The Top 5 Nonprofit Treasurer Software Options On The Market In 2022
Julian
With so many different kinds of donations, campaign types, and various expenses, it can be a challenge for nonprofit organizations to manage and maintain accurate and organized accounting records.
There is a small margin for error within the complexities of nonprofit bookkeeping and accounting, so technology can come into play in a major way in maintaining records to meet legal mandates and provide insight into finances for budgeting and decision-making purposes.
Not only does technology cut down on human error, it saves an inordinate amount of time! When automation is used in recording memberships, donations, and transactions, nonprofit staff are freed up to spend their time elsewhere. More bandwidth equates to more time on your mission and a greater overall impact.
To save you time in your search, we found the 5 best nonprofit treasurer software programs out there!

What is Nonprofit Treasurer Software
Nonprofit treasurer software is similar to accounting software; however, some software on the market is better suited for nonprofit treasurer usage.
Nonprofit treasurers have so many responsibilities that they often need to create a nonprofit treasurer checklist. They manage bank accounts, cash flow, and general finances to name just a few. Therefore, it's important to have software that can consolidate a lot of the work, freeing up time for them to focus on preparing their monthly nonprofit treasurer report.
Accounting software is designed to assist accountants and bookkeepers in the recording and reporting of financial data within an organization. Software tends to automate a lot of laborious, repetitive tasks included in a nonprofit policies and procedures manual such as tracking financial transactions, generating reports, and monitoring account balances.

5 Important Features
Different software comes with different features. While you will choose software based on how closely the features fit your needs, there are a few standards to take into account when shopping around:
Free Trials - Make sure to test out the software before you use it. It should be easy to use, flexible, and have good support. Free trials allow you to get a feel of how the software works and allow you to better understand if the features meet your needs.

Error Identification and Prevention - Features that failsafe your work from human error are great tools to ensure that your work remains accurate and precise. This includes perks such as automatic calculations and other computer-led processes which can reduce the chance of costly mistakes and aid in the completion of a treasurer's report for your nonprofit organization.

Integrations - Having a software program that can integrate several features that you need in an all-in-one bundle can save a lot of time and help streamline processes to produce greater efficiency and better results, especially if there are features that allow you to transfer information easily between different programs.

User-based Access For Features - Security in accounting is a huge deal, especially when you're handling sensitive donor or member details as well as your nonprofit account information. Security features which limit user access are paramount to ensure that you do not suffer cyberattacks or unauthorized access to private information or assets. Also, having a cloud-based software platform can reduce the risk of lost data.

User-Friendliness - The best features in the world are useless if they are too difficult to figure out or so complicated that they actually waste time rather than saving it. Find a program that simplifies processes and provides a learning curve that will work for your nonprofit and users to ensure that you make the most of the time spent with the software.
Pro Tip: Remember that it can be a long process to change providers once you have all your data established, so take all of the time you need to make a decision. Spending a little more time in the decision-making process is worth it when that results in software that is easy to use, has great support, and fits all your needs.

#1. Best All-Around Software: QuickBooks Online
After an extensive evaluation of our options, the award for best all-around software goes to one of the most popular software available on the market: Quickbooks Online.
As QuickBooks is unlikely to be a stranger to anyone who deals with finance, the high-profile nature of this software ensures that users can benefit from hundreds of software integrations. This enables a whole variety of time-saving opportunities and features that can make a workload considerably lighter and support a variety of nonprofit internal controls policies.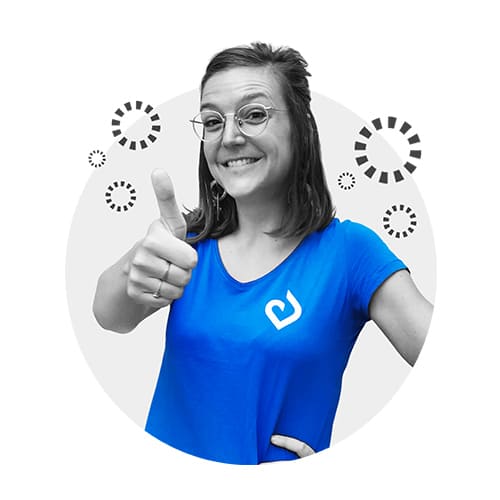 Quickbooks Online gets a big thumbs up from Corinne!
Plus, there's a shallow learning curve with the software because of its user-friendly nature, so getting your database up and running quickly is a breeze. If you have limited accounting experience, there are plenty of helpful features to hold your hand along the way!
Even though QuickBooks is not specifically designed for nonprofits, it does present some special features for handling and tracking donations, expenses, grants, pledges, and more. Also, it has specific features to help complete Form 990 and other tax-related aspects that may be needed on the nonprofit treasurer report.
Plus, the household name advantage means that your accounting personnel are more than likely going to be familiar with the brand and will probably have used it in the past, facilitating a smooth transition with the software.
A word of warning, there can be a hefty price tag depending on how many features are chosen or which plan is purchased.

#2. Best Value for the Money: Aplos
One significant advantage that Aplos holds over most other accounting software is that it is specifically designed with nonprofits in mind. That means you will have access to nonprofit-specific tools such as fund accounting and it makes an effort to ensure that it is an affordable option.
It is a great option for smaller nonprofits due to the affordability, but larger charitable organizations may find that it doesn't possess enough features to handle the advanced nature of their donation varieties and quantities.

#3. Best for Small Nonprofits: Xero for Nonprofits
Often the simple method is the best. Particularly when "simple" means a shorter learning curve for new software.
Xero for Nonprofits is great at providing a nice balance between simplicity and effectiveness. An intuitive software, it provides a generous quantity of nonprofit-specific features while offering integrations with CRM features and payment gateways, which can be a time saver. They are also great at making sure you have the basic five internal controls for small nonprofits covered.
Much like with Aplos, though, some organizations may find this service lacking for their needs. Nonprofits with highly complex transactions may require more sophisticated features than Xero for Nonprofits can offer.

#4. Best for Automation: Zoho Books
Zoho Books offers a whole series of free add-ons which can prove to be of great benefit to smaller nonprofits. Some of these features include donor management and a volunteer portal.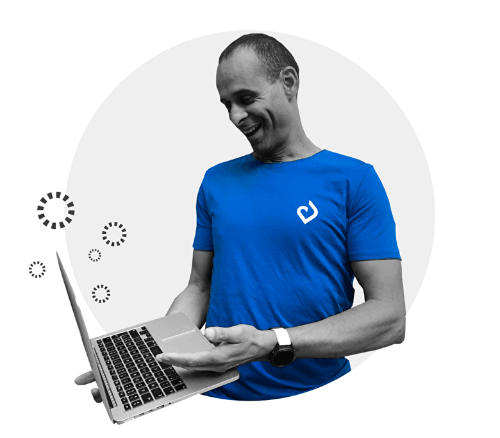 Sam is loving the automation benefits of Zoho Books!
Even though the program was designed with small businesses in mind, it performs admirably for nonprofits, especially because of those free add-ons, which provide additional quality and value which can compete with even nonprofit treasurer-specific software.
One of the shining features that sets Zoho apart is its collaboration features. It allows you a pleasant range of features, such as the ability to delegate tasks across teams to other members, which can help you organize projects!

#5. Best for Large Nonprofits: Nonprofit Plus
While many of the previous options were suitable for smaller nonprofits, they often lacked the sophistication to provide needed resources for larger organizations. That's where Nonprofit Plus shines.
Nonprofit Plus offers basic features such as donor management and grant management but provides more advanced features as well. Organizations that use it get help with compliance management, budgeting, and forecasting features to support a strict adherence to their financial policies.
Plus, it is built for scalability. As your nonprofit grows even larger, features such as delegation and time tracking become more useful, and other options are available to fit your needs.
This wide spectrum of options does come at a cost, though. Literally. The price can be steep for these advanced options, so you have to decide if the features and time-saving features are a fair tradeoff for the funding which will go toward this technology.

Bonus #6. The Best Up & Coming Software: Springly
While a little premature to add ourselves to a top 5 list, Springly's accounting software launch is approaching. If you are looking for an accounting export with full and easy Quickbooks integration for financial data (financial statements, invoices, payments, refunds, donations), customer records, sales reports, and transaction history, hold onto your hats because we'll be joining the mix soon!

Final Thoughts
Any one of those five options can provide useful options for nonprofits, whether churches, charitable organizations or some other type of nonprofit. There is something for everyone to support the various internal controls and financial accountability for nonprofit boards.
Just like bonding your treasurer, if you find that one seems like it is a good choice, make sure to read reviews and research further. Ensure you have coverage for whatever specific features you desire whether that is helping with volunteers, ledger management, financial statements, organization, payroll, fundraising, pledges, reminders, tax reporting, or task delegation. If you can think of it, you can find an integration to make your organization function better!

Springly is trusted by over 20,000 nonprofits to help them run their organizations on a daily basis. Try it, test it, love it with a 14-day free trial!
Julian
Recommended articles
How To Use A CRM For Nonprofits For Better Daily Management
Trish
Communication
Social Media
Marketing
A Comprehensive Guide To Instagram For Nonprofits
Trish
How to Analyze Your Nonprofit Email Marketing Statistics

Danica