Everything You Need To Do After Electing A New Nonprofit Treasurer
Jeanne
Congratulations! You have been elected as nonprofit treasurer and are ready to take the financial helm. The value and importance of your skills are indisputable as you step into an incredibly important role within your organization. While you are likely excited for the role, if you are like most new treasurers, that enthusiasm may be tinged with nervousness. Perhaps you are wondering how to be a skilled treasurer for the organization regardless of how knowledgeable you are about nonprofit accounting.
There are a lot of things that need to be done now and your passion and professional skills are important to make sure, either directly or indirectly, that all financial and accounting matters are accounted for and that records are organized and accurate.
Here is a breakdown of the main responsibilities that now reside with you:

Make The Election Official
Your first important task is to make sure that your new role has been officially recognized and all legalities observed in order to legitimize your position. While this may not be your direct responsibility, it is your role to make sure it is done correctly and within a reasonable timeline.
Consult the Bylaws
Every compliant nonprofit has a set of bylaws that designate the proper procedure for officially filling important roles in the organization, which includes adding this individual to the board of directors.
Go through those bylaws to make sure all proper procedures and precedents have been met. Because the answer to the question of "Can a nonprofit make money?" is "Yes!", your bylaws may have important stipulations on how that money is to be utilized. In your bylaw review, check that not only are all legal obligations addressed but also that you have the official power required to do your job properly.
In the event that your bylaws do not have provisions to add or remove board members, the best plan is to discuss this with the president, vice-chair, or another of your board members and consult the bylaw governance for making an amendment.
Once that procedure is understood, an amendment should be made to update your nonprofit organization's bylaws to provide the provisions required to induct new members appropriately and legitimately, which will cover the board treasurer.
With that important preliminary taken care of, now you can focus on the basic duties inherent in your new nonprofit treasurer role.

Manage Access To Essential Services
It's time to do your homework. There is a lot of information that you will need to acquire and become familiar with in order to excel as a nonprofit treasurer. It's best to get this information as soon as possible because when there is a lot of new information, you can become overwhelmed, which could lead to an oversight.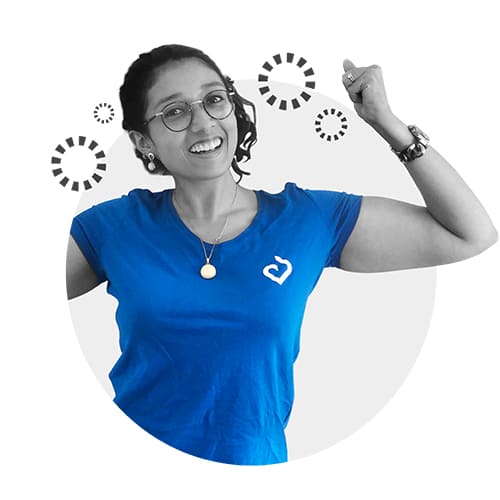 Salma is ready to take on the next steps after electing a treasurer!
Consider a strategy to collect and organize your data as soon as possible. This will make it easier to handle and you will be able to break the content down into sizable chunks. You may want to consider developing a nonprofit treasurer reporting playbook to help you with future financial reports.
Obtain All Bank Records and Other Details
Obviously, you are going to need to have access to the organization's bank accounts and financial records if you are going to do your job. As soon as possible, collect all the forms required to gain access to those accounts.
You will need to ensure that any signature cards are updated with your name and that you are aware of and able to use all relevant accounts.
Work on an organization system that works for you to keep important documents that you need to reference, such as the NPO's bank records, donations and a document that lists past and current donors, and other important financial and legal documents.
Pro Tip: Depending on your bank, your organization may require multiple people to be listed on a nonprofit account. Even if you are permitted to be the only person with access, the best practice is certainly to have at least two leaders on the account. Increased financial transparency is always a great idea. That way there is another person who is involved in the process and is aware of any checks being sent. It is a great precaution against fraud but also provides you with a second person that can confirm expenditures and other monetary transfers.
Get Credit Card Authorizations
In order to make use of your nonprofit organization's credit and debit cards, you will need to ensure that you have the proper authorization and tools to access and authenticate usage for them.
Find out what cards your nonprofit uses and make sure there aren't any that are unaccounted for, then follow the proper procedures so that you can be granted access and anyone who no longer needs access can be removed.
Access to Checkbooks
Similarly, find out which checkbooks your company has and make sure all of them are accounted for, then make the same provisions that you did for the credit cards and bank accounts.
Software and Training Tool Access
Finally, ensure that you can access all financial software and training tools that your nonprofit has available to you. You will need to be able to start organizing and learning the tasks for your position as soon as possible. Your ability to use this technology, and to use it well is often a crucial component and one of the reasons why training is key!
Pro Tip: Contact your software provider after the handover and ask if they are providing any upcoming group training sessions. As the treasurer, getting a grip on the software as early as possible is key. A live training, whether in-person or online, will allow you to ask questions in real time.
See what other technology and programs that your nonprofit can access and determine if there are other beneficial accounts you can access, as well.

Handover Topics Between Treasurers
A smooth transition is always the best-case scenario, so if at all possible, you should meet with the former treasurer and spend some time together going over topics and other relevant information that will help you step into your new role in the most effective manner possible.
Official Handover Topics
There is a lot of information you can glean from the previous treasurer if you have the opportunity. If you don't, nonprofit boards tend to have folks in other positions e.g., the president or vice-president, that may be able to provide you with some helpful handover details.
Here are some topics that you will need to learn and review:
Unofficial Handover Topics
Now that you have the important official topics out of the way, it's good to have a candid conversation about the processes and procedures that are in place for the nonprofit treasurer and situations that may occur related to the nonprofit accounting basics.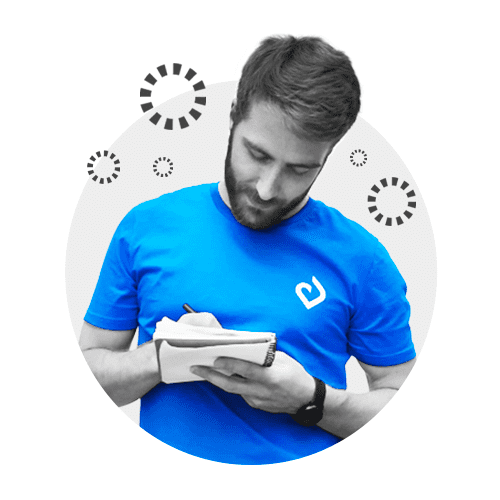 Anthony is taking some notes – he doesn't want to miss anything!
The purpose of this discussion is to try to find more effective, efficient, cost conscientious, and proficient ways of doing things.

Familiarize Yourself With Nonprofit Accounting Regulations
It's important to be able to discern the differences between nonprofit and for-profit accounting management.
The major differentiation is that for-profit organizations are tracking profits, while nonprofits are held to different standards and are required to track accountability.
That means that nonprofits typically perform fund accounting, which is a means of identifying revenue sources and making transactions transparent to verify that everything is legitimate.
Other key differences include:

Create a Team
While certainly not a necessity, it can be helpful to create a team to help handle different accounting nonprofit treasurer responsibilities. A finance committee can be a major time saver. In addition, it can provide you with accountability, as more eyes can go over the work to ensure accuracy.
The team effort can also provide improved creativity, which can help find new and better ways to do things.
Doing so can improve productivity and enhance transparency, but can increase security risks as the more people involved in finances, the greater the risk. Make sure to take steps to safeguard sensitive information and determine that anyone you trust in this position is worthy of that trust.

Springly is trusted by over 20,000 nonprofits to help them run their organizations on a daily basis. Try it, test it, love it with a 14-day free trial!
Jeanne
Recommended articles
How To Use A CRM For Nonprofits For Better Daily Management
Trish
Communication
Social Media
Marketing
A Comprehensive Guide To Instagram For Nonprofits
Trish
How to Analyze Your Nonprofit Email Marketing Statistics

Danica