13 Pro Tools Your Nonprofit Should Start Using
Antoine
Nonprofits deserve to have the same quality tools at their fingertips that for-profit businesses enjoy. Here's the good news: there are tons of amazing tools out there! Many of the programs and membership database software we will discuss are software for nonprofits specifically or offer a discount for nonprofits.
Here are some pro tools for nonprofit organizations you should consider using to optimize your organization's effectiveness, communication, storage capabilities, and member management.
We'll cover the following topics in this article:

The Basic Tools
Being able to communicate with your team effectively is important. When you need basic functionalities e.g., the ability to send or receive messages, have more in-depth communications or dip your toe into your nonprofit's digital transformation, consider one of the following pro tools.
Google Workspace
Google Workspace offers the ability to customize your team's e-mail addresses along with many other features that can help you communicate effectively. Because all of your documents, spreadsheets, calendars, slides, and forms are housed online, Google's workspace allows multiple users to collaborate at the same time. This is useful in the current highly-virtual work situation and is an effective way to eliminate the need to email documents, which often results in multiple versions of the same document circulating through the organization.
In addition, the Google Meet feature is a video meeting service that is easy to use and provides options for users to join through email or its calendar features.
The best part is that this program is free for nonprofits!
Microsoft Teams
Microsoft Teams offers a whole slew of communications features all in one place. There are channels you can create and join to hold meetings, general conversations, keep schedules, or perform file transfers.
Video conferences are available and you have the option to collaborate on Office Documents.
Microsoft indicates that qualified nonprofits (those that hold recognized charitable status in their respective country and who are willing to sign a non-discrimination policy) can receive Microsoft 365 products (including Teams) as a donation. If your organization desires more advanced features a $3/ user fee will apply. To learn more about Microsoft's nonprofit options, and what they recommend based on the size of your organization, click here.
Slack
If you're more interested in an efficient chat tool with slightly fewer bells and whistles, Slack is a great option for efficient team collaboration. Slack is the modern-day, professional version of AOL Instant Messenger (AIM), and is available for desktops as well as via mobile applications.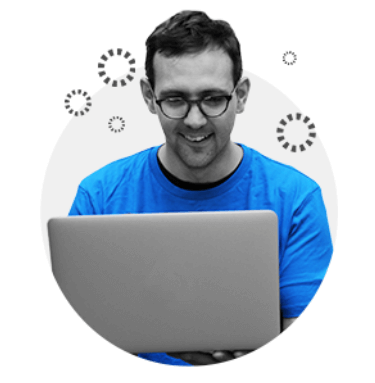 Matt is enjoying the capabilities (and the AIM nostalgia)
that Slack offers!
In addition, there are free or discounted plans for nonprofits.
Pro Tip: Slack also has great community channels to join groups of like minded individuals. Not only are there hundreds to choose from, but there are a few great options specifically for nonprofits, most notably, Nonprofit Roundtable.
Notion
Billed as an all-in-one workspace, Notion provides task-management software, an impressive database, numerous writing features, the ability to create processes, and a whole smorgasbord of options for collaboration.
Free versions are available with a few minor limitations (file uploads are capped at 5 MB, you are limited to five users per workspace, and you cannot restore documents to earlier versions). If you opt for the paid version, note that nonprofits will receive a 50% discount on the full-feature "Team" package. For additional information on the various pricing options and inclusions, click here.

Cloud Solutions: Host and Share Documents Easily
When handling a lot of documents, from memberships to administration paperwork, it's important to have some quality tools to help you organize and manage data. Here are some nonprofit cloud hosting solutions (some with free cloud storage for nonprofits) to make managing information a breeze!
Google Drive
Google Drive is also one of the features of Google Workspace, but in itself is a great and easy-to-use storage vessel that facilitates easy sharing of documents and collaboration. You can add storage as needed for an affordable price.
Box
Box functions as an online storage facility that provides free storage for up to ten gigs and one hundred gigs for $10 a month.
There is a free starter package for nonprofits and a 50% discount on their other offerings, depending on how many users are on the network.
Dropbox
Another popular storage site, Dropbox is a cloud-based option that offers a team collaboration space with room to upload all of your important files. Best of all, Dropbox offers a steep nonprofit discount (30% reduction) on its services.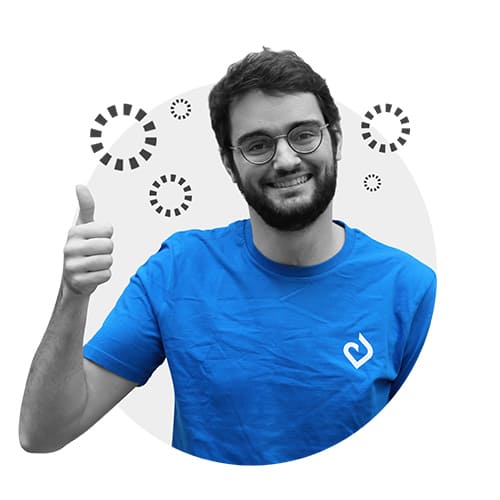 Tristan is feeling great about keeping all of
his important files in one space that everyone can access.
CloudApp
Sharing information easily is CloudApp's target area, and it allows you to record your screen, make annotations, and create links to share with your entire team easily. As well as videos, you can easily send screenshots and other information in this manner.
GeniusScan
The perfect app in conjunction with cloud storage, GeniusScan gives you a scanner on the go! Your phone becomes the ultimate tool for converting your emails, paperwork, and other documents quickly and easily into PDF files.
Its specialized technology detects the document efficiently and produces a pristine image which you can then send to your team or store on the cloud.
WeTransfer
Need to transfer a large volume of hefty files? WeTransfer is perfect for this, as it provides a service to help you get a lot of information to people quickly. There is no cost or sign-up requirements for files up to 2 GB. There are a series of plans which enable transfers of up to 20 GB and storage of up to one 100 GB.

CRM Tools: Organize Your Member Database
Keeping track of your member list can become an organizational nightmare without the proper tools. Allowing you to store key information about your members, sort them in a variety of different ways, and filters to easily locate specific members when you need them, nonprofit CRM tools and a SaaS membership platform can prove invaluable.
Springly
An all-in-one membership management software, Springly requires no special resources or expertise to use, providing an easy-to-use member membership tool that saves you time on your daily tasks.
Built for nonprofits, by nonprofit experts, our online nonprofit software easily adapts to your organization's specific needs, offering unparalleled member experience and engagement abilities.
Why not use powerful fundraising software to promote your events and campaigns, open an online store, and grow your membership with this all-in-one nonprofit software.
Salesforce
Salesforce allows you to promote e-commerce to your members and promote your campaigns, providing empowerment for your teams to collaborate and work to provide engagement with your donors.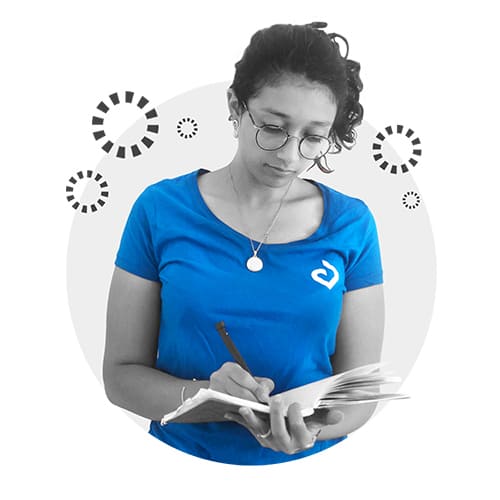 Hey Salma – ditch the pen and paper! CRM Tools
are key to keeping your member data clean and accessible.
However, as a tool designed for for-profit businesses, it may not be as flexible for nonprofit organizations.

Communication Solutions: Give Your Nonprofit a Boost in Presenting Information
The importance of a web presence in nonprofits is unquestionable. Eye-catching visuals, easy-to-read details, digital marketing, youtube videos, surveys, and well-targeted e-mail correspondence can make a huge impact on your success rate with supporters. Here are some tools which help make the most of these features.
Canva
Are you new to design but want to create professional-looking visuals and videos? Canva is a great place to start. Canva makes it easy to quickly create simple high-quality and attractive designs to promote your campaigns or provide critical information about your organization.
The premium version boasts over 400,000 templates, 75 million images, and 3,000 fonts to keep your team busy. The best news is that Canva is also 100% free to nonprofits! Once you confirm you meet the eligibility guidelines, click here to learn more about the registration process.
Google Ad Grants
Need a great way to promote your service and campaigns? Google ads help you get the message out there to buffer memberships or encourage interest in your team's projects, providing access up to $10,000 per month in search ads on Google. That's over $100,000 a year in free promotion!
Make the most of the google analytics tools to boost your page, website, or fundraisers to reach more donors.
Pro Tip: You can learn more about Google's offerings for nonprofits here. If you want to move forward with Google ad grants, view the eligibility requirements and then go ahead and apply!
Springly
Looking for help building an effective website? Springly's website builder feature can have you up and running in fifteen minutes with its easy-to-use interface. No technician skills are needed to build a modern, efficient, website. Our technology allows simple click and drag features for text, images, and logos, allowing you to choose a template and customize it to your satisfaction.
Plus, our communication features provide easy newsletter and email list maintenance with statistical features to help you determine how effective your communications really are!
Pro Tip: Some pro tools, like Springly, are multi-faceted and fit into a variety of categories. Combining dozens of apps in a single all-in-one tool can save you time, money, and hassle, as you will not have to balance multiple accounts or manage multiple subscriptions. Since information is automatically integrated, that means you don't have to constantly update your data among features, allowing you to better spend your time working on helping those in need!

Springly is trusted by over 15,000 nonprofits to help them run their organizations on a daily basis. Try it, test it, love it with a 14-day free trial!
Antoine