Project Management: All the Tips and Tools Your Nonprofit Needs
Arnaud
Nonprofit leaders who have mastered project management are able to save a wealth of time and resources by knowing the most efficient processes to get things done.
Knowing how to properly manage a project can make up for any technical skills that may be missing. That doesn't mean that you need to be a certified PMP. Understanding which organizational software, software integrations, or nonprofit templates work best for your organization's needs will do the trick!
There is a treasure-trove worth of resources out there for those who are willing to take a little time to save a lot of time. For example, learning certain techniques such as agile method project management, which is designed to help deliver projects quickly, can add a lot of value. There are even resources designed to cut down on the time spent researching time-saving methods. Wrap your head around that concept!
Along those lines, we offer you information on various tips and tools that you can use to work your way to Master Project Manager status in no time!
Let's get into it:

What Does Project Management Mean For Nonprofits?
Let's start with the basics. A project is an undertaking to complete specific goals that have a distinct beginning and end. Projects often come with a fixed budget for completion.
That umbrella covers a wide variety of situations, so here are some specific examples that can be considered projects:
Fundraising campaigns

Event preparation

IT upgrades (installing and establishing new software and software processes)

Process improvement (lean management)

Communication campaigns (advertising)
Obviously, there are exponentially more types, but that should give you a general idea.
Project management is how you use skills, technology, people, resources, and techniques to produce the highest quality product within the most efficient amount of time. Your ability to manage a project determines its likelihood of success and can influence the expense involved in completing the assignment.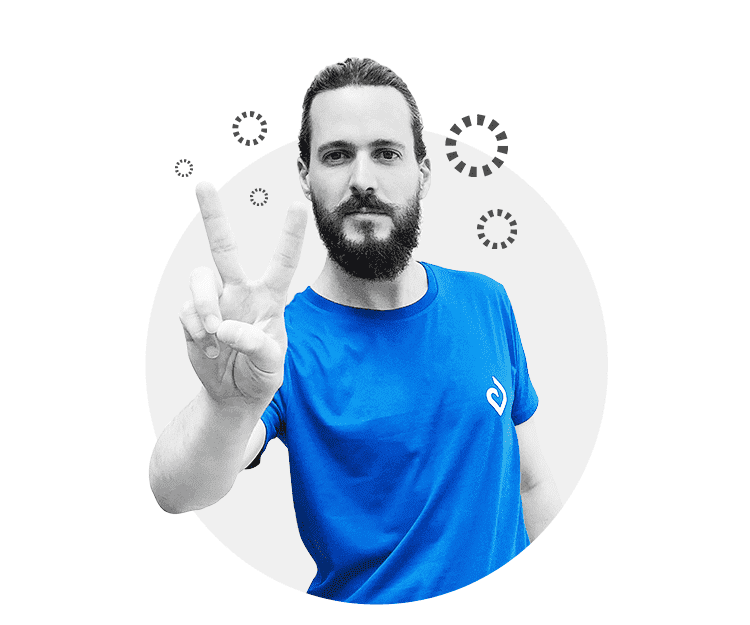 Solid project management makes everyone feel at peace, including Alex.
Fortunately, project management is a skill, which means that you can practice and learn better methods to improve your proficiency.
Pro Tip: Once you have acquired some project management techniques, you can use what works for you, and build upon that, for future projects. Consider it like working out. That first trip to the gym is brutal but, over time, you become stronger. With every workout you learn more about yourself and what works best for you. You use and refill your skills to continue advancing so that you can tackle that 60 minute spin class, or complicated cross-functional program implementation, with ease.

5 Steps to Follow For Efficient Project Management
If this is your first time working in project management, remember that the beginning is for learning. You may not get it 100% right the first time and that is okay! Remember our favorite saying: sometimes you win, sometimes you learn.
Because we have done this time and time again, let us share our best tips with you.
Step 1: Define Your Needs First
Before you do anything else, first make sure that the facets of the project you are considering are actually necessary. It can be beneficial to consult your nonprofit business plan to determine what fund allocation is available for your use.
While still a brainchild, a project can easily be overdeveloped within the world of fantasy. In other words, it is easy to get caught up in what the project could be rather than what it needs to be.
Feature possibilities for projects are limitless, and you may be tempted to include deliverables you don't necessarily need, that will place strains on the budget, quality, and efficiency of completing that project.
To stay grounded in reality, focus on your real and immediate needs. Determine what is absolutely necessary and important and differentiate those needs from the ones which would be cool, but not necessarily value-conscious.
Pro Tip: While the concept is the same regardless of project type, if you are dealing with software you might hear the terms "must haves" and "nice to haves." To avoid project costs from spiraling out of control, ensure you convey the essential functionality you need. Your provider can work with you to identify the necessary features that need to be implemented to attain your goals. The "nice to haves" can be added afterwards, if the budget allows.
A common mistake is the desire to use new tools, when your organization may already possess others that are capable of performing the task adequately (they may be ugly, but functional). This is a standard case of "false need". That's a "want".
Consider a similar scenario: "developing a social media presence" is not a real need, it is a tool (or even a strategy) that may or may not be appropriate given your audience. On the other hand, "convincing new people to volunteer for tutoring" is considered a need. Without it, you may be unable to complete the required objective.
Step 2: Provide an Overview of the Existing Situation
Once you have successfully identified your "real" needs, it is time to consider what tools or processes are already available for use on your project. Often there will be plenty to work with and you rarely have to start from scratch.
That's the good news!
The bad news is that to develop better project management, you're going to have to put in the effort to analyze your existing tools and equipment to determine what works perfectly and which could be adjusted to improve efficiency, as well as which ones may actually be a liability.
Every project you conquer gives you additional experience. Even when things don't quite go as planned, learning from those experiences provides you with the knowledge that will help you in your next effort.
Keep in mind that just because you may not "need" new software because you have something that is functional, that doesn't always mean that you shouldn't upgrade. If you find a solution that can perform the task within a significantly better time and with improved accuracy, if it is free or at a reasonable price within your budget, you may actually save money by upgrading. Curing down the time for certain tasks means more is available for developing new programs, fundraising, or other tasks that lower expenses or raise revenues.
There are many forms of organizational software that are either free for nonprofits or offer a significant nonprofit discount. The key is to consider the necessity objectively so you do not fall prey to mistakes associated with Step 1.
Step 3: Turn Your Needs Into Specifications
Time to get our hands dirty. Once you have identified your accurate needs and considered what resources you have, it's time to plan a written document that provides the requirements to structure the development of your nonprofit project.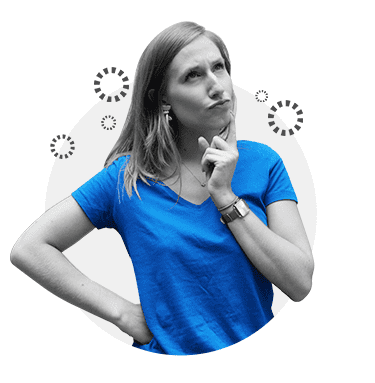 Trish is thinking how to best turn her needs into specifications.
This is an essential element for project management and is composed of four parts:
Context - The current situation and how this project fulfills your nonprofit mission statement. For the sake of transparency, make sure this is a priority. Always be able to provide a proficient rationale for a project that explains how the project is intended to grow your organization or complete your mission objective. This is essential for pitching any potential changes to the board. For example, a project for an environmental group may be to research and procure green energy for their office buildings. The context, how it fulfills their mission, is to take all available steps to leave a greener world for the next generation.

Goals - An honest analysis of what needs to be accomplished and the challenges which your team may face during the course of development. The objectives of the example project is to either completely offset their carbon emissions by purchasing solar or wind renewable energy credits or to totally go off-grid and install a distributed energy system, like solar panels, that can provide the power the office building needs in a sustainable way.

Considerations - Any specific issues or risks which may arise during development that can provide complications. Just a few of the considerations that will likely arise are the location of the building and whether it can support solar or some other distributed energy source, the cost of the various options, and the availability of suppliers.

Resolution - The steps and process needed to reach project completion and any support necessary to successfully implement the solution. Some of the steps for our sample project include determining the internal resources who can work on the effort, researching all of the various potential energy options, vetting the potential suppliers or working through an RFP process, completing a cost-benefit analysis of all options, requesting internal funding, and hiring and onboarding a supplier.
Step 4: Create a Retroplanning to Monitor Your Project
Working backward can be one of the most useful approaches to any project. Retroplanning starts at the end, envisioning the final product's completion and the deadline in which that needs to be accomplished.
Retroplanning Benefits:
Deconstructing the project, and assigning deadlines for each phase, helps ensure completion by the deadline.
Some benefits to this type of project planning:
Timetable Development - Working backward from the deadline gives you a guideline to make sure that requirements for step completion are within an appropriate timeline to ensure project success.
Pro Tip: The added visibility retroplanning offers allows you to facilitate risk management while avoiding delays or time overrun.
Determine the feasibility - Your team can look over the structure and evaluate whether the time allocation for each step is realistic relative to the deadline of the project.

Monitor and Adjust - A solid timetable from the end goal will also allow you to quickly adapt or modify on the fly if something goes wrong or the time allocation was not sufficient.

Resource Allocation - With each step established, you will be able to determine what resources are required for each step of the way, so you can ensure that all required components are available and ready to go when they are needed.
Implementing Retroplanning
Understanding the technique at a high level does you little good if you do not know how to apply it! Let's break the process down into four simple steps to show you the best way to execute your retroplanning phase.
Task Planning - Before you do anything else, you need to break the project down into manageable sections, preferably organized in such a way as to make best use of your team and available resources. We recommend first providing a set of high-level milestones, then breaking each down into smaller, manageable tasks necessary to achieve the higher-level objectives.

Primary Milestones - These are the higher-level goals that must be completed for project success, arranged in whatever order makes sense, which is typically chronological order.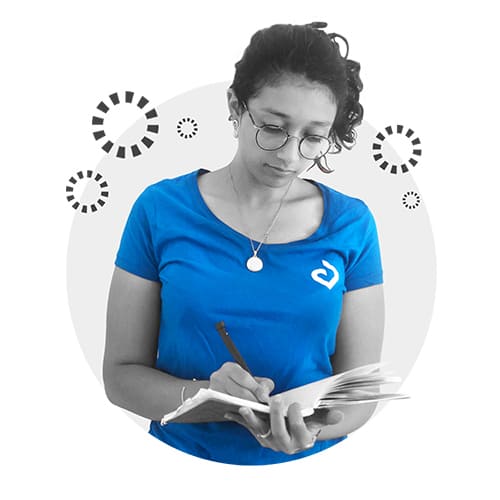 Samantha is writing down her to-do's on retroplanning.
Secondary Milestones a.k.a Tasks - Once you have defined your milestones, break each down into manageable and realistic tasks. The result is a list of key milestones with sub-tasks listed for each. This will help your team gauge and show progress toward their overall progress to stakeholders.

Estimate Timetables - Plan a reasonable timetable that takes into account how long each sub-task of each milestone should take. It is beneficial to have a best-case and worst-case scenario, using the average time as a gauge. If time allows, plan toward the worst-case scenario because that can allow your team to get "ahead" in the plan, which is especially handy if later down the line there are complications.

Visualize Milestones and Tasks - Make a visual, similar to a Gantt chart, which shows the proposed duration of each subtask. This will allow you to show dependencies in situations where one task cannot begin until an earlier task has finished. In addition, someone viewing the chart can easily see how the durations of the sub-tasks combine together to make up the duration of the overall milestones.
Compile the Final Draft - You should have everything you need to begin solidifying the plan. Look at your project deadline, consider your milestone flow-chart, and use the estimated timetables to create a schedule for completion. Have your team look it over to identify any unforeseen problems and if it meets approval, make any final tweaks and then prepare your final draft. Project go!
Pro Tip: Once you've created your reverse schedule, ask your team and or your service provider to review it and tell you if they consider it as realistic. This way, you make sure they're OK with it and they commit to do their best to respect the deadlines.
Step 5: Don't Underestimate the Importance of Change Management
Change management is designed to ensure that your staff is provided with all the tools they need to be successful whenever there are new procedures, processes, equipment, or other new developments within the organization. Project leaders also obtain feedback on the change itself as well as the implementation process.
There are several options available that can prove useful in ensuring everyone has the information they need to successfully complete their duties. Support can take the form of face-to-face training, webinars, help centers, tutorial videos, internal resource persons, and more.
For example, if a new software requires training for the individuals who use it, you will have to explain the new processes and how the new equipment works so that all users are on the same page and nobody is left behind.
Change management means organizing a transition time and providing philanthropy and appropriate knowledge for new methods, providing added emphasis on users who will engage with the new solution on a daily basis or may in the future.

What Are the Best Tools for Project Management?
When determining the best project management tool, always remember the golden rule: Never select tools before you've clearly defined your needs.
This mantra allows clear insight into what is required for your project and will assist with making well-informed decisions.
Depending on your needs, there are a fantastic series of project management tools out there, many of which have tools designed specifically with nonprofits in mind.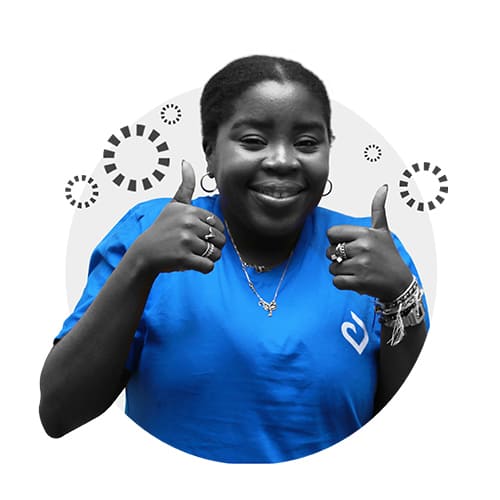 Sadie is thrilled to learn about some new tools to help manage her projects!
Among the best known and reputable software solutions are:
Even though they are all excellent tools, each provides different functions and resources, so we recommend that you try them before you pick one. Many provide a free version with basic services, nonprofit services, or free trials to give you that opportunity, although these may be missing some of the advanced features.

Springly is trusted by over 20,000 nonprofits to help them run their organizations on a daily basis. Try it, test it, love it with a 14-day free trial!
Arnaud
Recommended articles
How To Use A CRM For Nonprofits For Better Daily Management
Trish
Communication
Social Media
Marketing
A Comprehensive Guide To Instagram For Nonprofits
Trish
How to Analyze Your Nonprofit Email Marketing Statistics

Danica