What Is the Role of a Treasurer in a Not-For-Profit Organization?

Briana
To meet their financial demands, organizations hire bookkeepers, accountants, chief financial officers, controllers, and treasurers. Treasurer's concentrate on income, such as increasing investment.
The function of the nonprofit treasurer in the finance department structure focuses on bookkeeping and accounting, as well as directing the organization's financial adviser.
Here's what we'll cover in this article:

The Treasurer and The Board
Being on a board of directors can help you progress your career, particularly if you want to advance into senior management. The President, Vice President, Vice-Chair, Secretary, and Treasurer are essential leadership roles.
The Board of Directors, which normally consists of the club's officers and different event and committee heads, sets rules and offers a general vision for all larger organization operations. A treasurer position is a great option for a detail-oriented person with a knack for financial management.
The responsibilities of a treasurer vary substantially depending on the size of the organization and whether it is all-volunteer or includes paid personnel. Among the most important role descriptions of a nonprofit treasurer is to produce timely financial reports to the board of directors.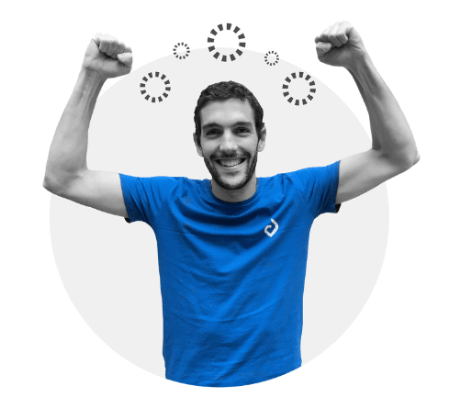 Simon is excited to be learning about nonprofit treasurers!
Knowing the duties can help you decide if the treasurer role is one you're ready for and how to train for it. After reviewing the treasurer's typical roles and responsibilities below, think through where you might need to beef up your knowledge before embarking on this exciting role.

What Is the Role of a Treasurer in an Organization?
If you're considering joining a financial committee, you'll need to know what your main responsibilities are. As you join, there are items that should be done immediately, ongoing tasks and ad hoc responsibilities.
Tackle Immediately
As soon as possible upon joining the team, create a treasurer checklist and ensure you do the following within the first week as a successor:
Arrange a meeting with the departing treasurer to transfer paperwork, ask questions about insurance, and learn about the overall responsibilities.

Inquire about any past budget information and financial paperwork related to purchases and activities.

To facilitate a seamless transition, create a timeline or electronic calendar with due dates for bills and any forthcoming payments.

Prepare the first budget as soon as possible, and have the old treasurer double-check the tasks.
Ongoing Tasks
Once onboarded, the treasurer can expect to take on the following activities on a regular basis:
Ensure that the organization's financial administration is in order.

Provide financial strategy and fundraising advice to the board.

Participating in board meetings to present starting period balances, period revenue, expenditures, and ending balance in a regular treasurer's report. They need to ensure all board members get a copy via email, but it would be best to also print out any important documents (we know this isn't very eco-friendly and we are sorry, but with important documents, it's always best to have multiple copies!)

Make a rudimentary budget, keep a general ledger, transfer money in the bank, and maybe draft or sign cheques.

Produce financial statements.

Collaborate with the executive director and accounting staff to ensure that the board receives relevant financial reports promptly.

Revise and enforce financial policies and procedures.

Devise a short and long-term financial plan.
Additional Responsibilities
Other ad hoc roles and duties a treasurer may perform include:
Providing fundraising advice to the organization.

Bring the yearly budget to the board of directors for authorization.

Supervise contractors engaged by the board, for example, a bookkeeper, tax preparer, investment specialist, or fundraiser in cases where the organization does not have full-time personnel.

Examine and record the annual financial audit and Form 990, and respond to questions from the board of directors or IRS auditor.

Create cash flow estimates to ensure the nonprofit's liquidity and stability are not jeopardized.

Ensure that all needed federal and state tax filings are submitted on time to the IRS.

Protect and safeguard the assets of the nonprofit.

Is It Mandatory for a Nonprofit to Elect a Treasurer?
It's essential that you contact your local government to know the legal rules for a nonprofit in your state. A great resource to start your search is Harbor Compliance's website that lists nonprofit governance by state.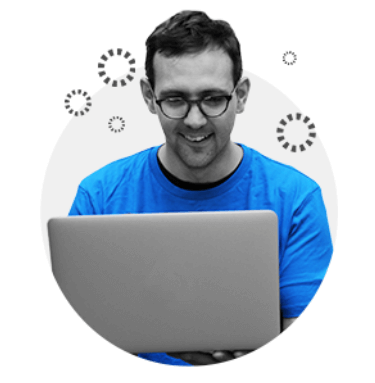 Matt is researching his local laws to know whether electing a treasurer is mandatory for his organization.
Keep in mind that a treasurer is in charge of the organization's financial risk management, including credit, currency, interest rates, and logistics. A treasurer's productivity is often overseen by a CFO, who is typically the highest-ranking financial executive.
Pro Tip: Nonprofits in California must pay special attention to state legislation that applies to them. They are required by law to have a Chief Financial Officer (CFO). If an organization does not have a CFO, the state considers the treasurer to be the CFO.

5 Qualities All Good Treasurers Should Have
It's essential that a nonprofit treasurer is a reliable and trustworthy person. Often, treasurers serve as financial ambassadors on behalf of the board of directors in one sense. An organization's treasurer must be able to express complicated financial ideas in plain English, devoid of jargon. In addition, here are some key responsibilities of an effective nonprofit treasurer.
Basic Accounting Understanding
All organizations want the most qualified individuals working with them. Although it may not be possible to onboard someone with CFO or controller-level accounting skills, most nonprofits find that bringing on a treasurer with basic financial knowledge and a motivation to know more often does the trick.
Integrity
Integrity might mean different things to different individuals, but at its core, it implies being honest and reliable. It is the most important quality that treasurers and other board members should possess.
Eye For Detail
An excellent treasurer also has a strong sense of practicality. They can analyze issues, focus on the finer points, and carry out duties in a logical, organized manner. They can notice differences and track them directly to the origin, whether the source is a simple human or computer error or something a bit more sinister.
Quick Learner
As mentioned, not all organizations will have the ability to bring on a skilled treasurer with a significant amount of experience under their belt. What your treasurer may not have in experience, they can certainly make up for in a willingness to learn!
If you have a candidate who is talented with finances, is interested in the roles and responsibilities of a treasurer has a history of sound judgment, and can jump into the deep end to learn on the job - jump at the chance to bring them on board.
Knowledge of the Organization
Just like anyone else you bring on, having a treasurer be aware of the activities within the organization. This will make it easier for everyone, especially when it comes to converting financial information.
Pro Tip: Many nonprofits search for an accountant when hiring a treasurer. However, the abilities listed above are far more significant than sophisticated accounting knowledge. While a knack for numbers and a detail oriented nature are important, your treasurer's passion for your organization and willingness to dive in and learn what they need to in order to do the job well, are the most important qualities to look for!

Springly is trusted by over 20,000 nonprofits to help them run their organizations on a daily basis. Try it, test it, love it with a 14-day free trial!

Briana
Recommended articles
How To Use A CRM For Nonprofits For Better Daily Management
Trish
Communication
Social Media
Marketing
A Comprehensive Guide To Instagram For Nonprofits
Trish
How to Analyze Your Nonprofit Email Marketing Statistics

Danica