What Are the Roles and Responsibilities of a Nonprofit Treasurer?
Trish
The role of the nonprofit treasurer is usually in charge of monitoring an organization's financial policies and reporting. The treasurer's particular responsibilities, like those of other officers, are usually outlined in an organization's bylaws.
Because a nonprofit treasurer's responsibilities are closely linked to an organization's financial controller, the Treasurer's performance will have a significant influence on the public's perception, confidence, and certainty in the nonprofit as a whole.
With this in mind, businesses should look for treasurers who have desirable qualities such as financial education, precision, time management skills, clear and concise record keeping, financial analysis skills, and a willingness to ask questions. These are just a few of the necessary qualifications, along with having quality references from previous work.
Here's what we'll cover in this article:
Let's get started!

Treasurer: A Key Role In A Not-For-Profit Organization
The role of the nonprofit treasurer at the most basic level is roles-responsibilities-nonprofit-treasurer is to head financial management and oversight for the organization. As a key board member, the treasurer works closely with the board to ensure board members have a full financial picture when making important decisions. To be effective, the person in this role will need to understand the financial requirements of existing programs as well as those under development.
As the key liaison to any internal or external accounting support, the Treasurer is responsible for reviewing financial statements and marrying them up with the plans for the organization. They keep the rest of the board apprised on the financial health of the nonprofit during board meetings.
Now let's discuss the details of what the treasurer does on a daily basis.

What Are the Main Duties of a Nonprofit Treasurer?
If you were recently appointed as a treasurer, get ready to be busy! Here is an overview of the treasurer's main responsibilities:
Developing and maintaining ties with commercial bankers to support funding solutions

Investigating and assessing financial opportunities, as well as making suggestions to the board of directors

Creating debt repayment plans with lenders

Ensuring that lender commitments are followed

Managing a nonprofit's assets

Keeping track of your financial flow

Informing donors, members, and board members about the organization's operating and financial strategies

Recruiting qualified finance and accounting personnel

Attending church treasurer training, where applicable
Now let's dig a little deeper in a few areas where the treasurer spends most of their efforts.
Reporting
Treasurers should be well-versed in and comprehend the organization's financial statements. The treasurer must keep the board up to date on significant financial happenings, trends, and problems, as well as their evaluations of the organization's financial condition.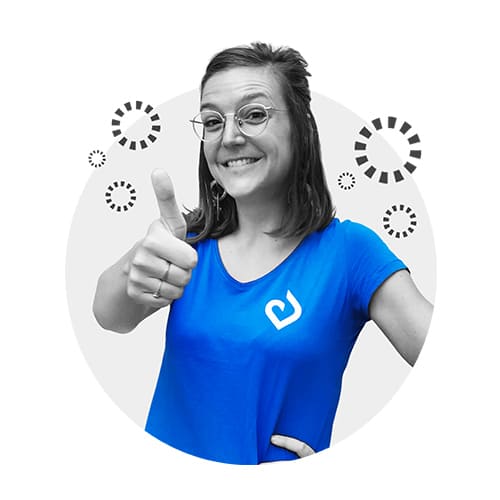 Corinne knows a well-rounded treasurer has many crucial duties!
An effective nonprofit treasurer is also in charge of completing (or assuring the completion of) mandatory financial reports (such as the IRS Form 990) on time and making them accessible for the board's consideration.
Oversees Fundraising
A treasurer may be requested to develop financing bids for one-time grants, special mission grants, and sponsorships.
The treasurer's responsibilities will vary depending on the size and culture of the organization, but money planning is a team effort. To design a budget and track and analyze financial success, the treasurer, chair, other members of the governing body, and staff must collaborate with one another.
Each member of the nonprofit team has an important role in the collective mission. Some members may stand out as obvious visionaries; however, having a treasurer partner focused on the financial impacts of the mission is just as key to overall success. Maintaining a group mindset of how to "get to yes" through creative funding or reorganizing existing operations to allocate funds to growth opportunities is an important part of growing the organization.
Budgeting
The treasurer may be in charge of preparation, or assisting in the creation of a yearly budget. They also regularly review and compare actual income and spending against expenditures.
The creation of a budget that promotes the organization's goals and guides decision-making is a vital aspect of achieving its mission's success. Although the board should evaluate and endorse the budget, the Treasurer should be ready to rationalize the plan.
Financial Liaison
A competent treasurer ought to be able to interpret financial ideas and facts for board members who don't have accounting experience or a lot of knowledge about money.
The treasurer should devote time to an understanding of the organization's finances and the relevant legislation, which may include rules governing earned income, unrelated business income tax, reasonable spending, and smart investments.
The treasurer is most beneficial to the board when they facilitate and encourage the board's strategic thinking about the organization's immediate and long-term financial viability in connection to its mission progress. This can include questions like:
How many assets does your nonprofit have?

How liquid are your assets?

What are your primary sources of revenue?

What are you investing your money in?

How much do you owe?
Financial Management and Oversight
A treasurer may be in charge of or oversee the organization's financial affairs, which may include activities as simple as choosing a bank, reconciling bank statements, and monitoring cash flow. The treasurer may also be responsible for investing funds in accordance with applicable legislation.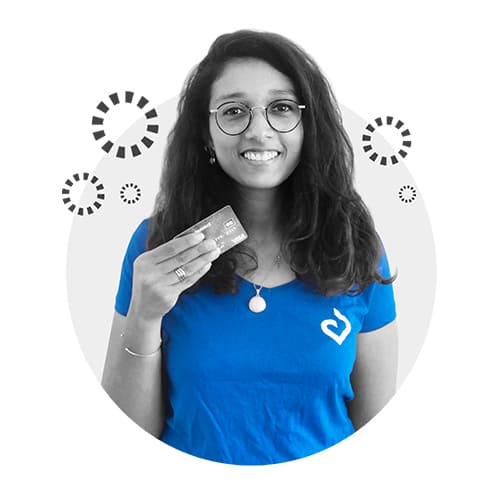 Salma is making payments this week to accounts payable – something a treasurer needs to be aware of!
These activities likely include the following:
Maintaining accurate records and an audit trail for all transactions (consider setting up an audit committee and appointing an external auditor)

Protecting the organization against fraud and theft by guaranteeing safe money custody and timely banking

Ascertaining that the board is aware of its financial commitments

Ensuring that the company complies with tax laws such as the GST, taxation, and fringe benefits tax

Processing all internal procedures and reporting techniques at least once a year
The treasurer should be aware of who has access to the organization's funds and who is responsible for any outstanding invoices or obligations. The treasurer is responsible for developing and maintaining procedures to ensure the organization's long-term stability and training their successor, as well as overseeing the formulation of financial policies and recommendations.

Some Examples of Day-To-Day Tasks of a Nonprofit Treasurer
Some of the main daily tasks you can expect a nonprofit treasurer to do are:
Reconcile bank accounts and prepare financial information for presentation to the board of directors

Open and manage bank accounts

Ensure that tax-related documentation and legal forms, such as those necessary to preserve the organization's tax-exempt status, are filed in a timely manner

Chair the finance committee and is the organization's financial officer

Handle checks and payments

Understand the board's financial obligations evaluation and action, in collaboration with the finance committee

Report financial data

Support the chief executive or chief financial officer in formulating and presenting the yearly budget to the board of directors for approval

Examine the yearly audit and responds to queries from the board of directors
Pro Tip: Remember that a treasurer is not a lawyer nor a legal adviser. They can provide material to the organization's members and board of directors, but they must be cautious not to provide tax advice for donations, for example.
Your treasurer may have a firm grasp on the law based on their experience. However, if approached with a legal or tax-related question, they should direct them to a lawyer or accountant, who can provide official guidance.

The Main Risks a Treasurer Can Encounter in an Organization
Any activities that lead to the loss or decline in value of any of the organization's financial assets are considered risks in financial management. Although uncommon, losses may be caused by an inside source, such as an employee or volunteer, or someone outside the organization.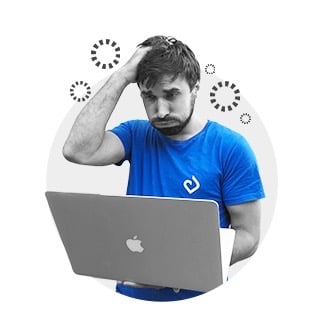 Bert knows there are some potentially-stressful risks involved as treasurer!
Every company should be aware of the potential for financial loss and take the necessary precautions. Anyone can be severely harmed by a financial loss, but because nonprofits thrive on reputation, they are potentially even more vulnerable. The lack of funds might result in a cash flow crisis, forcing nonprofits to cut back on spending.
The moves might include laying off employees, limiting working hours, and changing the services provided to members or beneficiaries. Here are the categories of risk your treasurer should be aware of:
Misuse of Funds
Nonprofits all serve a specific purpose and have a clear mission. The board of directors ensures the organization stays focused on its objective. The use of finances is a good approach to track an organization's development.
Many NGOs get gifts or cash flow projections that come with conditions or limits on how they can use it. If these funds are misused, even if by mistake, the donor may withdraw the funds, demand reimbursement of the monies spent, and refuse to grant future financing.
Physical Assets
When it comes to financial hazards, the majority of the emphasis is on monetary loss or cash. Physical assets, on the other hand, are in danger for all charities. The assets in danger of being lost vary depending on the organization type but could include office furniture, computers, or other equipment. The contents of the office might be damaged or destroyed by a fire or flood.
Although rare, bad eggs can steal or destroy assets. The organization's work might be jeopardized if the materials go missing. Keeping tabs on all of the organization's assets - currency and physical assets - is an important part of the role.
Tax Liabilities
Employment taxes, such as Social Security, FICA, and federal income taxes, go towards providing services for the greater good. Even though the majority of NGOs are "tax-exempt," many of these taxes still apply so that our citizens receive the benefits nonprofits are working to provide!
Most organizations are also in charge of collecting and repatriating sales tax on products sold. In addition, as NGOs look for new methods for fundraising, if they take part in standard commercial activities, they need to pay tax on any generated unrelated business income. Every nonprofit organization is accountable for understanding and paying its tax obligations, and the treasurer works with the accountant to ensure everything is properly accounted for.
Fraud and Theft
We know this isn't the nicest topic to address, but it needs to be talked about in a healthy way - knowledge is power! Fraud and theft, while uncommon, can happen. Because of the financial oversight a treasurer has, they may be one of the most suitable individuals in detecting these events. To be better prepared to identify when something is awry, let's discuss the difference between the two.
The term "fraud" refers to the intentional distortion of the facts to persuade someone to part with something of value or relinquish a legal right. Fraud is the most prevalent crime committed against small or larger organizations.
The term "theft" refers to the illegal taking of property. Theft is defined as any act of stealing under insurance terminology. Theft can take several forms, including:
Burglary is when someone enters a building with the intent of committing a crime.

Swindling is when you use deception or false pretenses to persuade someone to give or entrust something to you.

Forgery is the unlawful creation or alteration of a written document to make it appear to be legally approved.

Embezzlement is when you take something that has been legally entrusted to you and use it for your personal use.
The role of a nonprofit board treasurer is fairly complex. The treasurer cannot simply show up at board meetings, they need to have a working knowledge of the financials to be successful. To do that, they need to stay involved and do their homework prior to board get togethers. Someone with an aptitude for accounting and money is the greatest candidate for the position.
It's also preferred if the treasurer has experience with NGOs. It's vital to choose someone who values honesty and integrity and is dedicated to truth, openness, and punctuality in their work.

Springly is trusted by over 20,000 nonprofits to help them run their organizations on a daily basis. Try it, test it, love it with a 14-day free trial!
Trish
Recommended articles
How To Use A CRM For Nonprofits For Better Daily Management
Trish
Communication
Social Media
Marketing
A Comprehensive Guide To Instagram For Nonprofits
Trish
How to Analyze Your Nonprofit Email Marketing Statistics

Danica