6 Essential Features of the Best SaaS Membership Platforms
Antoine
There are a wide variety of pro tools for nonprofits out there, but none of them are as essential as your membership software.
As the foundation representing your organization or association, this software provides key interaction with your members, collects and organizes any important data you collect, provides a method to disseminate your message and marketing, and houses your member database.
Choosing such a key piece of online nonprofit software requires careful thought and evaluation. However, it should be an exciting time. You get to review your progress and plans for future growth and ensure that your choice of software for nonprofits reflects the strategic direction of your organization! This article provides you with six important considerations to help ensure you make an informed decision to best support your organization and its important mission.
Here's what we'll cover today:

What Is A SaaS Membership Platform?
SaaS companies are "Software as a Service" companies. Netflix is a perfect example. It is cloud-based software, sold through subscriptions, that allows their customers to access data from anywhere that has an internet connection available. A SaaS membership platform is flexible subscription management software with a series of customizable features that allows you to manage your member subscriptions from A-Z.
There are many advantages to nonprofit cloud hosting software, those available to SaaS subscribers are:
Accessibility is a great benefit since it is so easy to access your data from just about anywhere. This flexibility comes in handy, especially when on the go or working offsite.

Cost is typically reasonable for SaaS. The general affordability and straightforward billing may make these services perfect for nonprofit organizations.

Operational Management requirements are minimal. With few technical requirements and no traditional license management, the process to get up and running is quick and easy.

Scalability is easy with this cloud-based technology as it is easy to make modifications and specifications to accommodate changing needs

Data Backup occurs routinely, keeping all the data present and accounted for in the cloud. This information is safe and protected from any natural hazards which might cause risks for traditional data storage options. Note that there is also free cloud storage for nonprofits available.

Analytics options are varied and plentiful, offering intelligence tools and data reporting options that can be game-changers in organizing and analyzing data.

Security is important and these software providers take that seriously, making heavy investments into cyber protection and security protocols to ensure that your data is protected and safe.
What Makes SaaS the Number One Choice for Nonprofits?
Other than the reasonable price point mentioned above, there are many other reasons that make SaaS heavily favored in the nonprofit world.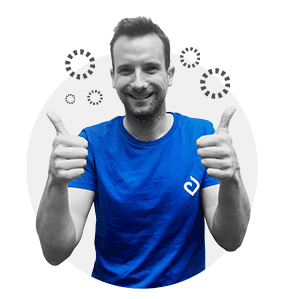 David is feeling great about using SaaS technology for his nonprofit!
This technology provides automation which saves an incredible amount of time that can be better put to use promoting your cause, acquiring new members, fundraising, or whatever other important aspects of your mission need doing.
In addition, the opportunities for human error are significantly reduced due to the fact that many manual tasks are automated, making your data more accurate and organized.
Since the platform can handle information so conveniently, it is a perfect option for diversifying your revenue sources. Useful features to organize documentation and receipts make it easier than ever to handle different payment options and accept in-kind donations. These more unorthodox donations, like stock donations, are simplified.
The synergy of all business or nonprofit tasks in one piece of software has many benefits, including offering everything you need in one place so that you can access information more efficiently and in order to streamline a lot of time-consuming tasks.
Pro Tip: Springly is an industry leader among nonprofits. We offer an amazing all in one nonprofit software package that will provide all of the benefits above, and more! Our team is constantly working to improve our services and find new methods to streamline features. This puts powerful options at your disposal to run your nonprofit more easily.
The Six Essential Features
It is important to consider the following six features because they can save you enormous quantities of time and money in a membership platform.

#1: Powerful CRM
Your client resource manager is an essential part of your nonprofit as it is a direct link to all data you have accumulated on your donors, donor organizations, members, and other volunteers who play a role in your mission.
Now that members are in your nonprofit CRM, what happens after integration?
First, their information goes into your database, which allows you to make precise searches with different criteria to find specific members or groups of members meeting specific requirements. In essence, it allows you to call up exactly what you need when you need it. Some examples:
Within a specific member category, you can find who hasn't paid their invoices for monthly fees.

You can sort and evaluate different types of revenue, such as monthly fees, event ticket sales, crowdfunding, peer-to-peer, and in-kind donations.

This organization and ability to customize search criteria creates unrivaled communication opportunities as they allow you to engage and facilitate e-mail, letter, phone, and other forms of interactions.

Compare member engagement with the ongoing churn of supporters to identify potential intervention points prior to member departure.

#2: Streamlined Automation
Automation takes place without any effort on your part. Opportunities for time savings are abundant and invaluable. Suddenly what was originally five separate tasks becomes one simple task.
This software feature can definitely be a game-changer for nonprofits because the time saved can directly translate into additional proceeds as you can spend more time on your mission, fundraising, and member recruiting methods.
Providing optionality for online payments allows you to quickly and easily accept different payment methods and alternative forms of currency (like cryptocurrency) which immediately provides availability to whole new categories of donors who prefer to give through less conventional means.
Acquire member information quickly and efficiently with an online form and ensure accuracy to fill out your database. Your members and software do the job for you, saving more of your precious time!
You can automatically send targeted email communications, thank you messages, and provide important information all at once. For member contact and social interactions, the CRM can be your best friend.

#3: Multi-level Admin Rights
Multi-level administrative rights improve security for your nonprofit. This attribute allows you to link availability to features with the user's access level.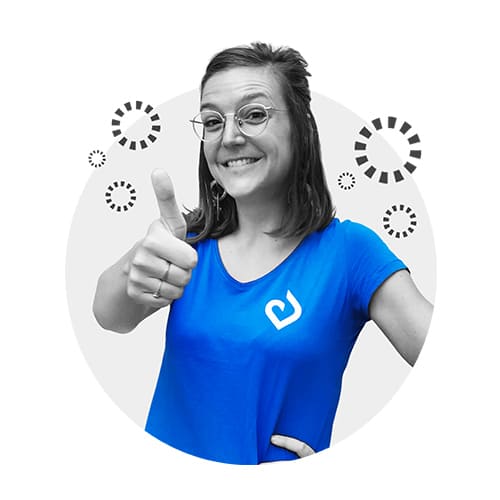 Corinne is feeling confident in her security using Multi-level Admin Rights!
For instance, if you need a special person to have the rights to validate memberships, your treasurer to manage accounting, and a different group to be able to access your member list, you can manage all of those access privileges through a single interface.
It allows you to control access while ensuring the right people can utilize the features they need.
It also can help keep everyone on task and within their own departments which can improve proficiency and accountability.
Pro Tip: Always make sure your organization has at least two people with editing rights for each feature. This will make your general management more secure and help prevent mistakes and reduce potential fraud.



Springly allows you to easily choose who has access to which feature (memberships, donations, events, CRM, communications, etc) and for some of them, you even have a "read-only" option that allows the team member to read the information but not make edits.

#4: Online Collaboration
Many software solutions offer the ability to work on the same document simultaneously. However, not all software with online collaboration is developed with efficiency and ease of use in mind.
Some services, such as Microsoft Excel, offer collaboration, but it is not a particularly user-friendly option for your team.
Collaboration is key in saving time for your team. Ensuring that multiple people can work at the same time, keep data up to date and avoid the headaches involved with various versions being passed back and forth through email are all important for general productivity. Although some tools offer certain features, software that contains all the tools you need is ideal.
The best way to determine whether a program fits the bill is to try before you buy. Consider requesting a demo. Better yet, many SaaS, such as Springly, offer a free trial which provides customers a few weeks to experience it and discover if it is the best fit for your organization.

#5: High ROI
The most straightforward meaning of Return on Investment (ROI) is the ratio between net income and the costs associated with an investment. A high ROI is always the goal.
Price, the most straightforward investment cost, is always one of the most important factors for nonprofits in decision-making. However, direct net income is not typically the only factor driving the ROI.
Time savings and convenience are considerations, alongside any direct impact on profitability. Some options may be more expensive but can more than make up for it with the time saved, which can provide you a greater return through increased ability to crowdfund and manage donor relations.
It's really more about overall value rather than a decision based on price alone.
Pro Tip: Assign a monetary value to your time. Often, we give away our time "freely" as often nonprofits are jobs of passion, but your time and expertise do have a value that needs to be taken into consideration!

#6: Growth Possibilities
Keep the future in mind when determining your solution. What you have now may be fine, but if you have new projects or plan to grow, will it always be the most efficient method for you?
Before committing to a specific software, put a little forward thinking into your choice to foresee what you might need a year or ten down the line.
Make sure to find a system with enough flexibility to handle future functionality needs through current features or upgrades. You will want to consider different avenues of revenue, enterprise resource planning (check out ERP for nonprofits for more information), and member engagement needs as well.

Springly is trusted by over 20,000 nonprofits to help them run their organizations on a daily basis. Try it, test it, love it with a 14-day free trial!
Antoine