Statement of Activities for Nonprofits: Explained (+ Template)
Jules
The initial stages of setting up a nonprofit is an exciting time. Founders are likely dreaming of all the ways they can fulfill their mission. To keep that dream alive there are a few less alluring, but arguably more important, tasks that need to occur at this point. Ensuring the proper nonprofit financial statements are set up is one of those tasks. The Statement of Activities is one of these foundational not-for-profit financial statements.
In this article, we'll explain exactly what a Statement of Activities is, what you can find recorded in it, and why it is important to maintain one for the financial health of an organization. For more information on nonprofit financial statements check out our article that explains the nonprofit balance sheet.
Here's what we'll cover today:

What is a Statement of Activities (SOA)?
Unlike a statement of financial position, which displays the financial health of an organization at a single point in time, a statement of financial activities is a document that reports both the revenue and expenses of a reporting period for nonprofit organizations. For those who have worked in the for-profit world, it is comparable to an Income Statement for for-profit businesses. Both of these reports offer a snapshot of the changes in net assets over a period of time.

Why is the Statement of Activities Important to a Nonprofit?
Similar to an income statement, a statement of activities is imperative for the financial operations of a nonprofit organization. It assists in determining whether an organization can get enough money to fund its activities. And if not, it helps to pinpoint where changes can be made (increasing revenues, decreasing costs, or both) to fund necessary projects.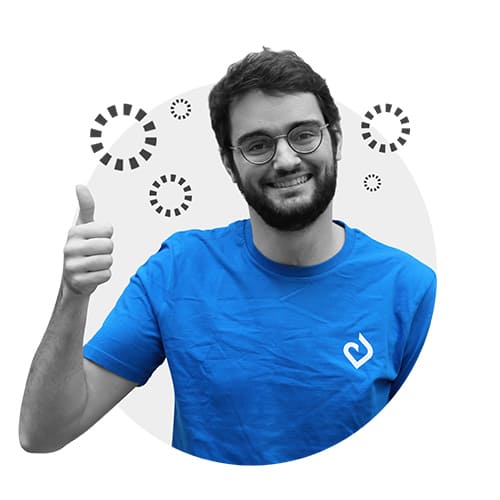 Tristan is loving learning about why a statement of activities is important for nonprofits!
Identifies the Need to Adjust Programs or Projects
For example, you may find through the information provided by the SOA that a certain program costs more to run than it brings in. In this case, that project should be adjusted so that it becomes profitable or at least breaks even. Or you may conversely find that a campaign really did well, and you may want to run it more than once a year to increase revenue.
Any business needs to track financial performance closely and make informed decisions. This is also true in the nonprofit world. Total revenues and total expenses must be recorded so that management understands the larger picture and can elevate the organization to its optimal level of performance.
Protects your Nonprofit Through Transparency and Accountability
Another benefit of a statement of activities is that it makes it easier to report financial information to the IRS through form 990. Try to picture the chaos of preparing a tax form for your nonprofit without organized financial information. Then too, you have to consider the question of auditors.
By following generally accepted accounting principles (GAAP) you can save yourself a lot of hassle when the auditors come around.
Pro Tip: Yearly audits are a best practice to ensure financial oversight and keep your organization safe. Maintaining records like the SOA are a way to prove compliance, avoid potential problems with outside entities and safeguard that ever-important tax-exempt status!
You started your organization because you had a passion; a mission to fulfill. Protect your nonprofit and everything it stands for by creating an SOA.

What is the Difference Between Statement of Activities and Income Statement?
A statement of activities and an income statement are essentially the same thing. An income statement, however, is more directed toward for-profit companies. It's the objective that differs, not the structure.
The key difference is the wording. An income statement is meant to report profitability for a business. A nonprofit is not driven by profits, but rather a mission or a service. The statement of activities compares and contrasts the net assets of an organization against the income and expenses of a fiscal year.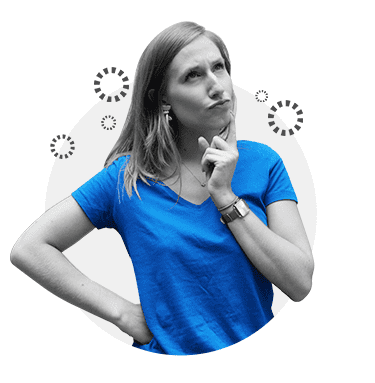 Trish is thinking about the differences between a statement of activities and an income statement.
In addition, the income will be a bit more complex in an SOA, as nonprofits can receive several streams and types of funding. These include grants, unrestricted funds, restricted funds, and temporarily restricted funds.

What Kind of Revenue and Expenses Are on an Activities Statement?
When you work with an activities statement, there are two levels: the summary level and the program level. The summary level provides you SOA for the entire organization. Then, each program area will have its own SOA, so you can easily see the performance of each individual division. For example, a professional membership organization may have program-specific SOAs like administration, continuing education, membership, and government affairs.
The classifications that make up the statement of activities are listed below. There may be more or less on your SOA, it depends on the size and complexity of your particular organization:
Revenue. This is the revenue from each program area of your organization, such as:

Membership dues (cash, checks)

Program fees

Registration for events (galas, auctions, conferences)

Royalties

Grant or Corporate Support (state and federal grants, noncash contributions, donor-provided items and materials, etc). These may also be further divided into permanent restrictions, temporary restrictions, or unrestricted funds.

Income from advertising

Revenue from fundraising or other contributions receivable

Expenses. These are the expenses of the organization and can be split into 2 categories, operational expenses, and salary and overhead expenses. For example:

Operational or Program Services Expenses

Printing fees

Utilities

Postage

Travel costs

Event costs

Legal expenses

Consulting expenses

Salary and Overhead Expenses

Salary for staff

Allocation of administrative OH costs

Benefits and payroll taxes

Investment Revenue

Dividend income

Income amounts from gains from realized and unrealized gains and losses (aka investment income)
Investment Fees. Fees that are charged to administer the investment portfolio
Net Income. This is the revenue net expenses and investments, gains or losses. This should be tied to your change in net assets on your SOP (statement of position).

How the Organization is Performing Against Budget. Often on the SOA, users can perform an actual budget variance analysis on the financial performance of the organization.
With this kind of detailed information, it's easy to see why a statement of activities is something that needs to be created and maintained for your organization. This is best done by an accounting professional, your treasurer, or outsourced to a firm.
However, if you are a very small organization or just starting out, you may find a template online and simply fill in the rows and columns yourself.
Pro Tip: Accounting software can help you organize the information and integrate it with reporting software. There are various excel templates for nonprofit accounting. Additionally, organizations that use Springly, for example, are able to generate their SOA reports automatically.
At first glance, it can seem a bit prohibitive to do this kind of accounting work yourself. But if you are a part of a smaller group it shouldn't be too difficult for you or your treasurer once you have gotten the basic method down. Please don't let accounting be forbidden territory. Although it is extremely important to keep track of your finances, it can be accessed by anyone with a bit of study and patience!

Springly is trusted by over 20,000 nonprofits to help them run their organizations on a daily basis. Try it, test it, love it with a 14-day free trial!
Jules
Recommended articles
How To Use A CRM For Nonprofits For Better Daily Management
Trish
Communication
Social Media
Marketing
A Comprehensive Guide To Instagram For Nonprofits
Trish
How to Analyze Your Nonprofit Email Marketing Statistics

Danica