8 of the Most Effective Strategies to Grow Memberships

Eva
Many articles that you'll read about the different strategies to increase your membership will discuss engagement and retention for maximum growth. But what about something new? What if you are looking for a few unique ways to grow membership that isn't necessarily focused on optimizing what you are doing already?
We have a few ideas to broaden the way you think about how to grow and retain your membership base. Here's what we'll cover:

Why is Investing in Membership Growth Important?
As a nonprofit, your altruistic goals may be funded mainly through membership dues. In order to maximize the impact of your organization, focusing on membership growth is key. More members means more membership dues paid, which means more help given to the people and causes that need it.
Additionally, new members bring in fresh ideas, high energy, and an untapped crop of leaders. By adding more people, you are adding to the diversity of your group and that leads to an improved member experience!
Investing in your membership growth also allows you to grow at a steady rate. It can be stressful when you add too many new members at once, and on the flip side, it's stressful when you go through a drought. Steady growth is best for both you and your new member's experience.



Focus on High-Quality Content
One of the most effective membership growth tactics for nonprofits is to create high-quality content that is unique to your nonprofit target audience. Content adds a layer of usefulness to your organization's online presence. You can use content to show off your cause, provide value for current members, and demonstrate to potential new members why your organization is the best.
Creating content isn't as hard as it sounds, either. In fact, chances are you see examples of content that would be perfect for your organization several times a day.
High-value content for your members could be created in the form of:
Blog articles

PDFs

White books

Guides

Social media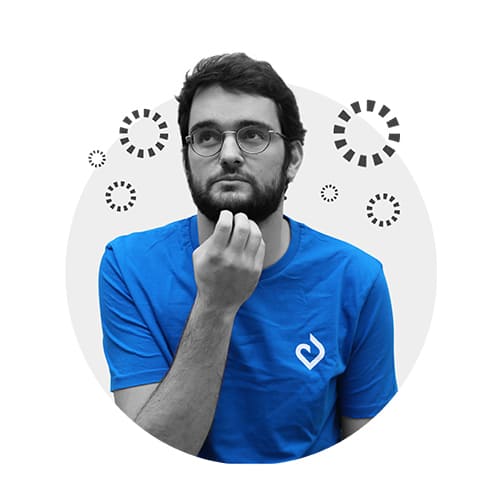 Tristan is thinking hard about new content to make!
The best practice when it comes to content is to make sure that what you're creating is accurate, clean, and beneficial. No one wants to consume media that doesn't benefit them.
Not sure where to begin? Write what you know. Your knowledge and expertise is a gift that can be shared with those around you! This ensures that your content is as valuable as possible from an informational perspective. As a bonus, people can always tell when the author enjoyed writing something they're reading. This makes the entire experience more fun!
For example, at Springly, we write content on membership management because it's what we are passionate about. We know it like the back of our hand. It isn't just fun; it also leads people to us that are discovering what membership management is all about and how we can help them.
The idea of bringing in leads through the content you create is not just beneficial, it's a marketing tactic called lead generation. Lead generation is essentially the process of bringing in new members through an interest in what your association is doing and posting.
Once you are creating content that you love, you need a way to get in touch with all of those generated leads. How do you do that? A sign-up form.
A simple sign-up form is designed to gather site visitor information in exchange for your high-quality content. Once you have a potential lead's email, you can add them to your drip marketing funnel and begin sending them your newsletter, blog, whitepapers, or any other content you've created.



Find Partnerships
Partnerships are a great way to promote other organizations you may find interesting, while also developing a mutually beneficial relationship with them. There are a few different types of partnerships, so it's just a matter of finding the right type of dynamic for your association.
Partnering with a donor organization: You and your membership can give a certain percentage of your dues to their organization. This is probably the best of the partnership options. It leaves room for very few potential conflicts, it's easy to negotiate, and donor-based organizations often have very passionate communities ready and willing to give back.

Partnering with a business: This could be to give your members a discount on their products or services in exchange for something like advertising.

Partnering with another membership organization: You could create a new type of membership to benefit both groups simultaneously. This would also give you access to a whole new pool for members.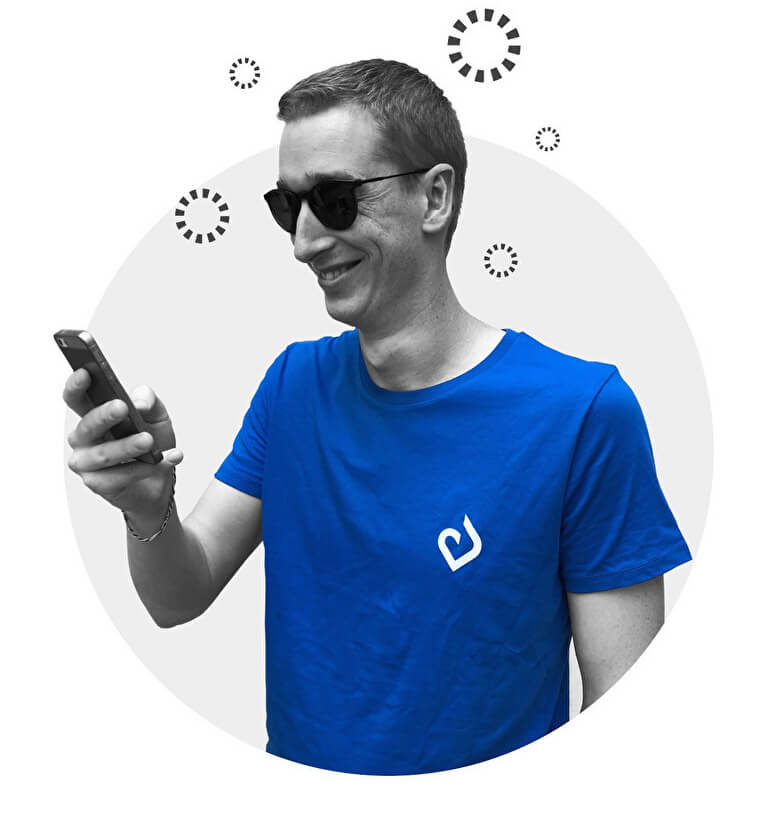 Eric is feeling good and finding the right partners
for his organization!
When going into a partnership, make sure to put your negotiating cap on. Negotiations are usually tricky since both groups want to benefit from the partnership. While we are sure that everyone has the best of intentions, it's recommended to have a written agreement that's been checked over by a lawyer to avoid any possible issues down the road.



Add External Services to Your Website
Your website should serve as a hub for your members, bringing them informative and beneficial content while offering them external services that actively improve their life.
Here are a few examples of external services you can add to your website:
Job Board: This can bring new people to your site and you'll be able to collect their emails. Make sure Google Analytics is up and running as well! This will help track your data.

Community-related Information: This could include a directory of businesses or services along with a calendar of community events. This tab might also have a page that lists products that are for sale. Not necessarily swag from your organization, but items from your members. Things like cars, computers, tools, or equipment.

Member Value Proposition: This is a statement about what you're offering to members and answers their question, "What do I get out of this?"
A top-notch example of a nonprofit website is Accion.org. Acción does an excellent job of creating a clean, easy-to-navigate format that includes external services.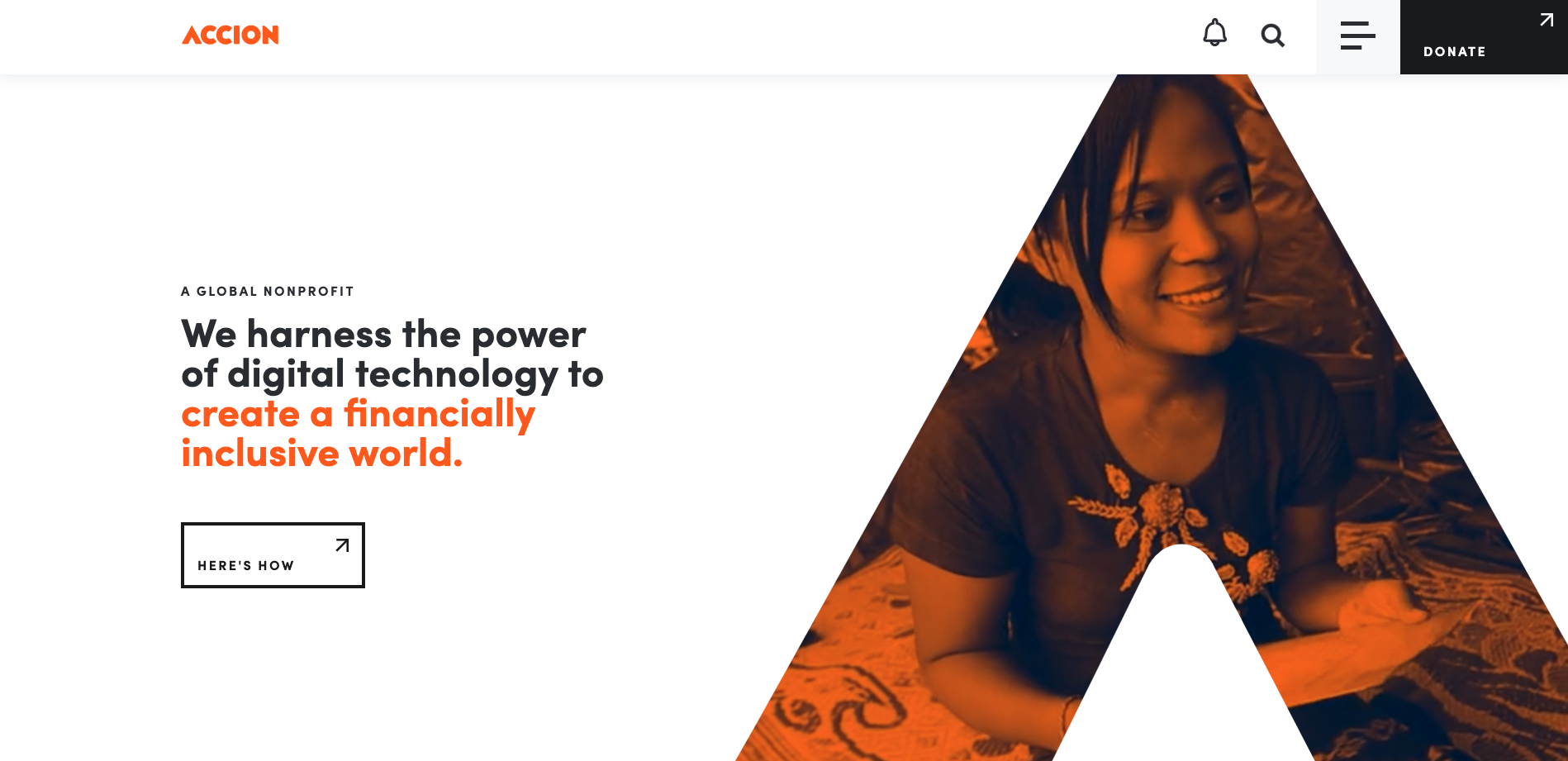 Make sure that whatever you choose, it goes hand in hand with your content. You want to create a cohesive website that also brings in a variety of prospects that might not necessarily be there if it weren't for whatever external services you've decided to add. Get them interested, excited, and on your email list!



Know Members Presence Online
An online presence is key to creating your marketing strategy and brand. I mean, who doesn't have at least one parent or grandparent on Facebook these days? That means that many associations need to appeal to the masses and embrace this brave new world.
If your organization isn't online, it's time to take the plunge. Facebook, Instagram, LinkedIn, Twitter, TikTok; take your pick! Social media is where you can really let your creativity shine.
Try to choose one or two based on where your members are located. You can send your current members a quick survey to get an idea of what platforms they're on, or use their demographic information to determine the best choice.
Once you set up a social media account for your organization, you'll need to gather followers. One of the most effective ways to do this is also one of the oldest: a giveaway! Offer free concert tickets or some other incentive to people who tag three friends in your comments, and you'll quickly be gaining attention from real people.
A simple truth about human nature is that we like people who are like us because we create a sense of community without even realizing it. Social media is one of those places that we go to find like-minded people. Make sure to get a board member or two involved as well. It's always great to see those in charge be present on social media.
Pro Tip: Track people's responses and comments to get a feel for how you're doing!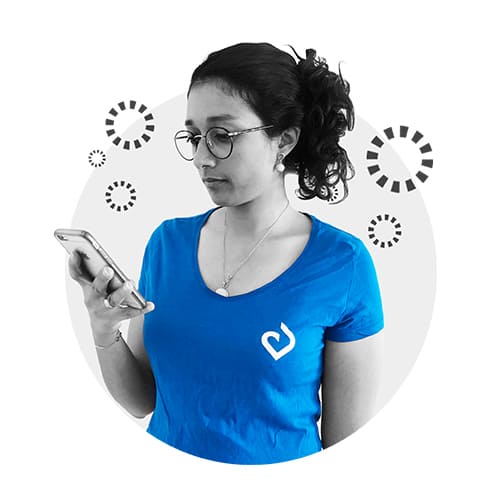 Salma is checking in on her members'
with social media!
Make an effort to interact with your current members by:
Engaging in discussions

Supporting them with likes

Joining groups they are a part or in charge of

Commenting on what they're posting.
These engagements make your members realize they are dealing with real people, instead of some faceless account.
When you join groups that they are a part of, look at the member list and reach out to everyone on it. If they are similar to your current member, they might be looking for an organization just like yours!



Promote Word of Mouth
Another membership growth strategy is word of mouth. Word of mouth is the oldest form of promotion and communication. For thousands of years, word of mouth is how we've recommended what seeds were best to grow, what coffee is best, how to raise children, and everything in between.
Promoting your organization through word of mouth gets your members involved and allows them to elaborate on what they love about the organization. There are many different techniques to get your members to promote positive chatter of your membership and organization on digital and non-digital platforms.
If you aren't sure where to begin, start by offering a discount for members who bring friends on as members of your organization or giving recognition to members who spread the word about you. This is a great way to not only show your members that you care about them, but bolster your membership growth rate as well.
Just because it's online doesn't mean that it doesn't count as word of mouth. You can also provide incentives for posting on social media. For certain posts, you could do discounts on memberships or free tickets to events. This could be a post on your social media that you ask members to share or you could ask them to organically post their own content promoting your membership.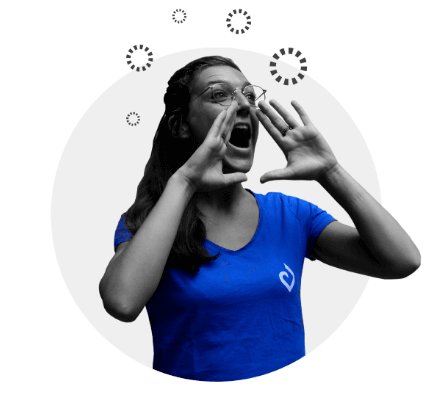 Corinne is taking her word of mouth
promotion seriously!
Investing in your happiest members to use word of mouth as a promotion of your membership means that the community will be flooded with positive messages about what you do. The people who are most positively impacted by your organization are the ones who are going to pass along the best message.
Let these select members know that you feel they are doing a great job and are such a positive light for the group that you want them to promote what you do. They will likely jump at the chance, and you can reward them with a "gold member" discount or something similar. Remember, you want them to feel special so that they promote what a great organization you have. While it may sound weird to ask this of your members, understand that they joined your organization because they love to help! It's totally okay to ask your members for favors like this from time to time.
Another great way to get the word out about your organization is to post a member of the month/week/day on social media or in your newsletter. These can be members who have put in extra volunteer hours, helped spread the word about your organization, or who just brighten every meeting! These members not only feel appreciated, but they can also share that information with their friends and family and create momentum to attract new members.



Get Feedback and Fix the Issues
You will hear us say this time and again, but getting feedback is one of the most important things you can do for your organization. Is it scary? Yes. Does it open the door for criticism? Yes. But does it also allow you to open your mind to new membership drive ideas and to hear what works and what doesn't? Absolutely!
That's the thing about feedback. It's intimidating but it drives the most change. Of course, if you aren't going to be willing to make changes to fix problems, feedback gets you nowhere and can potentially leave a sour taste in your members' mouths.
It's also important to make it clear that while you want feedback and you want to make changes for the better, there are some things that you might not be able to change. This sets expectations for your members so that they aren't confused as to why their feedback isn't being heard. Let your members know that you want to hear all of their concerns, but that there might be a few that are out of your hands.
You can get feedback in a few different ways. Surveys are a great way to hear what your members think. You can ask yes/no questions, or you can ask open-ended ones depending on what kind of feedback you're looking for. You can also set up one-on-one meetings with members either in person or over the phone to discuss how they think things are going and get feedback from them.
Pro Tip: The better your relationships with your members are, the more comfortable they will be in giving feedback. Make sure that you build relationships from the beginning!
Once you receive some feedback, it's time to create a plan and implement some changes to fix the primary issues. You'll need to learn how to prioritize issues instead of trying to tackle every little thing that your members want to be changed.
Start with the issues that are recurring and are the biggest pain point. Everyone is going to have an opinion, so you'll need to be able to discern what is a must fix vs what would just be nice to fix.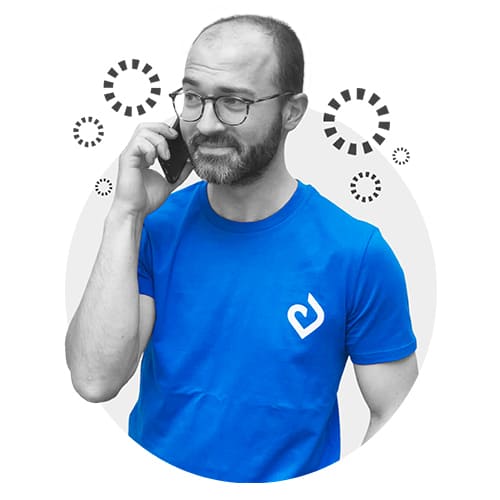 Oliver is having a good listen to
member feedback!
After the changes are made, make sure to communicate with your members so that they understand what you've done and what will be implemented. They will be grateful that you went out of your way to make their experience better which will lead to additional referrals to join your organization.



Automate Membership Renewal
Technology is always advancing, and if you adapt to it, you can make your life so much simpler. The best way to get members to renew and invite others is to make it simple, quick, and easy. No one wants to go through an arduous process or fill out more forms.
In today's world, everything is so instant! We can have basically anything delivered to us within a day or two, our groceries can be ordered online, and even payments are instant. Your members are used to this in their daily lives, and will most likely have the same expectations of your organization.
Automating membership renewal is simple with membership management software. All you have to do is program it to renew when you want and, boom! Done! What's better than that?
Of course, you can have your members opt-out of this if they choose. But, automatic renewal will likely be the choice of the majority of your members. It makes their lives easier and creates a set it and forget it mentality.
You can create incentives for your members to choose auto-renewal as well. Maybe you can offer free membership for new members that are attached to the renewal. Another option would be to discount everyone who signs up for auto-renewal.
Auto-renewal is a great way to create an easy experience for your members and avoids one of the main pain points of many organizations, which is the renewal process.



Increase Organization Awareness with Branded Merchandise
This may seem futile or unimportant to you, but the power of suggestion is more powerful than you might think! Believe it or not, people love free stuff. One of the top deciding factors for joining an organization is what is "free" with membership. Obviously, you want to offer more than just free goodies, but you better believe free things help.
The key to a successful merchandise campaign is to pick high-quality items that your members will wear or use. It's worth spending some extra money to ensure the quality of your merch. Low-quality items are often discarded, and so is your opportunity to create brand awareness.
There are plenty of options to pick from when looking at what merchandise to provide for your members. A trend right now is quality water bottles or nice mugs. Your members can use these every day and it gets your logo out there for others to see.
You should also consider sportswear or a nice hat. A soft, moisture-wicking tee is perfect for working out and will show off your company to everyone at the gym. Hats are great for everyone as long as they are of higher quality.
Other items you can use for merchandise are gadgets like fidget-spinners, pens, clips, or bags. The key to remember is that it's worth spending the money to get something worthwhile, durable, and chic! Plus, you can also offer some swag on your site that members have to pay for.



Conclusion
Membership growth is not just about adding new members. It's about engaging your members and focusing on retention. These eight strategies are some of the ones we have found most effective when it comes to long-term retention and growth. Remember, this shouldn't happen overnight. It takes time, trial, and error to get it right. And although it can feel overwhelming, once you get this process down, you will have the happiest, lifelong members.

Springly is trusted by over 15,000 nonprofits to help them run their organizations on a daily basis. Try it, test it, love it with a 14-day free trial!

Eva