Your Nonprofit Tax Filing Duties Explained
Dan
Filing taxes, in general, can include complicated, convoluted procedures. Although you run a nonprofit organization, you still have some filing responsibilities to perform your legal duties. Although tedious, due dates, eligibility criteria, and accurate and transparent data are as important for individuals who run nonprofit organizations as they are for those who manage for-profit businesses.
The good news is there is no need to worry! We cover everything you need to know about nonprofit tax filing in this article. We provide you with detailed information on the different types of forms and requirements involved in accounting for nonprofit organizations and offer some helpful tips to ensure you are able to successfully complete your filing requirements.
Here is what we will cover:

What is an Annual Information Return (AIR)?
In addition to compiling nonprofit financial statements, filing an annual information return is part of the typical annual requirements for nearly every charitable organization. This process requires the completion of forms known as the "990 series" in order to disclose high-value financial transactions completed throughout the financial year.
To keep your organization focused on its mission (rather than pesky penalties), ensure your nonprofit treasurer, or accountant, ensures the version of the 990 series documents you file aligns with the type of organization you have and the number of your gross receipts.
It is important to note the due date for your form so that you do not risk incurring penalties by failing to submit your paperwork in time.

What is the Purpose of the 990 Forms?
These documents have several purposes. They verify that charitable organizations and nonprofits conduct business in a transparent way. In addition, they ensure the tax-exempt status is not being abused as they record high-value transactions that organizations conduct throughout the year.
It requires information about payment for board members and staff as well as other accountability options to reduce the potential for nonprofit fraud. Eliminating these instances helps promote the positive nature of charities and prevents bad actors from tainting the values promoted through nonprofits.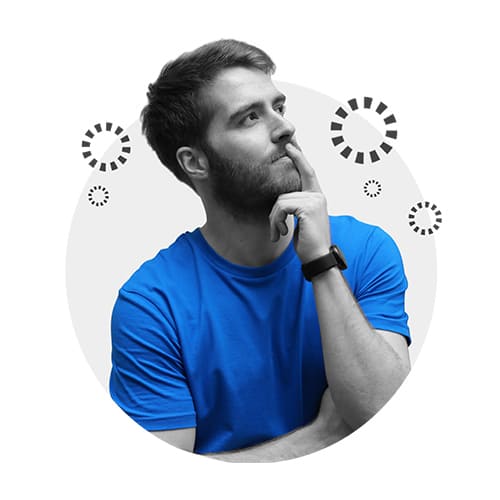 Wondering what the purposes of 990 Forms are, Anthony? Keep reading!
Also, as it is a document that is made public, it can help a donor evaluate nonprofits when deciding who to give their gift to. Consider this a tool you can use to provide a detailed explanation of your non-profit and extend your reach to new potential donors. Also, any opportunity to promote transparency in accounting for donations to nonprofit organizations will be valued by donors and members alike.
Here are a few additional reasons 990s are useful:
You declare your mission on this documentation and a donor can see where you are generating and spending your money.

As you rationalize keeping your tax-exempt status, Schedule O of form 990 offers a place to list the significant program services you undertook during the year. Take this opportunity to use this as a publication where you can celebrate your accomplishments, as they will be visible to the public

With your finances laid bare, donor organizations can see how financially stable you are, which can reflect positively on you and show how well your team has performed and accomplished their goals.
Pro Tip: Each year, keep this report in mind and use it as an opportunity to promote the great achievements your team has accomplished since the last time you filed the form. Take notes along the way as you experience successes, which you can provide as evidence that your projects are important and are beneficial. Think of the 990 as a way to memorialize those accomplishments and hopefully draw new donors to your cause.
Rather than a boring tax ordeal, turn this into an event. And, when your documentation is stellar, promote it vigorously to pick up new donors or members and assure your current members that their investment is worthwhile and making a difference in the world.
An accurate series of records and organized receipts will make this process not only easy but an important tool for your organization's growth.

What Forms You Need To File
If you are wondering, "can a nonprofit make money?", please know that the "900 series" includes various versions that apply to different types of nonprofits and that the version typically depends on the number of gross receipts and assets of a company.
One of our nonprofit accounting basics is that these forms are due each year no later than the 15th day of the 5th month, depending on when your tax year closes. So, if your period ends on December 31st, that means your due date is May 15th.
Here are the different options available which can be used as a guide to help you determine with form is appropriate for your exempt organization:
If your organization or association has gross receipts totaling less than $50,000 dollars, you are typically eligible for a 990-N (e-postcard) option, which is submitted electronically. Note that there are a few organization types that are not eligible for this option (even if they are one of the smallest nonprofits and meet the gross receipts criteria). Users can access details on these organization types on the IRS website.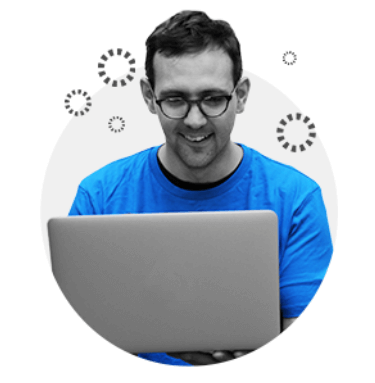 Matt is filing his 990-N online!
If you are eligible to file a 990-N, you may want to consider it as it is a less complicated way to report activities while still staying in compliance.
Pro Tip: If eligible for the e-postcard option, you may still choose to file the full return.
If your gross receipts come to less than $200,000 and you also have total assets that figure less than $500,000 dollars, this is the form you want, although you also may optionally fill out a standard 990 for this range as well.
If your organization falls into this gross receipts range, you still need to file the yearly form to maintain your tax exemption but the 990-EZ (or the Form 990 "lite" version) will suffice.
For organizations with gross receipts greater than $200,000 or your asset count is greater than $500,000, the standard 990 annual information return is the correct choice.
Regardless of the monetary amount of your receipts, if you are working for one of the many private foundations, such as some charitable trusts, this is the option for you.
Who doesn't have to file their AIRs with the IRS?
Any nonprofit organization that has been incorporated yet has never been recognized by the IRL as "tax-exempt" is not required to file an AIR.
However, there are a few exceptions to this rule, such as organizations affiliated with churches or governmental agencies. Here is a full list of which organizations fall under this exemption.
Be sure to check your local state filing requirements as well. There very well may be other forms required for state taxes. You can learn more information about this topic here.

Consequences of Filing Your Taxes Late
"Late" is any extension granted or without a reasonable cause for tardiness.
Gross Receipts Less Than $1,000,000: If your taxes are not in before the due date, the Internal Revenue Service will charge a penalty of $20 for each day that you are late on your return. This continues until it reaches a maximum of either $10,000 or 5% of your organization's gross receipts, whichever is the least.

Gross Receipts More Than $1,000,000: In this situation, the penalty is actually $100 dollars a day to a maximum of $50,000.

Consequences of Not Filing Your Taxes
Failing to file the necessary forms with the IRS for three consecutive years will unfortunately really derail your organization from fulfilling its mission. Your nonprofit will automatically lose its tax-exempt status, effective on the date on which the third annual return was due.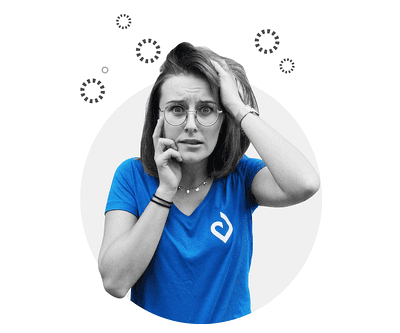 You'll be looking like Eva if you don't file your taxes! Luckily, you're
reading this article to prepare!
Luckily you read this article and are on top of your taxes already! But, If that were to happen, your nonprofit would no longer enjoy exemption from sales tax, and you may need to file one of these income tax returns instead:
Form 1120 - US Corporation Income Tax Return

Form 1041 - US Income Tax Return for Estates and Trusts
There may also be additional penalties that you face as a result of failing to pay these taxes, although nothing is specified by the IRS.
In order to regain your tax-exempt status, you would have to file a new application.
Pro Tip: Determine the deadline for your AIR form for nonprofit tax filing based on the 15th day of the 5th month after your organization's tax year ends. Ensure someone schedules this date on your Google calendar or another time management tool.



Set periodic reminders beginning a few weeks before this day, giving you plenty of time to prepare the necessary paperwork, so you can avoid any penalties including the loss of your tax-exemption status!

Where Can I Get The Forms?
With a Guidestar account, you can access all the different types of annual information return forms, plus a lot of other information such as EINS (employer identification numbers) and other vitals, as it is a database that keeps records on all tax-exempt organizations with the IRS.
The IRS also offers pages of information on these forms here, with additional information corresponding to each one.

Springly is trusted by over 15,000 nonprofits to help them run their organizations on a daily basis. Try it, test it, love it with a 14-day free trial!
Dan