The Best Donation Platform For Nonprofits In 2021

Paul
The nonprofit fundraising scene is looking different, not only due to the technological age we are in, but also due to the COVID-19 era of doing everything virtually. The one thing that never changes is the necessity for fundraising.
Whether you're preparing to go fully virtually for the time being, or getting ready for some hybrid in-person/virtual fundraising events, using the right online fundraising software is super important.
Here is what we will cover to help you find yours:

How to Pick the Right Donation Platform: 8 Questions to Ask
It does not matter whether your nonprofit is just starting out or is already a household name, the process of choosing the right donation platform is an important one.
With so many different online donation platforms that offer a variety of features from customizable campaign pages to embedded "Donate" buttons, it can feel overwhelming when it is time to choose the one that will be best for you and your nonprofit.
Here's some questions to ask yourself when researching and attempting to pick a donation platform that works best for your nonprofit:
1.) What is the purpose of this online fundraising platform?
The obvious answer to this question is: to receive donations in a faster and more cost effective way. There are a ton of features that come with different online donation platforms, like automated receipts and invoices, donor list importation, and tracking statistics, so determining your nonprofit's goals and what you want to accomplish with the platform can be a time-saver when it comes to searching through the many different options.
Whether your goals are just making it easier to receive donations, helping donors set up recurring donations, or allowing supporters and possible donors to find out more about your organization, there's a specific platform out there that can fit with your goals.
2.) Does this platform align with what I need it to do and be for my nonprofit?
Asking this question will help you take a deeper look at what you want from your online donation platform. While there are plenty of platforms, there are also plenty of different types of platforms, such as:
Online giving software

Crowdfunding

Peer-to-peer fundraising

Matching gift software

Auction software

Mobile applications
Each engages the donors in different ways, so you have to determine whether the platform will specifically carry out what you need.
3.) What is my nonprofit's budget?
Getting an online donation management system is all about saving time and money. When you get your donation software up and running, you'll likely find that you don't actually need a lot of your other tools, like CRMs and emailing tools, since donation software often handles that stuff all in one place!
While this obviously saves you money, setting a reasonable budget before getting an online donation platform is a good way to prevent overextending your existing funds.
Stick with it and know that there is a platform out there that is the best for your nonprofit and its budget.
4.) How do I go about setting this platform up?
Some setup processes will require more work and be more complicated than others.Be sure to ask or find out what the setup process is like, if extensive technological knowledge is needed, what the set up timeline is, if training will be provided, and how data import works.
Some platforms charge an extra set-up fee, so be sure to ask about this beforehand.
5.) Is this donation platform customizable to my nonprofit's needs?
You want your online donation software to bend to your needs, not the other way around. Make sure your chosen software can be tweaked to your needs in regards to custom donation forms, scheduling, payment methods, and branding
You want the platform to be able to change with any new fundraiser you decide to launch. The platform should be adaptable because, as we've seen this past year, the world can change in an instant. Be sure that your donation platform can run multiple campaigns at once and in an efficient manner in order to give you the flexibility you need.
6.) What types of payments does the platform accept?
Your online donation platform should not be much different from what a normal fundraiser would be for you.
If you accept credit and debit cards at any in-person events, you want the platform to be able to do the same. Keep things consistent for yourself and for your donors.
Your platform should also be able to accept, track, and update as many payment methods as possible to ensure every potential donor can give easily and quickly.
7.) Will any support be provided?
If you have a question and you are not able to fix it yourself, you want to be able to ensure that the online platform will have support for you.
Keep in mind this service may be an added expense so be sure to determine if the service is available and if it fits in your budget.
8.) What are the reviews?
If you have personal connections that have already used a certain platform that you are considering, ask them how they liked it. After all, using an online payments platform usually requires a commitment of time and money. It's a good idea to make sure you'll get what you need.
A lot of these platforms were started by previous fundraisers so they know what they're talking about and doing, but it's better to get an idea of the platform from an outsider that has experience with it.

Donation Platform Pricing
It is important that your nonprofit has a budget for the online donation platform. Pricing can vary from platform to platform, and some may be way out of your budget. However, there are plenty of free and affordable platforms available, so regardless of your size or structure, there is something for everyone!
Here are some terms and fees to keep in mind while looking at pricing:
Platform fee: the price you will pay to use the platform which is usually a percentage of your donations earned.

Transaction or processing fee: the price you will pay each time your donors use a credit card for a donation or another third-party payment service.

Monthly or yearly fee: the amount you will pay monthly or yearly for use and access to the platform (think of this like a membership fee).
The average donation management platform will charge a monthly fee, plus transaction costs. For example, if you pay for a $30/month plan with a 5% transaction fee, and you do $1,000 per month in transactions, you'll be paying $30 for the plan plus $50 in fees, bringing your total to $80 per month.
The average bookkeeper costs about $20 an hour, so for the cost of a pre-lunch shift for a bookkeeper, you can get donation management for an entire month. Not too shabby!

Top Thirteen Online Donation Platforms
This list takes into consideration what the platform is recommended for, key features, and pricing. This is only 13 entries within a much broader market, so don't worry if you find anything for your organization here.
1.) Springly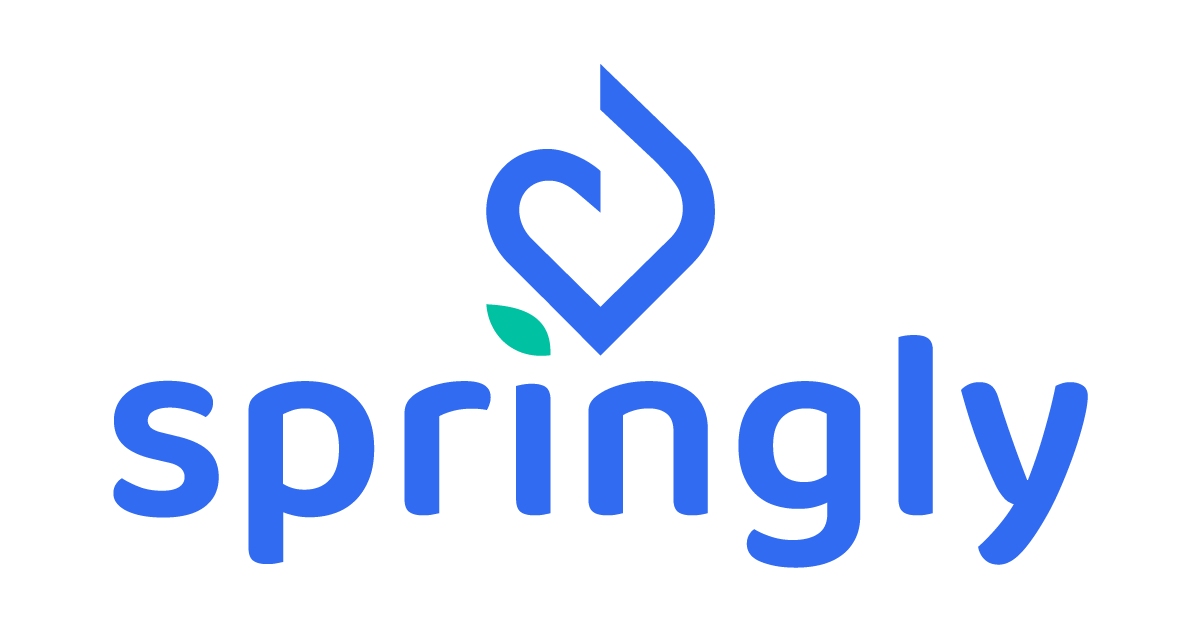 Obviously, we love Springly. We placed it at the top of our list because we truly believe our platform is the best!
15,000 organizations use Springly, with membership numbers ranging from 8 to 800,000. In plain english, that means that thousands of organizations of all sizes trust the technology, featurability, and support offered by Springly and its top-tier team of professionals.
Springly's crown jewel is that it's all-in-one. You can manage virtually everything you need to run your organization from one place, removing the need to spend time and money on other tools like CRMs and email marketing tools!
The great thing about Springly's all-in-one structure is that it doesn't slow you down. It literally takes a few minutes to go from this article to collecting donations.
Springly also provides one of the most customizable donation page creators in existence, allowing you to create masterpiece-level content in a simple and fast manner. You can set accept all forms of payment, import donor lists from exterior sources, and segment donors for optimal content creation.
Finally, Springly boasts one of the most sophisticated online payment security encryptions in the nonprofit industry.
Pricing for Springly is extremely versatile, and comes with absolutely no additional fees on transactions! The totally free version gives you everything you need to get started, and allows management for 50 contacts. The Seedling plan allows 250 contacts and comes with a custom domain for just $29 per month.
The "Baobab" level allows for 2500 contacts and sits at $149 per month. For larger organizations, the Sequoia package offers unlimited contacts, an account manager, chapters management and premium support on a sliding scale depending on your exact needs.
2.) Fundly

Fundly is known as one of the best crowdfunding platforms for nonprofits and individuals. It can be used as your primary donatian tool, while making it easy to launch crowdfunding campaigns, and encourage donors to start peer-to-peer fundraisers set up their own fundraising campaigns.
This platform offers a user-friendly donation process. It is extremely customizable, with social sharing features, and has a simple network. Fundly's VIP service, FundlyPro, gives nonprofits the option to have one-on-one assistance from their fundraising experts.
Fundly is totally free to set up and launch a campaign. No setup fees, no monthly fees, and no contracts. They do charge a flat transaction fee of 4.9%, with a credit card processing fee of 2.9% + $0.30 per transaction for Stripe and International campaigns.
3.) Classy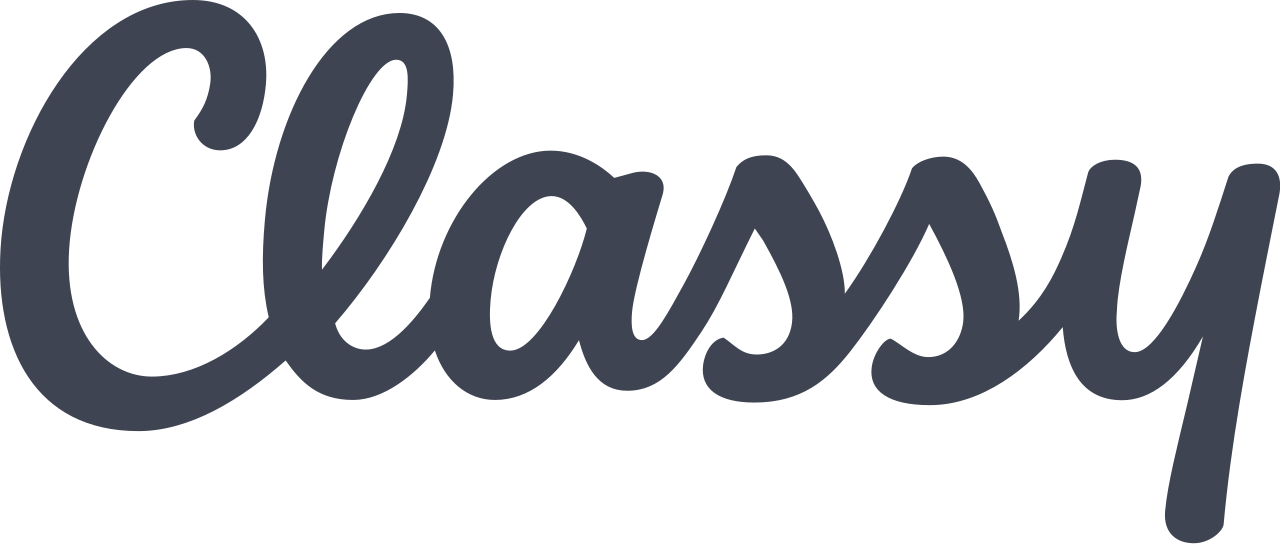 Classy is trusted by more than 4,000 of the world's top nonprofits and social enterprises. They help nonprofits of all sizes and causes maximize their impact through a suite of world-class online fundraising tools.
Classy gives you fundraising solutions for website donations, fundraising, events, peer-to-peer, crowdfunding, recurring donations, and many more features. With Classy, you can create charming donation pages that are mobile-friendly and customizable.
Pricing for Classy is either "pay as you go", or subscription-based. whichever best suits your organization. The "pay as you go" structure has a 5% transaction fee, while the subscription plans start at $499 and include transaction fees.
4.)
Qgiv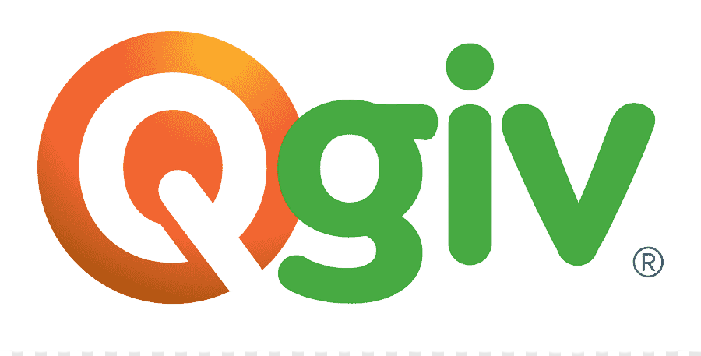 Qgiv is a great all-in-one platform with built-in features like event registration, text-to-give donations, and auction tools. Their donation forms are easy to navigate and allow your nonprofit to start raising money as soon as possible.
For in-person events, Qgiv has a Kiosk feature which allows you to accept donations and registration from your donors anytime and from anywhere on a mobile device.
Qgiv's price plans start at $0, with 3.95% + $0.30 transaction fees. They also offer package plans such as the Data, Mobile Suite, Peer-to-Peer, and Auctions plans that vary from $15 to $229 per month and offer a variety of features. You can also opt out of monthly payment and do quarterly payments instead.
5.) IDonate

IDonate is a platform designed to take care of every aspect of your fundraising. The platform provides tools for web and mobile donations, noncash donations, customizable fundraising pages, text-giving, peer-to-peer campaigns, and event creation and promotion.
Their goal is to help your organization regain lost and unproductive time and start seeing change in your online fundraising as quick as possible.
This platform is able to integrate in with your existing CRM and enhances your donor management without transferring any donor records to a new CRM. IDonate makes the donation process secure, flexible, and efficient.
IDonate offers different, flexible pricing for nonprofits. There are four pricing tiers offered for platform fees: Basic ($99/month), Standard ($199/month), Pro ($299), and Enterprise which you have to call for more information on.
The platform has a transaction fee of 2.99% + $0.45 when using IDonate payments and 1% using external payment methods. Setup fees vary from tier to tier, Basic being $250, Standard is $400, Pro is $750, and Enterprise being $1,500. Subscription commitment also varies from either month-to-month or to up to three years.
6.) Donorbox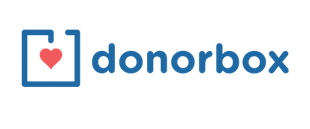 Donorbox is super easy to use through the entire donation process for both you and your donors. It's exceptionally customizable and is great for setting up recurring donation forms. This platform allows you to seamlessly integrate with and embed into the CMS that you are already using, such as Wordpress, Wix, Weebly, Squarespace, and Webflow.
Donorbox is good for all nonprofits, from church to political organizations. The platform offers advanced features like crowdfunding, marketing for your campaign, text-to-give, donor management, and integration with apps such as Salesforce and Mailchimp. Donorbox also makes it easy for you to monitor your analytics and all tax and legal laws that need to be met.
Donorbox does not have any setup fees, monthly fees, or contracts. There is a platform fee of 1.5% and transaction fees that include 2.9% + $0.30 for Stripe, 0.8% + capped at $5.00 for ACH bank payments, or 2.2% + $0.30 for PayPal's nonprofit rate. There are integration fees varying from $8 to $50 monthly depending on the specific apps being integrated with.
7.) GoFundMe Charity

GoFundMe Charity is one of the most affordable online donation platforms. It's a great free, online fundraising platform with powerful solutions for events, peer-to-peer fundraising, online donations, and crowdfunding.
GoFundMe Charity's appealing features include unlimited campaigns, full brand control, unrestricted data access, customizable donation buttons, registration and ticketing for events, in-platform messaging, and custom reporting. They offer full support from their charity and social fundraising experts whenever needed and have a simple and quick setup.
This platform does not have any subscription fees. The two packages they offer are their Free and Flex packages. The Free package has a 0% platform fee, with a 1.9% + $0.30 transaction fee, and unlimited access to the platform.
The Flex package has a 3% platform fee, with a 2.2% + $0.30 transaction fee, and unlimited access to the platform. The difference between the two being the option for donors to cover fees. The Free package is only around for a limited time and is promotional pricing, subject to change at any point.
8.) CharityEngine

CharityEngine is an all-in-one customer relationship manager that focuses on bringing best-in-breed technology and innovation to businesses and nonprofits with the goal of driving growth through better, smarter, and more actionable data.
Their software is designed to be a hub for everything a nonprofit could need from the time a supporter visits your site, to them submitting a donation, to the time the donation is deposited into your organization's bank account.
Your nonprofit can customize donation forms, use CharityEngine's marketing tool, set up recurring donations, and much more seamlessly using this platform. They have an easy-to-navigate User Center which gives donors more account control which you track engagement the whole time.
CharityEngine pricing starts at $149.00 per feature, per month, including unlimited donation forms and payment tools. Starting at $289 per month includes eCRM & online tools for virtual fundraising.
Starting at $349 per month, your nonprofit gains access to the all-in-one features of the fundraising platform, having your CRM and all of your donor tools like peer-to-peer, online forms, events, user center, major gifts, corporate tracking, direct mail, etc. in one place.
9.) Salsa Labs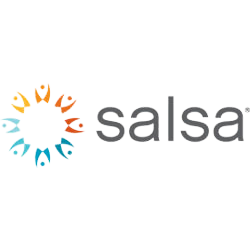 Salsa Labs offers user-friendly tools that can be fully integrated with your nonprofit's CRM. Their software allows you to build online fundraising pages that are specific to your brand (on desktops, tablets, and mobile).
It also gives access to features where you can personalize your communications with supporters and donors, send immediate acknowledgement of online gifts with automated messaging, and track peer-to-peer fundraising team and individual pages and event registrants through the whole process.
Salsa Labs has the choice of a monthly subscription with platform fees starting at $179 per month Salsa Engage which is their complete nonprofit engagement system without the CRM. Salsa CRM + Salsa Engage is the nonprofit CRM & complete online engagement platform for all of your communications, fundraising and advocacy needs.
They also have an engagement system integrated with Salesforce. Transaction fees vary based on your chosen gateway processor and merchant account.
10.) Give Lively

Give Lively is fully funded by their founders and they cover the cost and their services so they don't have to charge you and your nonprofit. They offer services for digital fundraising, event fundraising, and peer-based fundraising.
Give Lively offers custom fundraising pages, a quick and easy donation process for your donors, text-to-give functionality and a peer-to-peer fundraising feature. This platform's nonprofit membership is only open to U.S. nonprofits that are public charities (not private foundations) with 501(c)(3) status, so keep that in mind.
While Give Lively will never charge you, third-party payment processors like Stripe and PayPal, along with third-party CRM platform providers like Salesforce, may charge their own fees in connection with your use of this platform.
11.) Double the Donation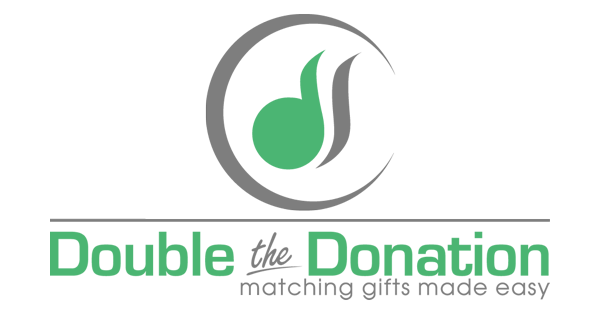 Double the Donation is one of the top matching gift softwares. They help small and medium organizations and make the matching gift request easy for donors.
Double the Donation makes it easy for donors to find out if their employers will match their donations and how much that match will be. They also provide access to matching gift forms and guidelines for donors to navigate easily. By using this platform's tools in conjunction with your existing fundraising efforts, your organization will be able to increase your matching gift revenue.
Double The Donation offers three packages: Basic, Premium and 360MatchPro. The Basic package is $299 a year and the Premium package is $499 a year. Basic provides a hosted matching gift page, an embedded plugin, instant startup, unlimited user access, and access to their marketing catalog.
360MatchPro is suggested for larger organizations gives access to everything the Premium package does, in addition to automated matching gift identification, actionable insights and reporting portal, custom integration options, and API access.
12.) Kindful

Kindful is a good donations platform for nonprofits that want to organize their donor data and manage their donors more efficiently. This platform is easy to use and not only tracks all data for you, but provides the right tools in order for you to fully understand the data.
This platform gives you access to built-in fundraising tools like embeddable donation buttons, unlimited donation pages, peer-to-peer fundraising pages, and text-to-give. It's an easy-to-use platform with the tools for pay processing, donor accounts, and apps and integrations. Kindful's insights will enable you to build your donor relationships.
Kindful has a monthly subscription and the fees grow as your organization grows. Pricing starts at $100 per month and is scalable.
13.) Donately

Donately boasts that their features give your nonprofit more time to raise money online and a software that grows with you with endless possibilities. They focus on simple solutions and appealing fundraising tools. Their online donation platform was designed to be easy for you and your donors.
Donately gives you access to customizable donation forms, peer-to-peer fundraising pages, easy setup for recurring donations, donor text messaging, and a mobile responsive dashboard. This platform makes things easy through integration and gives you complete control over your data by linking with apps such as Salesforce, MailChimp, and Quickbooks.
Donately offers three pricing tiers: Startup, Team, and Enterprise. Startup is great for small organizations and costs $0 on a monthly basis with a 4% platform fee. The Team tier, the recommended tier, is $69 monthly and has a 2% platform fee. Enterprise is for larger organizations and Donately provides customized pricing.
At the end of the day, there's no wrong answer for which donation management software you need. As long as it has the features you need and fits your budget, you're sure to be more effective and efficient in your donation collections.
Using a donation management software is an active choice to improve donor experience for your organization.

Donation Platform Comparison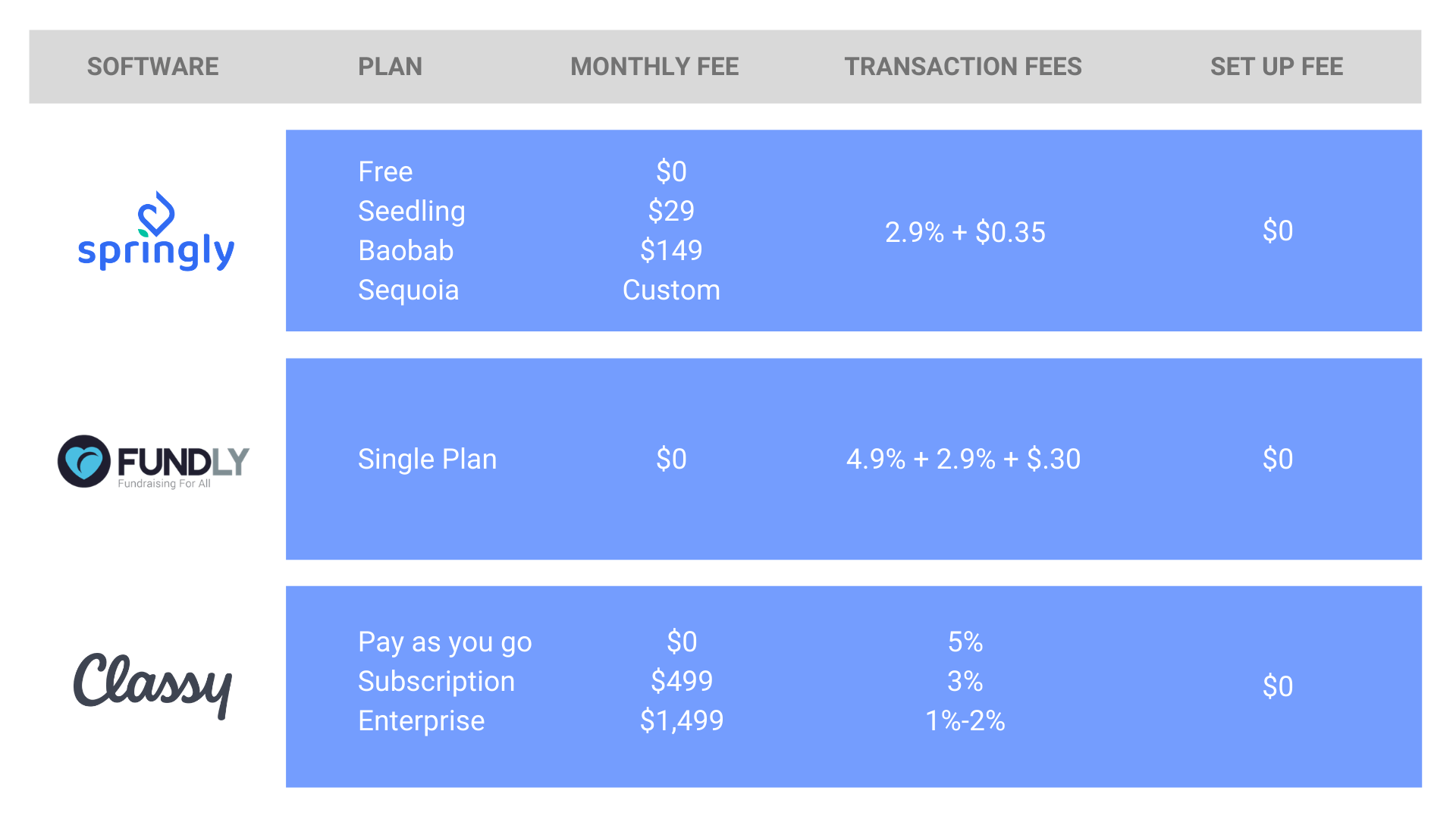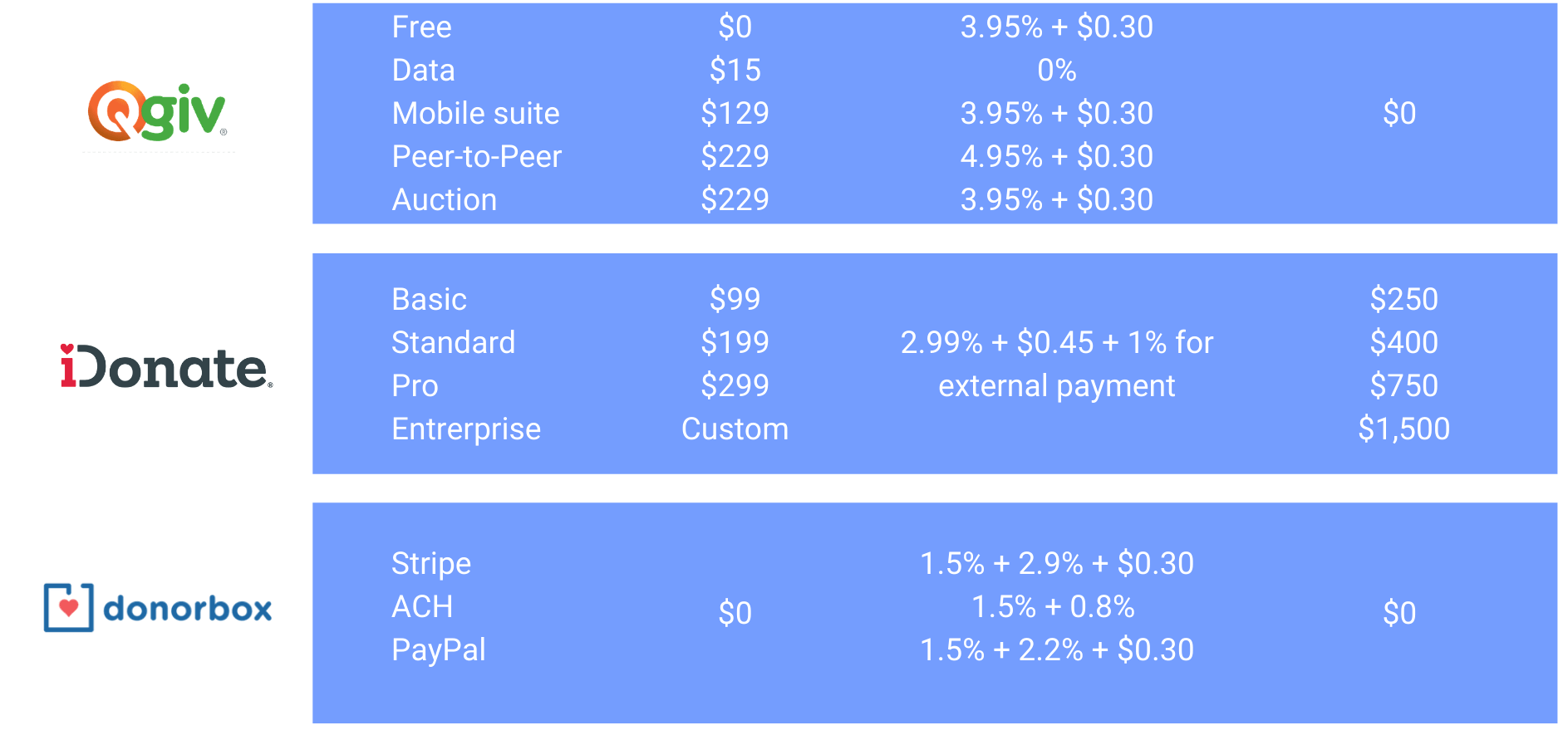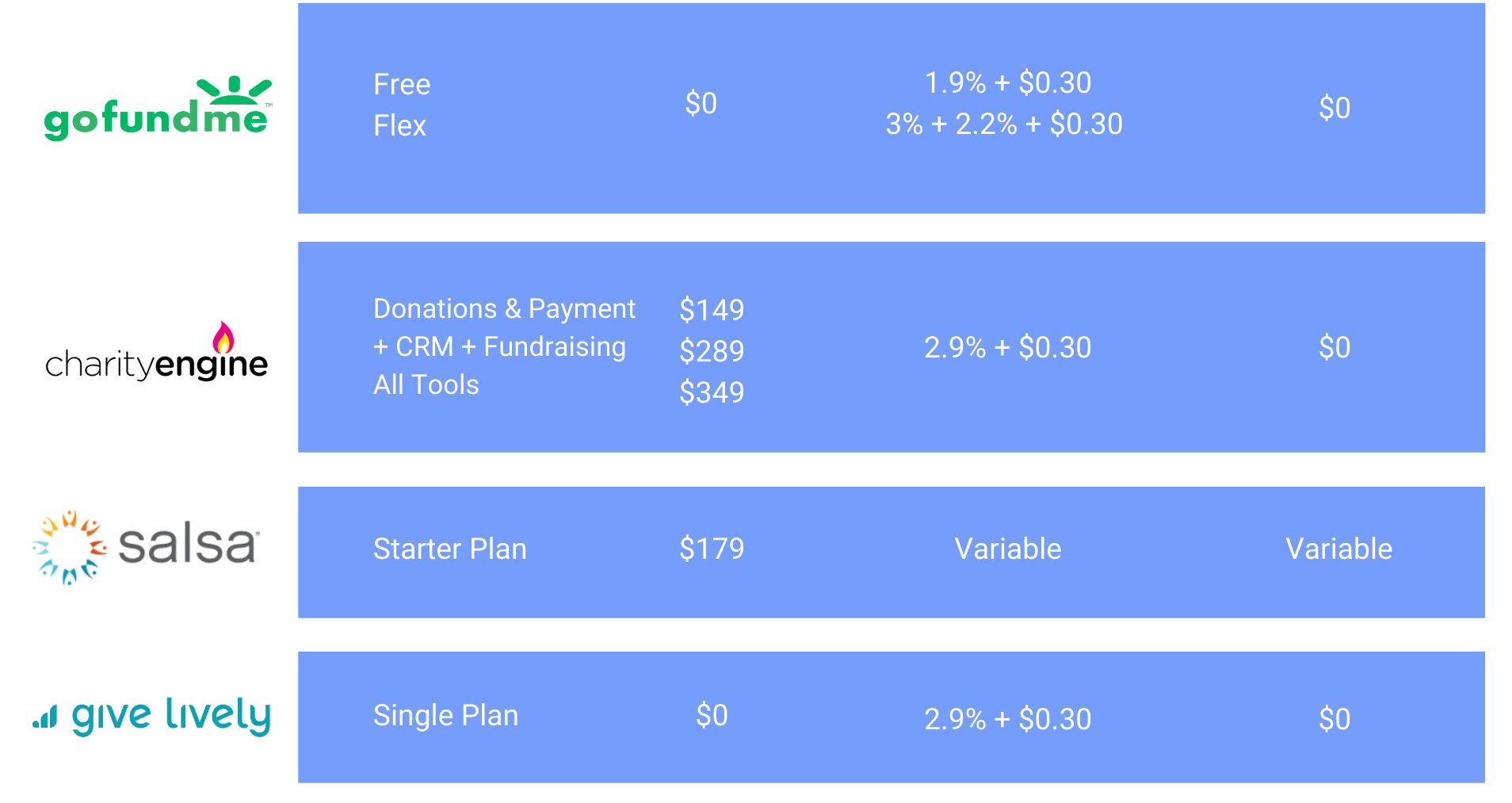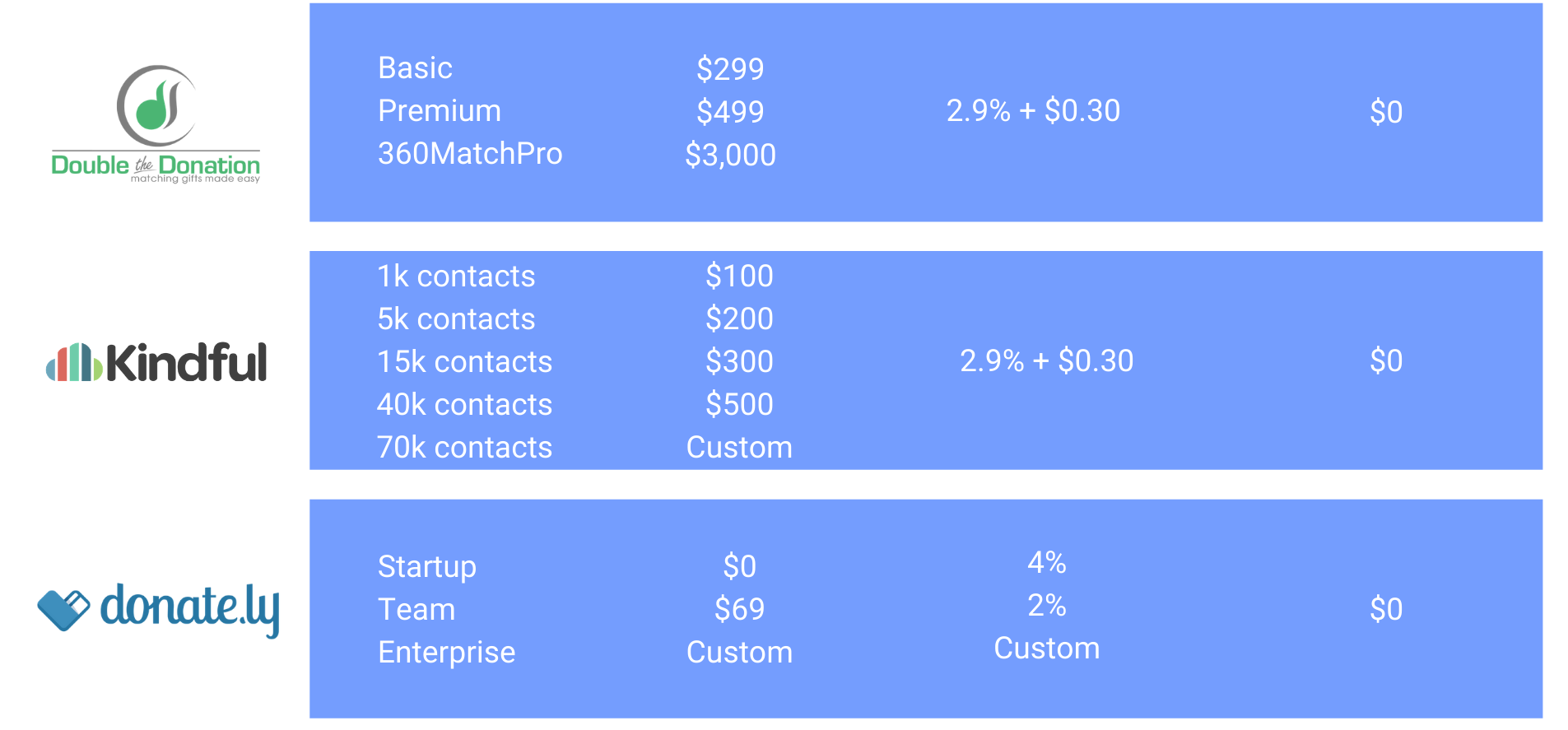 Springly is trusted by over 15,000 nonprofits to help them run their organizations on a daily basis. Try it, test it, love it with a 14-day free trial!

Paul
Recommended articles
How To Use A CRM For Nonprofits For Better Daily Management
Trish
Communication
Social Media
A Comprehensive Guide To Instagram For Nonprofits
Trish
How to Analyze Your Nonprofit Email Marketing Statistics

Danica