The Best HOA Database System for Homeowners Associations
Trish
A HOA's offer security, cleanliness, amenities, and a variety of other benefits to their members. But, running an effective HOA is a big task. How do you keep everything in order and make sure nothing slips through the cracks?
Easy: A powerful HOA database. A HOA database is a software that is designed to maintain and record information about dues, services, members, and homes. To keep it short and sweet, there are three core criteria to follow when choosing a management system for your homeowners association:
A software that is all-in-one. Not only equipped with a database, but with all other tools you need to streamline your management.

A software that is easy to use. This criteria is key to efficiency! You should not need extraneous training nor specific tech skills.

A software that has a free trial period. This is key to making sure the software fits your needs.
Now that you have the basics, here is what we will cover:
Let's get started!

Why a Database Software Empowers You & Your Residents
An HOA is a governing body, usually made up of residents of the neighborhood, that oversees the community's adherence to certain guidelines of cleanliness and cohesion. Each HOA differs in by-laws and guidelines, and offers varying levels of services to its members.
Homeowners who live in a planned community with an HOA can expect to pay a monthly or quarterly fee, though these can vary widely in scope depending on what amenities the neighborhood offers.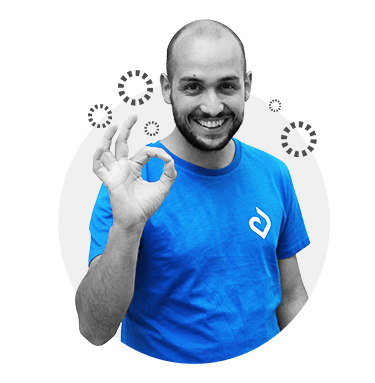 Noah is ready to use an HOA database for his neighborhood!
The first step in supercharging your HOA is to communicate regularly with members in the form of newsletters, emails, or even on social media - with help from your database. Let them know what they're getting and be sure to drive home the benefits.
Communicating The Benefits of Your HOA
Formed and run as a sort of micro-government for neighborhoods and housing communities, it can often feel as though an HOA asks a lot. But what an HOA offers far outweighs any fees, and the regulations set by an HOA are put in place solely for the good of the community. A good place to start in order to explain this by communicating your actions to your members!
An HOA database gives you the tools necessary to reach out to individuals or groups with just the touch of a button. Take advantage of your database to share the following information with targeted email blasts and regular newsletters.
It does not need to be shared as plainly as it is here, but rather threaded throughout the body of the communications. You can include topics like:
You Protect Your Member's Resale Value
Your HOA makes the resale value of a given home in your neighborhood exceptionally more stable. HOAs will guide certain "home improvements" - for example, an enthusiastic neighbor from painting their entire house fuschia - in order to help preserve everyone else's property value.
As an HOA, you likely require a standard for lawn and garden care and home maintenance. You protect your members by preventing eyesores from forming in the neighborhood.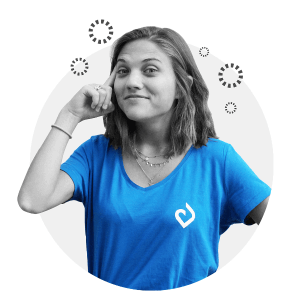 Beatrice knows her home has high resale value thanks to her HOA!
While it may be lovely that a neighbor wants to dig up their lawn to create a habitat for bees, or start a vegetable garden, realistically these kinds of changes make neighboring homes more difficult to sell. By ensuring a general neighborhood conformity, resale prices and housing demand remains high for most HOA communities.
You Offer Community Amenities
Our question to you is, do your members know exactly how their fees are broken down? Do they know exactly what services they're paying for? Advertise them! Is landscaping included in their fee? Let them know that the professionals are taking care of their lawns and trees.
Another benefit of HOAs is that they coordinate community amenities. Really sell what your community has to offer. Is it trash pickup? Snow removal? Tennis courts, green spaces, a fitness center?
With the use of an all-in-one HOA database, the fees and amenities that you provide can flow seamlessly and take a lot of the burden off of the homeowner. Make sure that they understand that.
Avoid Awkwardness and Unpleasantness with Neighbors
As an HOA member, a homeowner can avoid having to deal with the drama of a bad neighbor. If they live next door to someone who flouts regulations or engages in peace-disturbing behavior like disrespecting property borders, letting animals run free, or starting a fashionable and popular nightclub in their basement, they can take the case to the HOA board.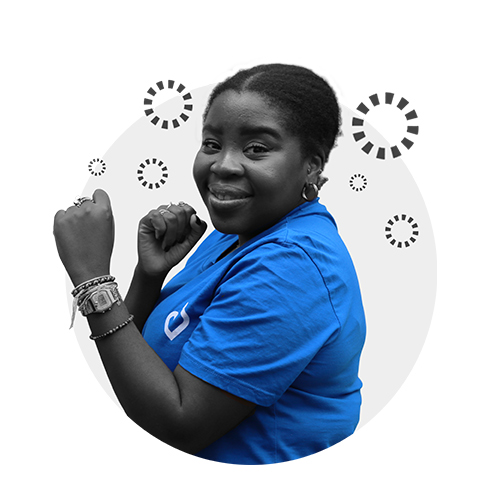 Salie is happy to know her HOA has her back!
Pro Tip: When dealing with delicate neighbor negotiations, be sure to let your members know that you have their backs. If you have had complaints about residents not picking up after their dogs, send out a communication asking for better compliance, or assuring others that the problem has been solved.
Let these residents feel heard. A best practice is to report in your CRM when complaints have been made. This helps you pick out repeat offenders and offer better protection to the community.
Planned Social Activities and Community Spirit
Your HOA strives to make a neighborhood a more interconnected and social community. Whether run by elected neighbors, or by a management company, your goal is to ensure that there is a better-than-average standard of living in your community.
This often includes a series of planned social activities for all ages, helping neighbors become acquainted with one another. This is an excellent place for an HOA database to shine.
Use members-only content pages and targeted newsletter blasts to advertise fun community activities like farmers markets, theme parties, ice cream socials, and various clubs. Help the neighbors get to know one another with resident spotlights, and seasonal contests.

How To Use a Database to Improve HOA Operations
An HOA is run by a governing board, often made up of the residents of the community themselves. It is essentially its own little local government, utilizing the "town hall meeting" style of governing which is composed of residents and officials either elected to their positions or who serve on a volunteer basis. Others are run by management companies that ensure there is a high quality standard of living in the neighborhood.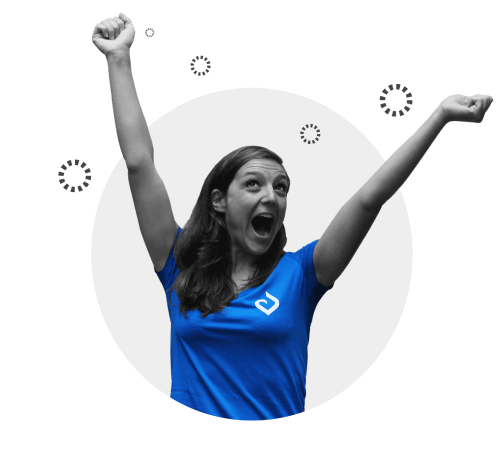 Corinne is excited to streamline operations with an HOA database!
Whichever is the case, the use of an HOA database streamlines the experience of running an HOA, making it both easier and more efficient. Databases empower your residents to pay their dues online, and even set a payment schedule to make their lives easier. By keeping fees and dues automatically payable through a database, your time is freed up to work on community engagement. With Springly, you can even use your database to collect fees for extras like special community activities or outings.
Pro Tip: Building a website is a great way to offer original content, announcements, a community blog, and boost membership drives and neighborhood events.

Demonstrating The Value of Your HOA Over Its Costs
HOA regulations can sometimes be seen as restrictive, and if a homeowner is a free spirit type who wants to play with the structure and look of their house and lawn, they may not like the rules. It happens - and it's up to you to address it and put their mind at ease.
If you help this kind of person see what you offer, it can really serve to outweigh any reservations they might feel. Lots of positive public sentiment and engagement in your community can smooth the path for new residents who might otherwise be wary.
Depending on your neighborhood - and in a larger sense, what part of the country you live in - some HOA fees can be higher than others. Of course, YOU know that residents are getting a bargain, but some families may find the cost prohibitive. Those that are on the fence may be swayed by a good understanding of what is offered.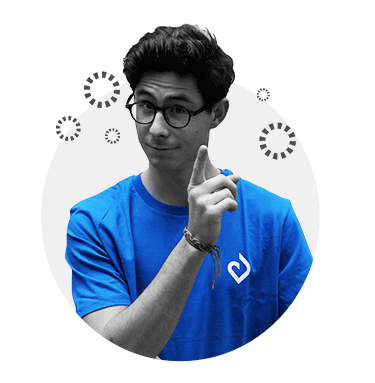 Andrew is ready to show his residents the value of an HOA software!
Some communities offer a wide variety of recreational activity, green spaces, and planned community socials. Some will pay for a gate operator, cable and internet service, and power washings for sidewalks, as well as any number of other services you may not want to pay out of pocket.
The convenience and the value of the offerings may be enough to justify the cost when they can afford it. Be clear in what you offer by communicating regularly with members.
Poor management can make for a poor HOA experience as well. If the board is not keeping up with membership engagement, and other aspects of the HOA, the whole neighborhood can suffer.
Use a quality HOA database to make sure that you are addressing resident concerns, communicating clearly regarding guidelines, and celebrating the good you're offering for the community.

The Bottom Line About HOA Databases
An HOA can be a great benefit to a community, but it is only as good as the competence of its governing board. To ensure that an HOA is truly serving its neighborhood, it's imperative that they take advantage of a quality HOA management software system.
The many aspects of HOA governance can be tracked, catalogued and implemented with the right database.
With an HOA database you can make data collection and dues payments so easy, you will also have more time to create a sense of member engagement. Residents can pay online and even set up autopayments through their resident portal.
An HOA database empowers you to send out community newsletters that announce unique community events, make general announcements regarding any new guidelines or changes of policy, and even create contests and social media posts to drive excitement and community engagement.
Show your neighborhood their HOA that truly works for its members. HOAs are integral to a community, and a well-run HOA can do a lot to uplift the reputation, spirit, and value of the area - making it less a group of houses, and more a true, old-fashioned neighborhood of families.

Springly is trusted by over 15,000 nonprofits to help them run their organizations on a daily basis. Try it, test it, love it with a 14-day free trial!
Trish
Recommended articles
How To Use A CRM For Nonprofits For Better Daily Management
Trish
Communication
Social Media
A Comprehensive Guide To Instagram For Nonprofits
Trish
How to Analyze Your Nonprofit Email Marketing Statistics

Danica