The Best Insurance for Nonprofits in 2022
Trish
Churches and other nonprofit organizations participate in a wide variety of activities, many of which involve different risks. To ensure your religious organizations or other nonprofits are protected from unexpected financial losses resulting from accidents or situational liability, it is important to find a proper insurance policy (or policies).
Like implementing other nonprofit tips, this can be an arduous task because there are so many types of insurance that provide coverage for certain situations but not for others. How can you tell what you need?
Rest assured we have explored a wide variety of insurance options, narrowing down the best types and providers for you.
Let's get started:

Why Do Nonprofits Need Insurance?
Once you've filed your form 1023 for tax exemption, started to think through what to include in your nonprofit bylaws, and what will be included in your nonprofit board responsibilities, you need to consider insurance. But why?
The simple answer is that you may have found the best bank for your nonprofit but not having insurance is a significant risk for your organization and could cost a fortune in the event of a lawsuit. In general, society continues to embrace litigation. Sadly, nonprofits are no exception. Consequently, more organizations find themselves targeted with disputes with each passing year.
What is unfortunate is that nonprofits rely so heavily on their reputations that a lawsuit can prove disastrous. On top of that, not having the proper protection could prove crippling for a charitable organization in the event of an accident.
When thinking through how to start a nonprofit the real question is not whether you need insurance, but rather which types and what level of coverage will protect your nonprofit against situations where an incident could arise.

The Different Types of Nonprofit Insurance Explained
Before thinking through the finer details of what volunteer management software you want to use or how to utilize the national change of address service, you need to ensure you have the basics covered.
Dealing with insurance and legal doctrine can make you go cross-eyed as you try to make sense of the specialized terminology. Thankfully, we have bright minds at Springly that have been able to break it down into more manageable pieces. Let's go!
General Liability
This type of insurance is typically standard fare for most businesses and organizations because it offers you a general umbrella to cover accidents and injuries that take place on your property.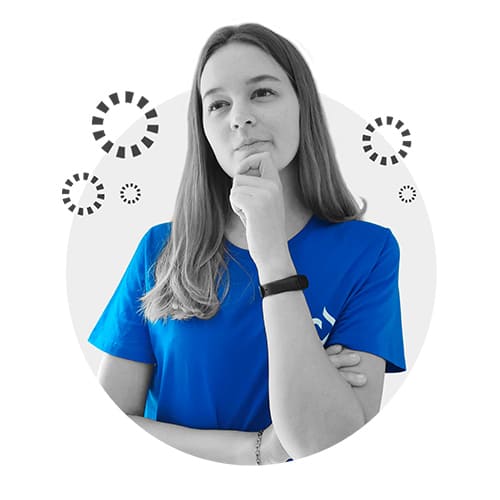 Emily is ready to learn all about the different types of insurance.
It also gives you protection relating to damage your organization may unintentionally cause to the property of others, for instance, if you're having an event off-site.
Here are two additional categories where general liability can save your skin:
Medical Coverage - If a client, volunteer, employee, or practically anyone else is injured at one of your events, a nonprofit product, or in general while under your supervision, this insurance can handle medical bills.

Personal Injury - Injury does not always relate to something physical, it can be situations where a person or other organization feels their privacy or security has been violated or they have suffered damage to their reputation based on incidents related to your nonprofit. This can include advertising or copyright violations.
The greatest percentage of claims made against insurance have to do with situations involving employees of some variety, whether through accidents or personal violations.
How much of this insurance you decide to have can be determined by how many (if any) employees, volunteers, or clients you have on your property or working for your organization, as well as how often you have off-site events, among other considerations.
Property Insurance
While general liability covers a few specific situations, usually regarding other people's property, property insurance is specialized to insure your premises from any damage it may suffer at the hands of others, as well as your equipment, technology, inventory, and other assets.
The most common claims are due to fire or theft, but damage resulting from some natural disasters are also covered. Make sure you specifically investigate which coverage is offered by your prospective insurance provider because some only offer flood or earthquake damage separately.
You never know what can happen, so it is generally in your best interest to have some sort of coverage in property to protect your overall mission.
Professional Liability
Covering situations where your nonprofit could face legal reprisal due to errors, negligence, or a failure to provide promised services, professional liability insurance can cover court costs, fees, or even settlements or judgments.
Everybody makes mistakes, but if that mistake happens to prove costly for your organization, it can be beneficial to have some backup. For example, a nonprofit legal aid organization with professional liability insurance would have coverage in the event the legal counsel they provide is faulty in some way. If their client were to suffer damages as a result of the services provided, the nonprofit law firm would have coverage to protect them.
Management Liability
General liability insurance, while extremely important, does not cover all situations. A management liability package protects the organization, and it's nonprofit board of directors and other officers, against some situations that a general liability policy would not cover.
Management liability insurance is an umbrella term that covers a series of different types of insurances, all related to organizational mismanagement. Here are some examples:
Employment practices liability insurance: offers general coverage for your organization relating to employee claims of discrimination, sexual misconduct, general mistreatment, harassment, and other similar situations.

Fiduciary insurance: handles claims related to the mismanagement of benefits and benefit plans.

Commercial crime insurance: provides assistance in the event of employee or third-party fraud, handling situations such as theft, embezzlement, forgery, and other criminal acts, such as data breach and other cyber liability situations.

Kidnap and ransom insurance: is a shield against extortion, which may involve hostages or similar situations with the end goal of getting money from your agency.
There's another major type of management liability insurance, but we want to discuss it in more detail, so we included it as its own category, just below.
Directors and Officers Liability
This type of management liability is specialized for personal protection for board members and officers, regardless of your nonprofit board structure. In the event that any of these individuals are accused of misconduct or costly management errors, D&O insurance will cover legal costs and any losses incurred as a result of lawsuits.
Sexual misconduct is a common situation where this insurance can come into play, but also in situations relating to investors and donors in your nonprofit.
To use a recent high-profile fundraising example, Attorney General Underwood professed that the Trump Foundation had an illegal relationship where there were multiple unlawful transactions with Donald Trump's presidential campaign.
Ultimately, the Trump Foundation was dissolved and its remaining assets were distributed to other nonprofits. Had there been angry investors looking to recoup donations, a director's and officer's liability insurance policy would offer some protection for senior foundation leaders from managerial misconduct.
Automobile Insurance
Most people are aware of what automobile insurance does: depending on the amount of coverage, it protects you and people with you from liability in the event of accidents while covering damage to vehicles and medical injuries as well.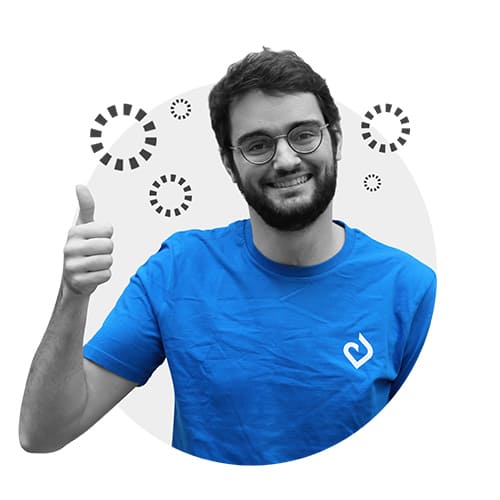 Tristan is feeling good about his newfound knowledge.
So, what does that have to do with a nonprofit?
Well, if you have specific vehicles that are used for the functioning of your nonprofit, this type of insurance comes into play, particularly if you allow various staff members and volunteers to use it for events or other organization-related means.
This insurance can ensure that in the event of an accident with the "company" vehicle, you are covered and proper protection is in place if you are liable.
Umbrella Insurance
Sometimes situations arise which happen to fall through the cracks of your standard types of coverage, either because they involve unusual circumstances or situations, or because they are specialized situations.
Umbrella insurance is designed to go above and beyond insurance policies such as those listed above, offering more expansive coverage and often more coverage for individual incidents that may already be covered by, say, property insurance.
Sometimes the damage is too great for your general policy, but umbrella insurance can provide the boost you need to handle the additional expense.
This might be the ultimate case of "just-in-case" insurance for a situation that is already "just-in-case," but when it comes to protection, it's always better to have too much than not enough!

How to Select the Right Insurance Company
Now that you've seen an overview of the major options available, you can better determine which insurance would be best suited for your particular nonprofit, charity, or religious organization.
You may not need to rely on your nonprofit project management resources for this decision. Once you have decided on the type of policies to pursue, the following information will help you figure out which providers are best for you.
Premiums and Deductibles
The most important philosophy when considering insurance providers is to "shop around". While many of these insurers provide similar services, the prices of general coverage, not to mention premiums and deductibles can vary greatly.
Find the best value for your budget by making a comparison among your favored options to help tailor insurance to your financial situation.
Pro Tip: Make sure to specifically find out what premiums you will be required to pay for your nonprofit for specific insurance types and how much the expected deductible will be.
Support Services
Ensure you investigate what support services the company offers.
Having insurance means very little if you are unable to properly make a claim, and those who have dedicated teams specifically for this purpose are going to make any claims process much smoother.
In addition, it is important to read reviews from customers about their services because the determining factor for you may be when you discover that one insurance provider has a lot of services and claim complaints.
Pro Tip: When situations arise that may require an insurance policy the stakes are likely high, and tensions even higher, for the organization's management team. Having responsive and complete support from your insurance provider is extremely important to help you properly navigate situations in times when your stress level may keep you from thinking as clearly as you would like. Doing some investigative work while shopping for policies is the best way to ensure you choose a provider that will be there to support you in the event you ever need to put that policy to use.
Make Your Budget and Needs Known
When you're making comparisons, it's important to lay out exactly what your needs and insurance budget are. Be upfront with each and every provider that you contact so they can offer you the benefits you need within a range that is suitable for you.
Their offers can serve as a good marker for your decision as to which company is going to go above and beyond for customers and has your best interests at heart.
Pro Tip: It can be tempting not to want to share your budget with insurance providers in fear of having them inflate prices corresponding to your finances. However, it is important to remember that you will be giving every insurer in which you speak the same budget figure. That way, if one provider tries to pull the wool over your eyes, the attempt will be obvious.

5 Best Insurance Providers for Nonprofits in 2022
Based on location and other important factors, nonprofits pay for most basic policies for general liability insurance is between $25 and $60 a month.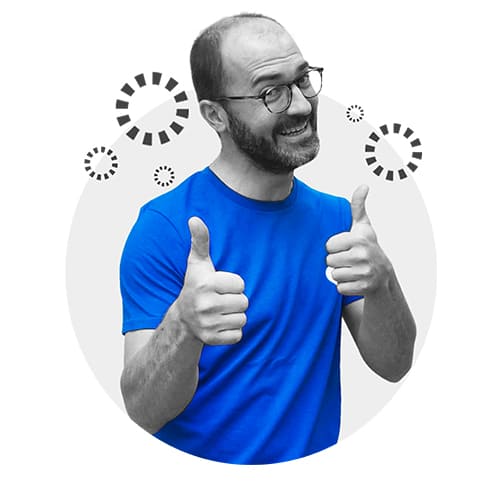 Oliver is excited to learn about the best providers for his nonprofit!
Here are some great not-for-profit options insurance companies to consider when you're ready to shop around.
Keep in mind, just because these providers are great in general does not mean that they will be the best option for your nonprofit. Take the time to weigh your options carefully because this is an important decision.
Nonprofits Insurance Alliance
While many providers may provide services or discounts for nonprofits, it's hard to go wrong with an insurance provider who is absolutely specialized for nonprofits.
They cover insurance types consistent with needs for nonprofits and can be a great source to help you determine which insurance is best for your particular agency.
Pros:
Policy Variety

High renewal percentage

Perks and Benefits
Cons:
Not available in every state

No general quotes, have to request online, which can be a lengthy process
The Hartford
This option is one of the best for general liability insurance, offering a customizable plan and competitive prices. They also have BOP (Business Owner's Policy) options available.
Pros:
Around the clock customer service

High ceiling on coverage limits

Quick and easy online quotes
Cons:
Nonprofits in locations considered high-risk may not be eligible

Unavailable in Alaska or Hawaii

Some questionable ratings for customer service
Affinity Nonprofits
This option is one of the best when considering protection for your board and officers, as they have customizable options and a specialized approach for protecting nonprofit members.
One of the most impressive features is the sheer range of charitable organizations in which they provide coverage. They offer insurance for:
Animal Health Organizations e.g., the Humane Society

Aquariums

Health Care Industries

Museums and Exhibitions

Counseling and Social Services

Trade and Professional Associations

Senior Centers

Clubs

Preschool

Public Broadcasting Agencies

Festivals

Rotary Clubs

Community Associations

Foundations

Chambers of Commerce
That's a lot of variety, so you can rest assured they have a lot of experience customizing to your nonprofit's needs.
Pros:
Customization policy options

Protects current and former employees, volunteers, and other associates

Covers a wide range of organizations
Cons:
Limited availability hours

Limited website support, such as inability to get quotes or chat online
CoverWallet
If flexibility and a need to customize your plans to your budget are what you're looking for, CoverWallet is a viable option for you.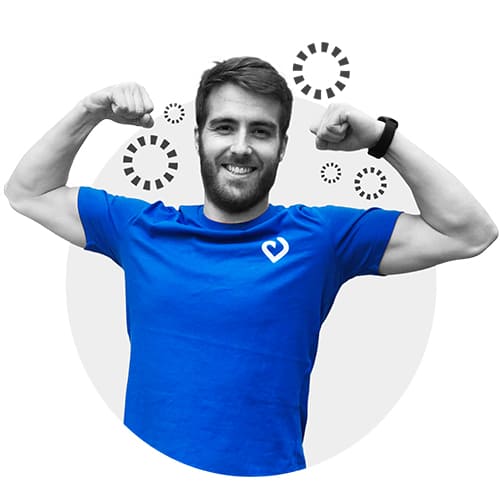 Anthony loves CoverWallet for its flexibility!
Pros:
Easy policy management

Simple and fast online quotes

Works to customize flexible plans for your nonprofit
Cons:
Relatively new

Sometimes online quotes are unavailable
AmTrust
Specializing in workers compensation and gray areas involving employee relations, AmTrust is a great choice for insurance relating to employees as they have a lot of experience in the field.
Pros:
Informative in regards to nonprofit needs

User-friendly online presence

Champions workers and nonprofits
Cons:
Quotes unavailable online

As a newer company, is still trying to get established

Springly is trusted by over 20,000 nonprofits to help them run their organizations on a daily basis. Try it, test it, love it with a 14-day free trial!
Trish
Recommended articles
How To Use A CRM For Nonprofits For Better Daily Management
Trish
Communication
Social Media
Marketing
A Comprehensive Guide To Instagram For Nonprofits
Trish
How to Analyze Your Nonprofit Email Marketing Statistics

Danica