5 Simple Steps to Succeed as a Nonprofit Board Treasurer
Trish
Your role as nonprofit treasurer is official, so where do you begin?
Well, there are many items to address in order to take smooth control of the helm. You don't need to be an expert in financial accounting for nonprofit organizations, but you have agreed to lead the finance committee and manage all financial and accounting matters. You are now responsible to ensure that everything satisfies IRS guidelines and is organized in an accurate and efficient way. Congratulations! No pressure, right?
While this may seem overwhelming, and you may be wondering, "What Are the Responsibilities of a Nonprofit Treasurer?," we will simplify the process for you by breaking these procedures down into just five tips which will have you well on your way to successfully performing your duties as nonprofit board treasurer.
Here's what we'll cover today:

Tip #1: Ensure You Have All the Necessary Accesses
Transferring into a new position comes with assuming a lot of responsibilities, which means appropriating access to all the data you will need to perform your duties.
It's important to ensure you have access to everything, ideally before the previous treasurer completely moves on. Once the person in the previous role leaves the organization, they may no longer have the legal right to change, or add, important access - like yours!
First, make a list of all information and accounts that you will need to access so you can make sure that you have an account set up for each of them.
This is going to involve obtaining the organization's bylaws, all bank account records, and other relevant financial data, and you will need to acquire the bank forms necessary to update all signature cards and online accounts to reflect your assumption of treasurer status.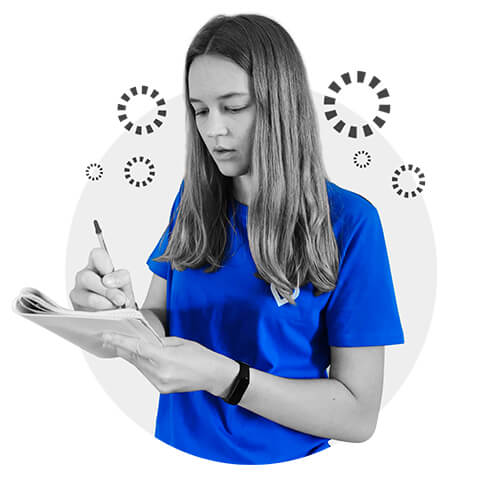 Emily is writing down all the accounts her treasurer should have access to.
Credit card authorizations and checkbooks will also need to be in your name, so have these transfers made as soon as possible so you do not face any avoidable obstacles as you settle into your new role.

Tip #2: Receive Onboarding From the Previous Treasurer
What does "onboarding" mean?
Onboarding is just the process of a previous person who held a position helping you "onboard" by offering advice and assistance with your job duties and helping you understand existing policies since they already have the experience.
This person can be a significant help with understanding your responsibilities, reducing the risk of mistakes, and answering any questions you might have as you review the information and acclimate to your new role. Try to keep a relationship with this individual for a 3-6 month timeline if possible, to help as new situations arise.
Ideally, your predecessor should have documented the job responsibilities and financial policies and provided key points of focus and tasks involved. As you learn and develop, add to this document (or create one if there is not much to work from) so that it may serve as a model for you when performing specific tasks or making decisions.
Of course, this may not always be possible, and if the previous board treasurer is unavailable, try to find another mentor who may be able to give previous insights into your new treasurer role e.g. a previous committee member or other board members who have the appropriate insights.
If you are not sure who that may be, consult with the members of the board to locate someone who can be there to answer questions you may have.
Pro Tip: Mentors are a great way to learn where to find extra resources, build skills, and provide an extra brain to lean on when needed. Thankfully, there are a ton of nonprofit community groups on Facebook, slack, and LinkedIn where you can find like-minded, knowledgeable individuals eager to help you with any questions you may have! Our favorite is the Nonprofit Management Circle, a virtual community of leaders from larger organizations and small nonprofits alike who help each other out in any way they can!

Tip #3: Carry Out a Financial Audit
Coming into a new situation, it's always best to step back and evaluate all the information and devise a strategy before diving in too deep. A nonprofit's treasurer has numerous important responsibilities. Understanding the big picture first is ideal as the details can seem a bit complicated in the beginning.
Therefore, perform an initial (to be followed by an ongoing annual audit) first so that you can take a look at the annual budget and all financial records, account information, and get a good idea of where the nonprofit stands financially as well as evaluate the procedures previously used for bookkeeping.
You may be able to identify potential risks that could threaten your nonprofit or perhaps discover methods that can make procedures easier to manage or more effective. This is your opportunity to put your own stamp on things and pave your way to becoming a key asset to your organization.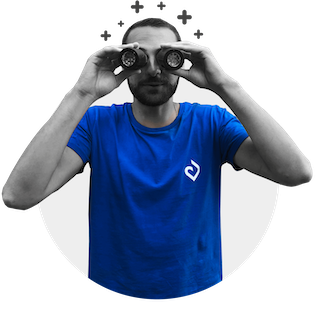 Ryan is taking a close look at his organization's financials for an audit!
As you do this audit, you will undoubtedly find initial insights which will give you direction as to which tasks are a priority for you as you begin this journey.
Pro Tip: Once you have a good overview of the situation, don't be afraid to ask for specific tools or resources to help you achieve your goals. For example, if you feel you need to attend a church treasurer training course, speak up! Other board members probably won't have a deep knowledge of your role, so you may have to be your own advocate to get what you need.

Tip #4: Create a Calendar of Upcoming Financial Deadlines
There will be a lot of calendar dates you will need to learn as a nonprofit board treasurer, and as you are new, you may want to keep an easily visible record of key dates and times for deadlines.
Whether it is related to tax information, bank reconciliations, or other important financial dates, knowing what is coming in advance is a great tool for organizational purposes, but also in the event that you realize you need extra assistance as you learn how to perform different tasks.
The onboarding process can saturate you with a large quantity of information which you will need time to process (which is 100% normal), and you may need extra time to not only perform a duty but double-check to make sure that you have completed it properly.
Having a calendar to use for planning this advantage time and beginning early can also give you time you need to revise if you made any mistakes or left out any important information.
As time goes by and you become more comfortable with assigned tasks, you can monitor and adjust how you use your calendar (and time) accordingly.

Tip #5: What to Avoid
Eagerness and enthusiasm is natural when assuming a new position. You want to delve in and start showing your worth and value and you know that you have the ability to make substantial improvements to your organization and the way accounting is handled and data is organized.
However, knowing what you shouldn't do can be just as important as knowing what to do in some situations. After all, you are in a sensitive and high-confidence position and you certainly want to remain on the right side of the law!
For example, here are some things you should avoid.
Do not give legal or tax advice to donors about contribution deductibility
Only lawyers and tax advisers are allowed to provide this information.
Do not make undocumented or unapproved decisions
Overstepping the decisions of the board of directors and/or executive directors is an abuse of power. Abide by the rules of your organization.
Do not keep previous (or current) mistakes, the budget, or important financial reports from other board members
You must communicate openly and at regular intervals, e.g. at every board meeting, so all board responsibilities can be met. You are all members of the same team and are working toward the same goal; your ability to work as a cohesive unit is a major key to success!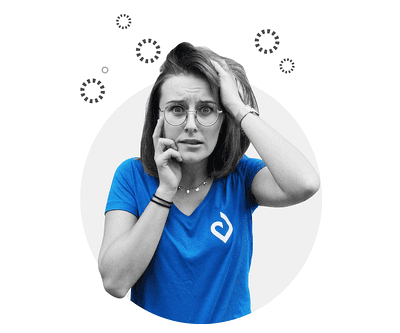 You might end up looking like Eva if you make an unapproved decision – always be careful!
Without crucial knowledge, the board can't make effective decisions to help the nonprofit grow and succeed. Even if the information is negative or is the result of an error, you have the responsibility to inform the board.

Final Thoughts
Your role is incredibly important and you will handle a lot of sensitive information. Although you bring energy to the position and want to jump in to get started, take the time to understand who else is allowed to have access to sensitive information and software.
Protecting the nonprofit's finances and data (from both internal and external risks) is extremely important. Taking the time to follow, or institute, appropriate measures to protect them and limit unnecessary accessing of nonprofit assets is always worth the effort!

Springly is trusted by over 20,000 nonprofits to help them run their organizations on a daily basis. Try it, test it, love it with a 14-day free trial!
Trish
Recommended articles
How To Use A CRM For Nonprofits For Better Daily Management
Trish
Communication
Social Media
Marketing
A Comprehensive Guide To Instagram For Nonprofits
Trish
How to Analyze Your Nonprofit Email Marketing Statistics

Danica