4 Steps to Setting Membership Fees for Your Trade Association
Antoine
Many trade associations support their expenses primarily through membership fees. Ensuring an appropriate fee structure is often a delicate balance. Membership models are key in developing a fee schedule for your members; having various levels and types of membership can be financially beneficial in the long run. In this article, we will provide the guidance necessary to ensure you ask yourself the right questions to set fair membership fees for everyone.

Why are Membership Fees so Important for Trade Associations?
A trade association is an organization founded and funded by businesses that operate in a certain industry. They are nonprofits and/or individuals from the same industry, sharing common interests and goals.
The main source of income for trade associations is the members of the industry, meaning that membership fees are crucial. Your membership fees are so important because they will directly impact whether companies or individuals, will join you. Determining the right payment structure is a bit of an art form.

How to Set Your Trade Association Membership Fees
When identifying your fee terms, there are a few main considerations.
Identify Your Trade Association's Needs
Start this process by asking yourself, "what does my trade association need to be able to work well?". It can be an amount of money, or more general needs like a flashy logo, resources for education, an insightful website to view or simply stronger communication. But you'll notice that the vast majority of your needs will require some amount of money in order to make them happen.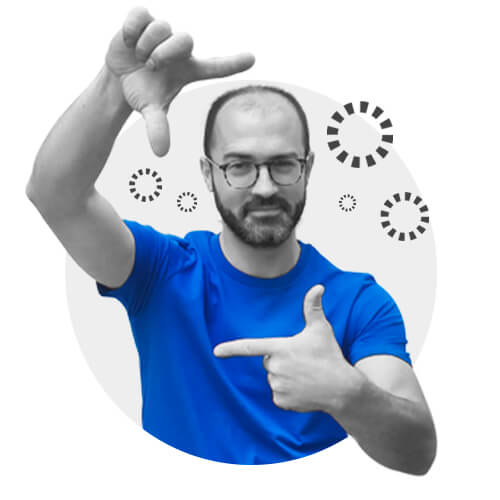 Oliver is taking a good look at what his
association's needs are.
Considering that membership fees are typically such a large part of the trade association's funds, setting them is hugely important and will inevitably be a significant need for most organizations. Membership services are often significant; putting in the effort to clearly relay the collective benefits, and how dues are utilized to further the advantages of membership, are important points to convey.
Adapt to Your Market
Your members are experts in their sectors and are therefore the best people to consult when it comes to building up an idea of the 'standards' in your market. Consider the sector that your members operate in and their level of resources.
Some associations tend to have relatively low cash flow overall or during certain times of the year. For example, members of a farming association may see higher revenues in certain months such as field harvesting time. If resources in your group are low overall or "peaky", the fee structure needs to account for this via a lower flat fee, dispersed payments, or payments that reflect revenue stream timing. Cases, where organizations have higher or more steady cash flow, may not have as much difficulty writing checks for higher amounts or one-time payments, respectively.
Another thing to look at is whether your industry members are very diverse. Is there a reason to have multiple membership categories, terms for new members, or free membership options or does it work better to have one type of membership for everyone? Adopting the notion of membership levels will impact the way you price your membership fees.
Consider the Value You Bring to Your Members
Start by thinking about your presence and influence in the lives of your members. How often do they hear about you, see you, or hear from you? This will give you an idea of how they perceive you and your association. For more detailed feedback, consider selective surveys.
If you play a significant role in their day-to-day operations, then you can justify setting higher fees.
Pro tip: Your fees should always correlate to the amount of value you are providing to others. When making such analyses, it's important not to oversell yourself while also not selling yourself short.
Effective networking events, conferences, and other industry events like an educational webinar are common benefits of trade association membership. In addition, many associations also compile and share research data on consumers, trade marketing, compliance information for industry regulations and/or offer the rights to joint access to lobbyists to engage lawmakers for common interests or access to a knowledgeable board of directors for general advice. These are fantastic resources for smaller companies. Oftentimes, the ability to attend these events or benefit from lobbying and/or other available data at little additional cost, makes the membership fee well worth the investment. You can either include the ticket prices in everyone's membership fees or you can create a tiered pricing system where perks are accessible for member companies at a higher price.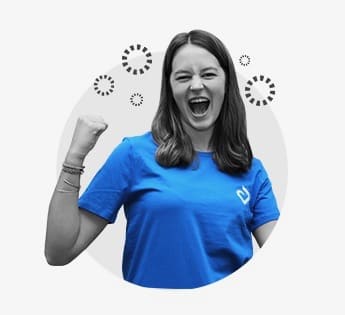 Emily knows offering great value leads to great members,
and that's cause for celebration!
Measure Your Value for Money
Value for money means offering your members a membership fee at a price that is consistent with the benefits and opportunities that they are receiving from you. However, measuring value is not always tangible and, therefore, can be somewhat challenging.
One of the best ways to do this is to put yourself in the shoes of one of your members and ask yourself if you would still be willing to pay for the membership, even if you were strapped for cash.
When doing this, use all the information you found out from talking to your members in order to gain a representative and realistic perspective on how they value you.
Given the stakes, your members will indeed not only look for the "best price", but rather for the investment that will bring them the best price-benefit ratio. After all, no member will care to pay unless they are seeing results.
Pro tip: You've been working very seriously on your trade association's membership fees, but you're still not sure you have the right solution? Ask your members directly! Set five or six quick calls with some of them. Be as representative as possible of your target audience. It will help you adjust your plan and redefine best practices.

In Short
It can be stressful and even intimidating to set your trade association membership fees. Sometimes we want to sell ourselves short because we don't understand how valuable our association is. Other times, we want to price memberships too high because we're scared of not having enough cash to make the organization successful.
Ultimately, you need to find the balance between these two. Take a look at what benefits your association offers and analyze it in a monetary way. It may take some trial and error; remember you are not forbidden from making changes; eventually, you will find the right price for your target audience. Finally, look at different tiers of membership to allow for potential members to choose how much they want to pay.

Springly is trusted by over 15,000 nonprofits to help them run their organizations on a daily basis. Try it, test it, love it with a 14-day free trial!
Antoine