The Ultimate Guide to National Change of Address (NCOA)
Elodie
For a nonprofit, establishing a relationship with members and donors is critical for organizational growth. Having accurate contact information allows you to reach those contacts to maintain your relationship and ideally have a base of recurring donors.
Yet, every year, tens of millions of Americans move to new addresses, and that number includes a percentage of your established donors or members. When your organization sends mailings, increasing numbers fail to reach their intended recipients, often being returned by the post office because of a change of address (COA).
Donors often become immersed in establishing their new life and do not reach out, even though they may intend to continue donating to your organization. Fortunately, through the National Change of Address Validation process, you can be proactive in re-establishing connections.
Here's what we'll cover today:

What Is the National Change of Address Validation (NCOA)?
Every year, the United States Postal Service receives more and more mail that is undeliverable because of changing addresses. As more consumers find new homes and these new movers fill out change of address forms, USPS keeps records of the addresses so they can update and forward mail to the new address.
However, in an attempt to reduce the amount of undeliverable mail they have to deal with on a daily basis, they have arranged a system where businesses or organizations can gain access to the NCOA database through a validation service to do an accuracy check of the NCOA address on their contact information lists.
This service automatically updates the database with any changes reported through COA forms, ensuring that an organization's database is as accurate as possible.

Why Should Your Organization Use NCOA Validation?
As more than 40 million Americans move every year, your nonprofit faces the risk of losing contact with valuable donors and members through outdated address information.
Furthermore, when mail can't be delivered, it comes back to you. We all know that staff, members and volunteers of nonprofits often have more work and less funding than they would like. If you are unable to locate the proper information to update your systems, you expend more time and money in the process. Utilizing precious resources for processing returned mail is not ideal!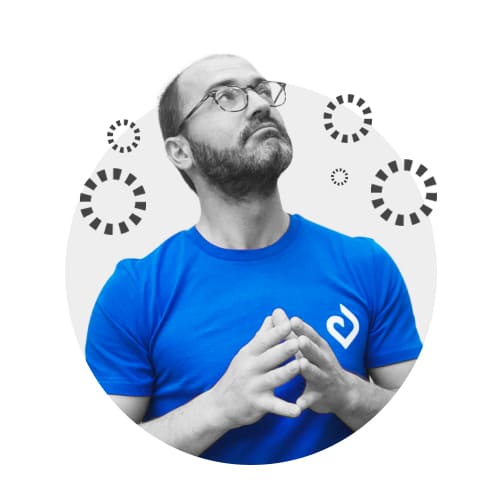 Oliver is pondering if his organization should use NCOA Validation.
NCOA is software that you need a license to use. Once your license is established, NCOA validation allows you to perform regular database updates to keep the most accurate address list so that the risk of failure to deliver is significantly minimized. Using family names as well as individual name matches against the NCOA database along with the ZIP+4 code addresses, the system attempts to match addresses.
The system maintains address changes for up to 18 months, and when it locks in on a match, it will update your records for you, ensuring that your mail will reach its intended target.
Pro Tip: Since it is in the USPS's best interest for companies to do this research on their own to cut down their own undeliverable issue, they offer discounts on mailing services which can save you additional money on your regular mailings as well as with undeliverables.

How to Use the National Change of Address for Your Nonprofit
There are a few important steps you need to take to get started. The most important of which is becoming a certified NCOAlink licensee. The steps immediately below will walk you through how to get registered.
Choose A License Category
There are six different licensing categories available, each with a separate pricing structure.
1. Interface Developer
Establishes an NCOALink interface for internal purposes and third parties.

Initial Fee: $7,350.00

Annual Costs: $1,500.00
Provides the right to distribute the NCOALink interface.

Annual Costs: $35,500.00
Allows the user to provide automation services to unrelated third parties, which must be at least 51% of their NCOALink processing, and process no more than 49% of files internally. Includes additional tools at no additional charge, such as DPV®, LACSLink®, SuiteLink®, and all upcoming "Link" products.

Annual Costs: $245,000.00
Offers the ability to provide services to third parties and use the product internally.

Annual Costs: $20,600.00
5. End User Mailer (EUM)
Allows for processing internal house files that are not for a parent, subsidiary, affiliate or any related company or third party.

Annual Costs: $10,300.00
6. NCOALink® MPE Solution
Permits the use of NCOALink data on multiline optical character readers to update and spray change-of-address information on mailpieces prior to submission to the USPS. In addition, can be used on delivery point barcode sorters to identify, sort, and remove undeliverable-as-addressed mail prior to submission to the USPS.
Upon determining which license is most appropriate for your organization and its plans, you can move forward with the registration process.
Form Application
You will need to complete and submit the following documents to start the process. These forms are available through the USPS website, and there are additional resources available to help you complete these to the required standards.
The application

A confidentiality statement

Self-certification statements that involve describing your nonprofit and its mission, your purpose for using NCOA, the approximate amount of records you will need to be validated with your update schedule, and which postal facilities you intend to use.

Security reports

A record of your key officials and board members

PS Form 1357-W, which requests web access
Software Validation
Choose which program category you intend to use to perform the service and activate it with the authorization code you receive after receiving approval from your form applications.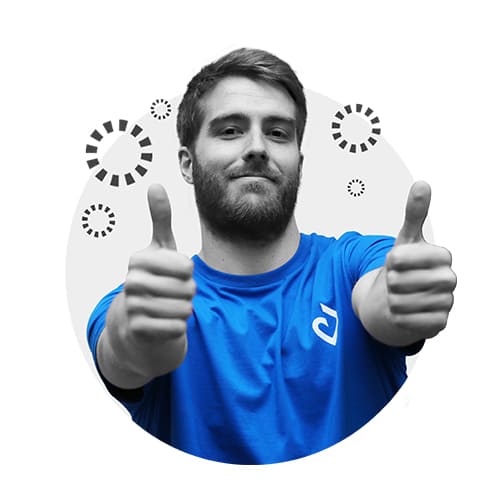 Anthony is loving all these NCOA resources!
Testing
A testing process will begin to try out your software and tweak the procedure to ensure that data entry, DBF file access, and information flow smoothly before, during, and after NCOA processing.
Licensing Agreement
Finally, once all parameters, documents, and procedures are verified and fine-tuned for licensees, the USPS will send you a licensing agreement and chart which shows any fees associated with the process, which you will need to sign and pay respectively to initiate the process.

Fraud Risks Related to NCOA
Not to rain on your parade, but it's worth noting that there has been criticism about the NCOA program due to a potential risk of fraud.
Generally, mail fraud occurs when someone has access to your members' or donors' full name and address and submits a change of request form through the U.S. Postal Service (USPS) under their name, reporting a different address as their new address.
When your member or donor has mail or parcels delivered, the offending party opens it and can gain access to sensitive banking information, replacement credit cards, and other important documents which they can then use for identity fraud.
Any messaging to members or donors regarding your organization's use of the NCOALink product should include a reminder that your organization receives an update only after receipt of the address change from the USPS. More specifically, make it clear that your organization did not request a change of address.
As a result of you using the change of address as an opportunity to reach out to members and donors, you may be able to help them identify any potential fraudulent situations! If they receive a notice from you that the USPS indicated they have moved, if they haven't requested a COA, you may be the first to alert them. This early notification will help your members or donors to investigate and remedy the situation, hopefully before any fraudulent activities are committed.

Final Thoughts
This system isn't perfect, nothing is! However, it can prove invaluable for maintaining contact with your donors, improving your NPO marketing, and keeping your database up-to-date while saving you considerable time and money throughout the process.
Being able to maintain contact with your donors, reduce expenses associated with failed mailings, and save money on your postage are all amazing benefits that can save you far more money in the long run than the expense to perform the database update.

Springly is trusted by over 20,000 nonprofits to help them run their organizations on a daily basis. Try it, test it, love it with a 14-day free trial!
Elodie
Recommended articles
How To Use A CRM For Nonprofits For Better Daily Management
Trish
Communication
Social Media
Marketing
A Comprehensive Guide To Instagram For Nonprofits
Trish
How to Analyze Your Nonprofit Email Marketing Statistics

Danica