Your Guide to Nonprofit Voting Rights and Procedures
Trish
As you probably already know, when working in the nonprofit sector, one of the most important things to understand behind membership rules, is how voting rights and procedures work. Because of this, a key component of this process is to be familiar with voting practices for nonprofits. As you may already know, these are meant to be carried out in a specific way according to law. It's important to understand that if these practices aren't carried out properly you could be found to be non-compliant without even knowing it!
In this article, we'll give you a full overview and breakdown of legalities and best practices, so that you can feel confident that your organization is doing things the right way.
Here's what we'll cover:

A Brief Introduction to Nonprofit Voting
Voting is an important means by which groups' members can make their voice heard in a democracy. When most of us think of voting, we think of the big decisions, like presidential elections. But voting as an institution can be used for determining decisions where the results have lower stakes e.g., staff voicing yay or nay to wearing company t-shirts to an event.
There are a variety of voting types and methods according to classic parliamentary procedures.
Types of voting include:
Majority rules: The winner and/or winning initiative received more than half the number of votes cast

Plurality vote: Winning is based on the largest number of votes received. For instance, if three or more choices are on the table

Unanimous: Measure or person received all the votes

General consent: The chair assumes the consent of the members

Two-thirds: When a motion requires two-thirds of the votes to pass

Tie vote: Chair casts their vote to break the tie
Methods of voting include:
Standing vote: When members in favor of the vote stand and are counted

Acclimation vote: A form of voice vote where a "Yay" is a yes and a "nay" is a no

Show of hands: When members raise their hand for whether they are "in favor" for something or "not in favor" of something

Roll call: Members respond as their name is called

Secret ballot: When members are permitted to vote anonymously e.g., writing down their vote, which is then placed in a box with all other votes to be read out loud without attachment to particular members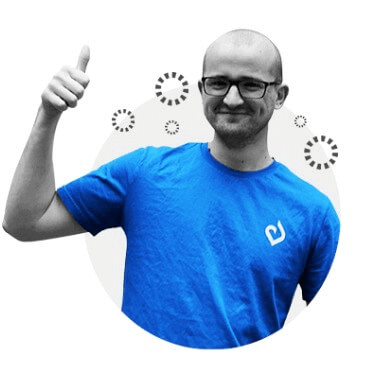 Looks like it's a "Yay" from Matthew on this one!
Voting in a nonprofit organization is run exactly like parliamentary procedure. In general, they adhere to the majority rules vote, whereby the minority group agrees to accept the majority decision as a representative view of the broader group.

How Your Organization's Structure Affects Voting Procedures
The way that voting works in a nonprofit organization is largely dependent on the structure of the organization itself. There are two main ways that a nonprofit tends to be structured:
This first way is to simply have a board of directors who control matters of governance. For example, they would decide things like budget approval, strategic planning, approval of bylaw changes, setting a code of ethics, among a variety of other organizational matters.
Board of Directors plus Voting Members
This structure provides an added layer of democratic protection and ensures that decisions are being made in the best interest of the nonprofit, as well as its volunteers, members, and workers. The main role of the voting members in this structure is to elect the board of directors, and possibly to validate your membership form.
There is no one right way to structure your organization. Some find that voting members are the only way to ensure that everyone's needs are being met. Others find voting members a bureaucratic hindrance to getting things done.
Pro Tip: If you are unsure of which voting procedure is right for your organization, benchmark other organizations in your sector to better understand the market standard.
As a general rule, however, most member-driven nonprofits choose to include voting members and detail these points in their membership agreement. This puts the power in the hands of the many people that keep the nonprofit running day-to-day. Some examples of this include sports clubs, chambers of commerce, social clubs, and trade associations.

Laws on Voting Procedures
It's important to note that nonprofit voting procedures are subject to both state law as well as your nonprofit's own bylaws. So the first step in structuring your voting procedure is to ensure that it aligns with the laws in your state.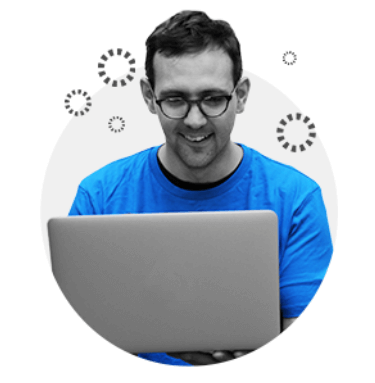 Matt is doing some preliminary research on his state laws
before determining voting procedures.
State Laws
When it comes to nonprofit voting procedures, state laws govern over the following:
Methods of voting allowed

Notice of board/vote meetings

Means of participation in meetings
You can find the voting laws and leadership structure of nonprofit organizations for your individual state on this website here.
Some of the methods of voting procedures that state law may regulate include:
Written ballot

Videoconference

Teleconference

Email
Keep in mind that not all of these methods are legal in every state. For example, email is considered an electronic proxy vote, and is illegal in certain states. (For example, in Arkansas, New Hampshire, and Mississippi, among others). In addition, voting registration may have been affected by the pandemic, check your local government page for information.
Knowing what's legal and what isn't in your state will help you to design your own system of voting, which you can then document in your bylaws. Having an attorney or a team of lawyers on hand to educate your board and help with designing your voting procedures can be handy.
Bylaws
Your nonprofit's bylaws outline the basic framework of rules by which your nonprofit operates. Voting procedures should be well-documented within these bylaws and should be in accordance with state law.
Your bylaws should include the following information on voting procedures:
Who can vote

How your members can vote

The minimum number of members that must be present at the vote meeting - this is called a "quorum"

The minimum number of votes required for an initiative to pass

The process required for notifying members about a meeting. These include:

Time of meeting

Purpose of meeting

How notice is delivered to members
When creating your bylaws, be sure that you're as detailed as possible about the voting rights and voting procedures of your nonprofit board and its members. This will prevent future confusion and potential conflict.

Member Voting Rights
As with most voting, each member has the right to cast one vote on any given initiative. A voting member's rights are typically categorized in two ways:
The right to vote

The right to ratify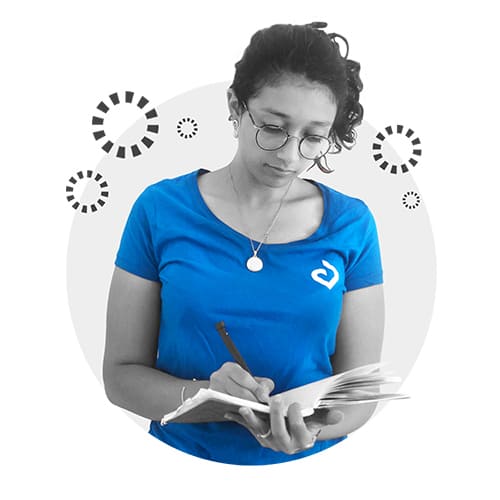 Check out Salma casting her written vote!
Outright Votes
The member's right to vote is reserved for the following reasons:
Electing the board

Changing membership rights

Selling major assets

Dissolving the organization
Outright voting can take place as a face-to-face vote, or through videoconferencing or teleconferencing. The vast majority of the time, these votes are conducted publicly. The proceedings for a public vote often take one of the following forms:
Voting by roll call. This is where members say "yes" or "no" when it's their turn to speak.

General consent. This is a silent process whereby agreement can be assumed by a member's silence.
Less common, but still done within some organizations is the private vote. A private vote involves casting secret ballots and is always a written vote.
Ratifying Votes
Ratifications are slightly different from a standard vote. During this process, the board proposes a change and the voting members have the right to approve it via a ratification process.
For example: If the board of directors proposes a change to the organization's bylaws, this change would have to be ratified by the voting members before coming into force.
Ratifications typically take the form of written votes. The board sends out its decision or proposal to the voting members by post. The members then cast written votes and return their ballots by post. Upon return, the secretary then records each vote and stores hard copies of the ballot.
The Difference Between Ratification and Votes
The main difference between outright votes and ratifications is that ratifications are mostly reserved for modifications to the nonprofit's governing documents, e.g. bylaws or articles of incorporation.
Outright votes are used for everything else within the nonprofit. Especially for structural changes to the organization.

In S

hort
The chosen organizational structure impacts who is permitted to vote on important agenda items as well as how directly impactful members will be on those votes e.g., will they be voters? Understanding the bylaw requirements for your state related to non-profit voting will determine what type of participation and notice is acceptable and even how your board is permitted to cast votes. Depending on the type of organization you are associated with, these structural decisions and bylaw requirements can really impact your organization. Now that you have the right tools and resources, you can do a bit of investigation to ensure that your existing structure is appropriate and that your organization follows all local laws and regulations!

Springly is trusted by over 15,000 nonprofits to help them run their organizations on a daily basis. Try it, test it, love it with a 14-day free trial!
Trish