What Do You Need to Include in Your Membership Committee Guide?
Trish
The role of membership committees is to provide services and resources to their member organizations. The most effective way they can do this is to compile all of the most useful and relevant information for members to get the most out of their membership into one document: the Membership Committee Guide. Here are some tips to help you create one that is comprehensive, practical, effective, and will ideally help you maintain membership numbers for years to come!

What Is A Membership Committee Guide?
Recruiting, signing up, and retaining members requires cooperation and coordination amongst many different parties. The membership committee is an essential part of this process. They provide advice, tools, and resources to help you:
Identify and recruit potential members

Engage and retain current ones

Provide support and input on policies

Determine how to handle a clash of ideas by members of the committee
But for all of this to work, everyone needs to literally "be on the same page" with regards to your current structure, policies, procedures, mission, and even your organizational history.
A concise and well-organized membership committee guide can be useful to summarize everything the Membership Committee can do for organizations in one document. It should be easy to share and easy to read.
Pro Tip: Once created, ensuring easy access to the guide is crucial. Online accessibility is a great way to keep the latest version in members' hands at all times. Make sure it is visible and add it to your website so that everyone can find it easily. Ensure that all local chapters know that it exists and, if access to the internet is an issue, consider providing a printed version.

Clarify Your Member Committee's Role
The exact nature of the member committee, or council, will vary by organization. What better place to define that role than in the guide itself. The member committee's primary function typically involves:
Identifying member needs

Recommending the development of services to meet member needs

Conducting market studies

Promoting an understanding of organizational needs

Increasing membership through recruitment

Keeping current members updated on relevant events and information

Promoting member awareness of the resources, services, and membership benefits

Welcoming new members, facilitating onboarding, and encouraging participation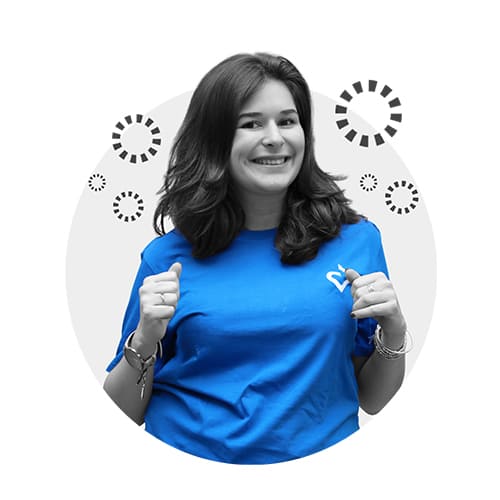 Clarify your committee role(s) so your members
are motivated and ready to go!
Exactly who comprises a membership committee also varies by organization. For instance, in an association serving youth, the district membership figures would typically include some or even all of the parents of those served. In other organizations, more experienced members who have a deeper understanding of the history, culture, and protocols of the organization might make up a membership committee.
Your membership committee guide should lay out how many people are on the committee, what the scope of their work is, and possibly even explicitly define specific roles. For instance, one person might serve as the committee chair, another may be in charge of recruitment, another for retention, and one more for policies and procedures. Lay all this out in your guide.

Set Communication Guidelines
Your membership guide should include a concise "pitch" that can be delivered in a minute or less. This is an important exercise as it will help your entire organization think about your strengths and weaknesses, and focus on your mission.
Another item that should be in your guide is a "Frequently Asked Questions," or FAQ, and corresponding answers. There are some pieces of information that will frequently be sought, and this is your opportunity to provide answers quickly. For instance:
Meeting day and time

Meeting location

Dues amount and due date

Code of conduct inclusions and location

Member data privacy rights and responsibilities
Setting clear and concise communication guidelines will help your recruitment goals. By having the key selling points of your organization easily accessible to everyone, you will increase the willingness, and effectiveness, of current members' ability to communicate to others why and how they can join.

Detail Your Membership Cycle
It's often said that one should not reinvent the wheel! Your membership committee guide is a great place to house a playbook around how to prepare for and manage annual events like:
Membership appreciation nights

Recruitment events

Holiday parties

Summer picnics
While some changes to all events are to be expected each year, the basic structure will largely stay the same. In your membership committee guide lay out the procedure, activities, expectations of various members, timing, required supplies, and other relevant information so that the event can be easily planned and executed each year.
Some organizations, such as a scouting group, may have a charter that must be renewed each year or recurring fundraisers that happen annually. Similar time-sensitive tasks should be clearly laid out in your membership committee guide. New people unfamiliar with the task need to know exactly what to do and when, or district scouters' deadlines could be missed.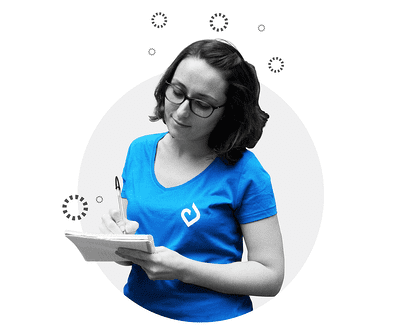 Ellie is detailing her membership cycle
to make her job a litter easier in future years!
Cub Scout packs participate in an annual popcorn fundraiser each year. The membership committee guide is the perfect place to house all of the best practices that accumulate year after year. For example, the fundraiser will run more smoothly if the rules of the sale are discussed at a pack meeting when all of the kids and their parents are present. In addition, providing samples of the popcorn can help the kids answer questions from potential buyers about which flavor is the best. Designating a popcorn "kernel" to take charge of the fundraiser, collect the money and keep an eye on the pack's inventory is another important tip. These nuggets are welcome knowledge to the parents of the new recruits. By the time the popcorn sale rolls around the old hats may have aged out into boy scouts. Memorializing important details help the overall organization by retaining knowledge that allows for a smoother overall process.

Present The Resources You Provide Your Members
Make sure that your other members are aware of any resources that might be useful for them to get the most out of their membership. This bit of customer service in nonprofit organizations goes a long way. Your membership committee guide should include things such as:
Website addresses

Documentation

Procedural guides such as how to make formal motions at meetings or the importance of providing a brief summary of discussions to members post-meeting

Useful templates such as a sample meeting agenda, discussion minutes, or a list of orientation topics
Add this type of key content directly to the guide. If you have more content, show your members where they can find it.

Remember The Guide Is A Living Document
Membership committees are sometimes composed of many subcommittees, especially in larger, more complex organizations with a high level of members. This can make it confusing for members, especially new ones, to know who to contact for questions and resources. Make sure your guide lays out which subcommittee covers what topics, and the contact information of the key people e.g., leadership team, district executive, committee chair, chairman, or commissioners who can answer their questions.
Edit this information - particularly contact information - when needed. A great way to ensure everyone has the most recent emails and phone numbers is to reference a web page containing those details in your printed guides. This allows you to update information online without needing to reprint after each change.
Encourage readers of the guide to ask questions and make suggestions to help you improve the guide! If you find that some questions are being asked repeatedly and that information isn't in the guide, you should add it as soon as possible.
The tone of your guide should be one of openness and transparency. You want it to serve as a reminder that you are responsible for helping both your members and the local community.

Springly is trusted by over 15,000 nonprofits to help them run their organizations on a daily basis. Try it, test it, love it with a 14-day free trial!
Trish