Which Accounting Method Is Best For Your Nonprofit Organization?
Thâo
With a nonprofit organization, there are a wide variety of decisions that need to be made in the early stages to facilitate proper growth. For example, one of the most important decisions is determining how to handle accounting to support the best financial practices for nonprofit organizations.
As the purpose of a nonprofit organization is to help people and organizations in need, funding (and the nonprofit accounting basics to support it), is at the core of the needs for promoting your mission. Today we'll cover the following, in an effort to help you select the best accounting method for your organization:

What Does the Law Say About Nonprofit Organization Accounting Methods?
Nonprofits function within the guidelines of the Financial Accounting Standards Board (FASB). Their nonprofit accounting standards typically focus on auditing procedures, with requirements for providing detailed information about:
Funds with (and without) restrictions from donors

Disclosures about liquidity in order to ensure transparency and proper usage of funds

Presentation of all expenses
Yet, none of that dictates the method your organization's management needs to use to produce these results. The short answer is that as long as you produce results that meet the FASB guidelines, you are free to choose one of the two major accounting methods: accrual basis accounting or cash basis accounting.
While there really is no right or wrong answer as to which method you choose, it's important to understand the features each provides to help you determine which option is the best fit for your organization.
In addition, we should note that the FASB's GAAP for nonprofits (Generally Accepted Accounting Principles - another one of our favorite nonprofit accounting terms) guidelines do state a recommendation for accrual basis. Because this method records sales as they occur, GAAP believes it is one of the nonprofit accounting best practices organizations should consider determining how organizations are performing.
Pro Tip: You should definitely check your state regulations before making a decision though because some states (such as Minnesota) have specific guidelines for nonprofits that fall into larger size categories, requiring a specific system of accounting or for your organization to go through an audit by GAAP.

What Are the Two Main Accounting Methods Available For an NPO?
We made it! Now that we have covered the basics, let's get into the details of each accounting method.
Accrual Basis Accounting
GAAP suggests utilizing accrual basis accounting because it provides a clearer immediate snapshot of when sales are made.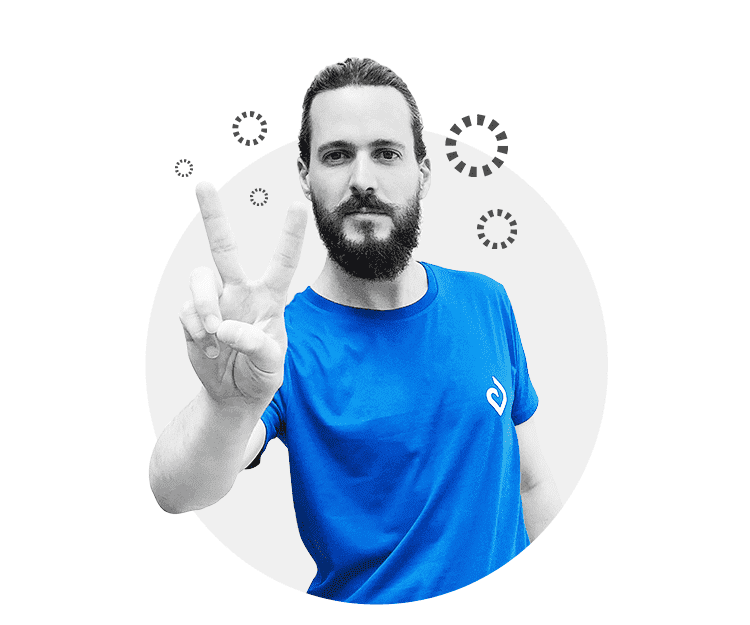 Alex is ready to learn about the two main accounting methods!
The primary feature of accrual accounting basics is that it invokes a concept called the "matching principle," which essentially means that you count income when it is earned rather than when you actually receive the payment.
This method provides a solid number that an organization can use to manage and budget their resources both at the given time and in the future.
The accrual accounting method performs well but is certainly more complex, let's break down why:
Pros of the Accrual Method
GAAP Compliant

Provides a solid snapshot for which to plan and organize finances

While they can handle either method, auditors may only officially certify income-related statements using this method with supplementary notes

Acting standard for government and/or private grants
Cons of the Accrual Method
Because of its complexity, this method can be more expensive to implement

Requires more work

Needs two separate accounting entries for each transaction

Fails to provide an accurate depiction of current net assets as many of those incoming are pending so they are not actually available for use
Cash Basis Accounting
The cash basis method, on the other hand, only records transactions when the payment is actually made and therefore the funds are available to be used at the organization's discretion.
An advantage of this system is that when you need to make an expenditure within a time frame, you know what you have available to use. Additionally, you know whether you can cover it now or if you will need to wait until more of your income officially arrives.
Due to its simplicity and ease of use, this is often a preferred method for small nonprofits that have appropriate nonprofit cash handling procedures in place.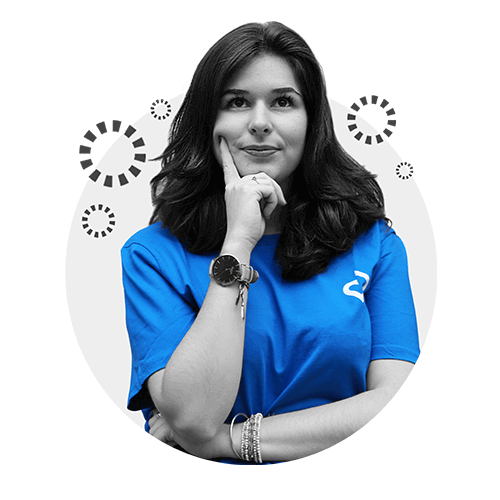 Mary is reflecting on all she's learning about different
accounting methods.
Here's an overview of what benefits and detriments are involved in cash basis accounting:
Pros of the Cash Basis Method
Easy to use

Requires only a single transaction entry, which may eliminate the need for advanced software

Based on actual funds available instead of estimates

Gives you more control over expenses and revenue
Cons of the Cash Basis Method
Not a clear indication of actual organizational sales

Requires a disclaimer on year-end reports to show you are using this method

Not the preferred method

More margin of error due to a single transaction record rather than the security of a double record

Not allowed in certain situations (i.e. organizations that sell products or services on credit, surpass the IRS gross receipt limit, or require inventory income accounting)

Are There Other Accounting Methods a Nonprofit Can Use?
While there aren't really different methods, there are variations on the existing methods which can provide a greater measure of control over your accounting for different situations. Check these adaptations out:
Fund Accounting
This is a special type of accrual accounting that is exclusively for nonprofit organizations. Throughout the life of your nonprofit, you will grow and begin to receive larger quantities of funds, which may take diverse forms rather than just cash. Fund accounting for nonprofits is a modification that allows you to designate a specific code for each time of income, whether grants, fundraising, investments, cash donations, stock donations, or some other offering.
The ultimate benefit is that it is easier to track and analyze trends by giving each type or category of donation a specific entry and classification.
Modified Cash Basis
This adaptation is a happy medium between both cash and accrual accounting. For the short term, it tracks cash level changes, which are the immediate assets and liabilities, but leaves off accounts receivable and inventory from the record sheet.
Then, there is a longer-term statement of financial position that handles the accruals, denoting fixed assets and long-term debt, and on the income statement, information on depreciation and amortization.
It's the best of both worlds, providing a snapshot of the here and now but with an eye to the nonprofit's overall welfare.
Tax Basis
While unusual in the nonprofit world, there are some circumstances where organizations match their records to the requirements for the IRS Form-900 series income tax documentation.
This method would certainly ensure that you had your regulated documentation always updated and at hand, but it does limit the benefit of variety, as you will need to present an IRS Form-900 regardless.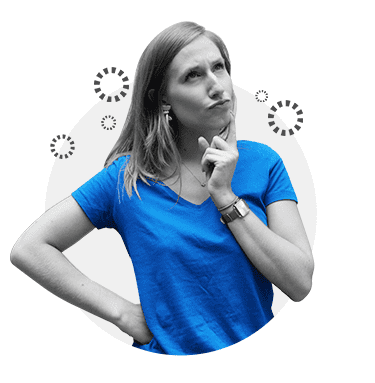 Trish is contemplating which accounting method would be best for her organization.
To learn more information on the various accounting methods, consider looking into the free or low-fee nonprofit accounting courses and other nonprofit accounting resources available to you.

How To Choose the Best Accounting Method For Your Organization
The most important consideration in determining which method is ideal for your NPO is, of course, whether there are any specific state requirements, restrictions, or other regulatory requirements in your situation which require you to use a specific option.
To illustrate the point, in the state of "Minnesota, the Attorney General's office requires not-for-profits with more than $750,000 in revenue to have audited financial statements under GAAP" (source).
Therefore, before anything else, do a little research to see what your state has to say about the matter, specifically looking for situations that apply to your specific nonprofit, such as the size and whether you have any product or inventory considerations.
Next, ask yourself what your current and future needs are. While you may have no need to use the accrual method right now, will you need to use it in the future, perhaps within a year or two? You want to avoid any extra work and certainly any situation where you may find that your method may prove insufficient for requirements.
Finally, what is the expertise level and structure of your financial teams such as your bookkeepers, auditors, accountants, and treasurer? Even though the accrual method is considered more professional, if your staff is not proficient enough to handle the added complexity properly, it may be in your best interest to go with the easier cash basis accounting method until you bring on one of the experts with a nonprofit accounting certification.
Still building your team? Check out our article on how to choose an accountant for your nonprofit organization to get someone to help with bookkeeping who has the right skill set!
Whichever method you choose, the process can be made easier by acquiring the help of a professional or even using all-in-one inclusive software services such as Springly that have nonprofit accounting software to save you time and resources.

Springly is trusted by over 20,000 nonprofits to help them run their organizations on a daily basis. Try it, test it, love it with a 14-day free trial!
Thâo
Recommended articles
How To Use A CRM For Nonprofits For Better Daily Management
Trish
Communication
Social Media
Marketing
A Comprehensive Guide To Instagram For Nonprofits
Trish
How to Analyze Your Nonprofit Email Marketing Statistics

Danica