Free online payment, forever
No transaction fees. No subscription fees. Process memberships, donations, event sales for FREE.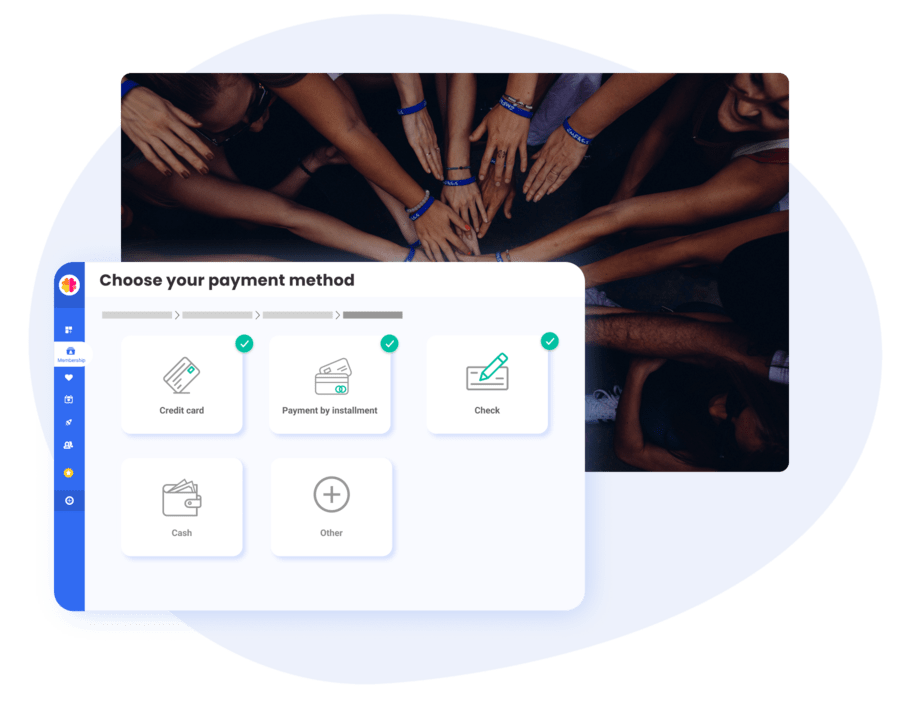 The only solution on the market

that is 100% FREE
At Springly, we want to help you save money.
In order to have 0 transaction fees, Springly relies on the generosity of your supporters.
At the end of every purchase, Springly will propose a tip for our services which will cover any processing fees.
The tip is not mandatory, but it is extremely helpful to keeping this service free, forever.
No fees,
only revenue

for your organization
Start collecting in
three easy steps 
Set up your campaign, share it, or integrate into your own website in 5 minutes or less
Increase your organization's revenue
by collecting payments for free

Collect payments for free
Set up your campaigns and begin collecting payments in the form of membership dues, donations, and event ticket purchases, all without paying a cent. No cost, only revenue for your organization.
Offer every method of payment
Allow your community to pay by credit card, cash, checks, and more. Choose which means of payment you wish to offer according to your community's needs and payment habits.
No more chasing payments
Save yourself unnecessary headaches by easily identifying late payers and sending them a quick reminder in just a few clicks.
Springly Liberty:

100% free for your organization
Payment has never been easier.
Collect all forms of payment in 5 minutes or less.

Collect payments quickly and easily with

round the clock support
Start collecting payments in 3 simple steps
Create your eWallet, configure your campaign (membership, donation, or event), and hit go! All your receipts and invoices are automatically generated and sent right to your inbox.
Automatically track payments
Track membership payments, donations, and even ticket purchases, as and when they are made. You can even segment your revenue based on campaign type!
Our team is here for you every step of the way
Got questions? Talk to a member of our team via email, chat, or a quick call! You can even take a look at our help center articles for a deeper dive of the software. Our goal is help you collect payments for your organization!